Cloud9 to exit CSGO; with a promise to return in the future
Cluod9 is taking a break from CSGO although the CEO says they will return to the game under favorable conditions. The colossus is no more.
North American esports organization, Cloud9 will pause its CS:GO operation and bench its roster, according to a report by
RushBMedia
. This move comes after just six months of announcing a new roster amidst much hype. But a string of poor results and failure to qualify for major events pushed the organization to take a break from Counter-Strike. Cloud9 will return to CS:GO when conditions are favorable after COVID-19.
Why is Cloud9 taking a break from CS:GO?
Despite being one of the most popular North American CS:GO teams, Cloud9 is putting its CS:GO operation on hold. The
global pandemic
is cited as the reason for poor results and financial strain. The team has moved its players to the bench and let go of its coach, Chris "⁠Elmapuddy⁠" Tebbit. The players are available for transfer immediately. 
Cloud9's latest CS:GO venture started with Henry "HenryG" Greer taking on the mammoth task of building the roster. He chose former Team Vitality captain, Alex "ALEX" McMeekinas the team's captain. They added Özgür "woxic" Eker, William "mezii" Merriman, Ricky "floppy" Kemery and Patrick "es3tag" Hanse to complete the roster. Shortly after, woxic left the team and Erick "Xeppaa" Bach took his place on the team. But the team's results did not improve, despite the promise shown by many players.

The colossus did not live up to expectations, failing to qualify for IEM Katowice and losing to relatively unknown teams in tier 2 tournaments. The team also finished 11-12th in FLASHPOINT Season two, despite facing competition from much lower-tier opponents. According to
neL from 1pv.fr
, some players have already decided not to continue in CS:GO. 
How did COVID affect Cloud9's roster?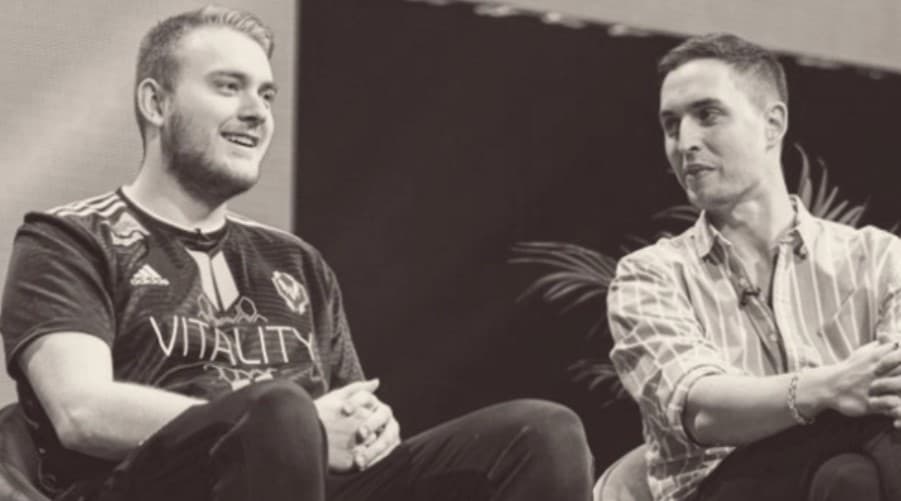 HenryG and ALEX spearheaded Cloud9's CS:GO project. Image Credit:
HyperX
.
Cloud9 CEO, Jack Etienne told Ryan from RushBMedia that the organization's planned to base the team in Los Angeles. However, with COVID running longer than expected in Europe, it became increasingly difficult to organizing training facilities and bootcamps for the players.
The situation was especially dire for the team's captain, ALEX due to governmental regulations. France's laws prevented ALEX from returning to the country should he leave for the United States, according to RushBMedia. Henry "HenryG" Greer will continue to be a part of the C9 organization.
"COVID has prevented us from assembling the team in North America as we had originally planned. Though everyone has worked hard to rise to the challenge, the reality is that remote training isn't conducive for building an organization in the way Cloud9 usually does."
Cloud9 in a statement
Cloud9 has been one of the most successful North American CS:GO teams. The team remains the only one to ever win a CS:GO Major when it
defeated FaZe Clan
in the grand finals of the ELEAGUE Boston Major 2018. 
This is not the end of the road for Cloud9 in CS:GO. The organization plans to return to Counter-Strike once travel restrictions are eased after the pandemic.
"We will return to NA CS:GO when conditions are favorable,"
Benched Cloud9 CS:GO roster:
Alex "⁠ALEX⁠" McMeekin.
Patrick "⁠es3tag⁠" Hansen.
William "⁠mezii⁠" Merriman.
Ricky "⁠floppy⁠" Kemery.
Erick "⁠Xeppaa⁠" Bach.
Rohan
Started esports with Dota, moved to CS, then OW, back to Dota 2, and now a bit of Valorant. I love city-building games, and have spent hours in Cities: Skylines only to have the traffic defeat me. Currently on a reading spree - the aim is to read 150 books in 2023. Can I do it? Would you?