Blast Premier returns with the Spring Finals 2022. 8 of the best teams in the world will compete for a $425,000 prize pool and a spot at Blast Premier World Finals. Will FaZe bounce from the Dallas Disaster and take the Lisbon Event by storm?
After an IEM Dallas event riddled with stand-ins and replacements, BLAST is ready to bring a true S-tier event back with Blast Premier Spring Finals 2022.
The Lisbon event begins on 15 June, with the teams entering the Altice Arena on the 18th. Faze looking to cement their greatness. ENCE on the path to revenge for the major. NaVi making changes. Who will lift the trophy in Portugal?
Blast Premier Spring Finals participants:
Team Vitality
OG
FaZe Clan
G2 Esports
Natus Vincere
BIG
ENCE
PaiN Gaming
Prize Pool: $425,000
Dates: June 15th-19th
FaZe Clan: The Clear Favorite for Blast Premier Spring Finals
FaZe are the obvious favorites for this event. I could wax lyrical about them for hours. Their recent IEM Dallas loss can be chalked up to post-major blues.
When we consider 94% of Major winners losing the next S-tier event, it seems reasonable that FaZe would suffer a similar fate. But now they are coming in prepared.
This team has the best tactics courtesy of Karrigan, combined with immense clutch ability from every player on the roster.
Add to that Broky coming into his own as a tier-1 AWPer and Rain having a mini-renaissance at the Major, and this team continues to look spicy.
They might not blow you out of the server like NaVi, but you can bet that they will grind the wins out and stay in the game.
NaVi: Blast Premier Spring Finals with a Stand-In
This event is the end of an Era. With the ongoing geopolitical situation, NaVi has chosen to bench Boomb14 from the roster, concluding the run of that 5-man roster.
The way this team blew everyone out of the water, consistently having 3 of the top 10 players at every event they attended, was beyond belief. They were like FaZe Clan's ESL One New York run from 2017 but replicated at every single event.
Despite the roster change and the lack of a full-time replacement, the team will be fielding sdy as a stand-in. Still, they have maintained the impossibly strong core of stars in S1mple, B1t, and Electronic.
The trio showed at the Major that they are still a force to be reckoned with. Had s1mple not had a terrible finals performance, we could easily be looking at a two-time major winning line-up.
At this event, expect some struggles as they figure out electronic's role as the team's potential IGL. But with their immense firepower only being bolstered by sdy, the team is still a strong contender.
ENCE: Time to Shine
ENCE comes into the event with a point to prove. When the pressure is at its highest, can they pull the game across? The IEM Dallas finals loss can be excused with the stand-in situation. But the loss to NaVi at PGL Antwerp showed that the team's stars still have some growth left.
Now at Blast Premier, anything lower than a top 2 will be a failure for the team, despite the field including the likes of NaVi and FaZe. Spinx is a bonafide superstar, Dycha and Hades are representing Polish CS to the highest level in years. What is more Snappi's masterful tactics combined with Maden's low-resource high-performance style means this team only has to defeat their own demons to start lifting trophies.
G2: Must Perform at Blast Premier Spring Finals
G2 has huge consistency issues. These issues largely come from the power levels of NiKo and his integral role in the system. When he is performing at a NiKo-Esque level the team functions well. But when NiKo slows down, no amount of kills from hunter and m0nesy can fill that gap.
At IEM Dallas NiKo had a stellar group stage, but the moment Furia won that game-defining clutch on Ancient, you could tell that G2 was out for the count.
If NiKo shows up, this team can be a contender, but expecting that going into the event is a tough call. Nevertheless, this event will be another LAN for m0NESY to gain crowd experience at, so any future roster that G2 put together around the scoped youngster will only get better with this experience.
Vitality: Roster Changes Necessary
Vitality is currently in a bad spot. With 4 LANs under their belt, they have failed to make a single playoffs run. With names like ZywOo, Magisk, and Dupreeh on the books, this team was supposed to be the one to take over, but their problems are numerous and their guaranteed pieces seem to be struggling.
ZywOo has had a few good performances but still hasn't hit the level we expect from him. The Danish duo seems to do their job well, but neither of them is a consistent star fragger that can alleviate some of the burdens from Zywoo's shoulders.
Finally apEX the IGL has said publicly that he is having issues trying to assemble this puzzle of greatness.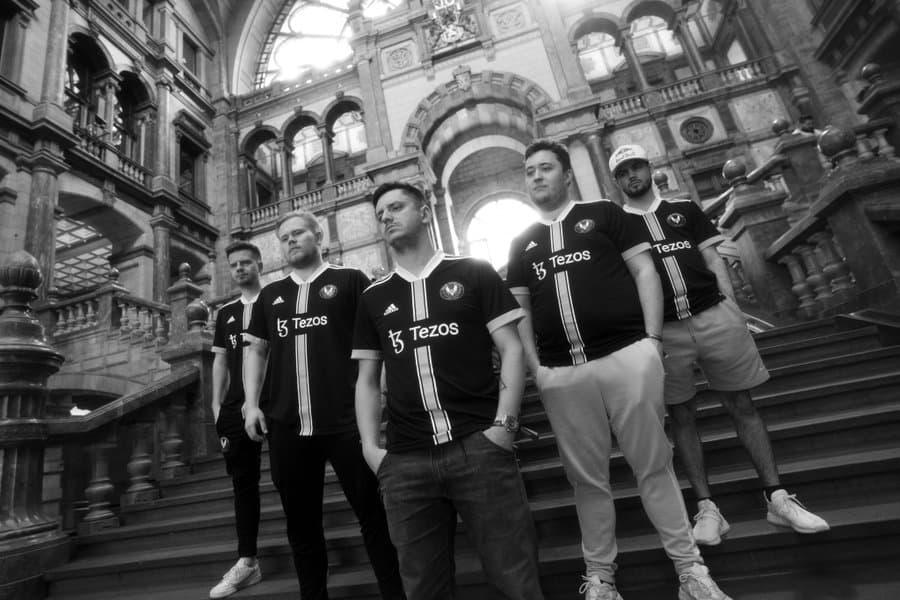 Now over 6 months into the roster, it's time to say roster changes are a necessity. Most people would say removing misutaa is the solution, but no matter the upgrade you bring in, it isn't going to fix the tactical issues that the team is facing. In my opinion, a move to remove both misutaa and apEX is the only way this team can contend for the IEM Rio Major.
Pieces Like Yekindar, Bubzkji, JKS are on the market, ready to take over.
Not only does this allow you to bring in 2-star pieces, but it also opens up dupreeh and Magisk to make the obvious transitions. Dupreeh can continue being a hard-entry supportive element and would perform far beyond the resources available to him.
While Magisk can continue his transition into the IGL role. For a reminder, Magisk not only led the Astralis team when they won ESL Pro League Season 12 with es3tag, but he also led the rag-tag Lucky-Bubzkji lineup to a playoffs run at IEM Fall RMR that ensured the org would play at another major.
The Spectre of Yekindar Looms over Vitality
At this event, however, expecting a big result would be foolish. They should handle teams like OG and paiN but I'd put them below even the likes of BIG and G2.
BIG Clan: syrsoN's Responsibility
BIG Clan is another wildcard roster for me. On one hand, they have had stellar showings at events like IEM Dallas, but they have also had disastrous performances like at the Major. syrsoN still struggles with big pressure games, and the rest of the team crumbles when the AWP pillar is removed.
The additions of faveN and Krimbo have made this team a solid bet for the top 10, but will the youngsters combined with Star-IGL tabseN be enough to lead the team to a big finish in Lisbon?
OG: An also-ran at Blast Premier Spring Finals
OG's path to the Blast Premier Spring Finals was already a surprise honeymoon run. And that was with valde and niko on the roster. Now that those two are gone, with F1ku and NEOFRAG taking over, the team may have more potential firepower. But the main exciting factor of OG has always been valde. Without him, this team is irrelevant.
Luckily for OG, they have made the best of a poor situation at this event. With Mantuu being sidelined with illness, the team has brought in recently transfer-listed Spirit star, Degster. The Russian AWPer will be the player to watch in this team as he has the individual capability to carry OG to a deep run.
paiN: The Brazillian Miracle
The fact that paiN is still competing is in itself an achievement. Their previous roster was hard-carried by now-Furia AWPer Saffee. Now that saffee has moved on, the team has managed to fill the void with stellar performances from Biguzera and Hardzao. They might not have enough juice in the tank to make a run here, but their journey to Lisbon has been amazing to watch.