The Return to LAN keeps delivering with the Danes getting one of the biggest buffs in the event. It marks a return to form following the departure of a star player. [Image: ESL and Carlton Beener]
After having a fall from grace this year and core member Device moving out of the team, Astralis finally have returned to the playoffs of a massive event. Their win over Virtus.Pro in IEM Cologne 2021 Quarter-Finals secures their spot in the top 4 and sets up their match against NiKo's G2.
Coming into IEM Cologne, Astralis was a fallen titan. Once the greatest team to ever play the game, they had been wounded by roster instability and Device's departure in the online era. The return of LAN was their last hope of a good result and they have been delivering. After their great start to the group stage, they faced defeat at the hands of NaVi to end up in the IEM Cologne 2021 Quarter-Finals.
Virtus.Pro's run had been quite the opposite, after a quick loss to BIG in their opener they found themselves facing match point in their second map against Complexity. That was the start of their run in the lower bracket as they came back against Complexity to stay in the tournament. They then went on to eliminate NIP and took revenge on BIG to secure their playoffs spot.
Map 1 Overpass - Bubzkji Pops Off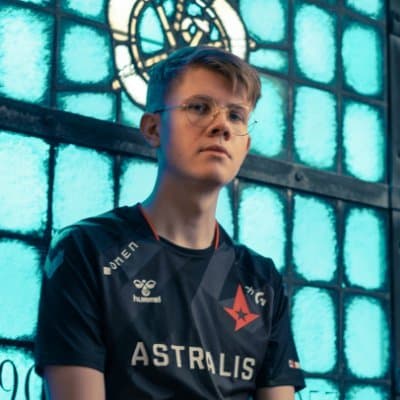 Bubzkji had a great first map
The game started on VP's pick of Overpass where the CIS team had a slow start, losing 6 rounds in a row before they were able to open their account. The Danes kept VP's tally low throughout the half and ended with a 10-5 lead going into the second half.
Lucas 'Bubzkji' Andersen started the half off in style with a pistol-round ace that gave Astralis the start they needed. Virtus.Pro won a few rounds, including a nice 1v2 clutch from Jame, but Astralis managed to secure map point first. VP then went on a 5 round win streak to push the game into overtime. In Overtime though, Astralis won a flawless T side and set themselves up for a quick end to the map.
Map 2 Dust2 - Xyp9x the star?
In a surprising turn of events, Astralis picked Dust2, an AWP dominant map, into Virtus.Pro despite stating in interviews how the AWP role has been giving them issues in games. The game started off strong for Astralis as they picked up the pistol round and followed that up with the conversion rounds. Virtus.Pro responded with 4 rounds of their own but Astralis won 6 out of the last 8 rounds and went into their T side with a 9-6 lead.
In the second half, Virtus.Pro took control of the game-winning both the pistol round conversions and the subsequent gun round giving them 6 rounds in a row. Astralis eventually managed to win 5 rounds of their own as Andreas 'Xyp9x' Højsleth put up a monstrous performance, not usually expected from the Clutch Minister. The teams traded rounds back and forth and the game once again went into overtime.
After struggling early on in the map, VP's star Mareks 'YEKINDAR' Gaļinskis stepped up in Overtime and matched Xyp9x's performance to push his team to Victory. Both players dropped 40 kills on the map and set up Inferno as a map that should have delivered fireworks.
Map 3 Inferno - Astralis shut VP down
The third map started similar to the rest with Astralis starting strong but VP staying in the game off the back of individual performances. This time Alexey 'Qikert' Golubev stepped up for the CIS squad and kept the team competitive as Astralis took a 9-6 lead in the half. This time however Astralis had Emil 'Magisk' Reif joining Xyp9x at the top of the scoreboard and they quickly closed the game out winning 6 rounds in a row and closing the game out 16-8. Winning their match in IEM Cologne 2021 Quarter-Finals and securing a Top 4 finish at this event.
Semi-Finals: Astralis VS G2
With this win, the Danes have set up a match against G2. The Franco-Serbian squad defeated the world's best in Gambit to secure their Semi-Finals spot. Nikola 'NiKo' Kovač has looked like one of the best players in the world again and Nemanja 'huNter-' Kovač has joined him in dominating their opponents. François 'AmaNEk' Delaunay too has stepped up in crucial moments and was essential in their win over Gambit.
Both teams have shown tenacity and good teamplay and have both shared AWP troubles, but the NiKo factor puts G2 as the favorites in this matchup and as long as the Kovac cousins show up they should be able to close this game out easily.
For Astralis, the win condition has to be good showings all-around to bolster Gla1ve's Chessmaster-style IGLing. Nevertheless, the match will be an interesting one as both teams have looked strong on LAN and have leveled up compared to their online form. Watch the game live on ESL's Twitch Channel and check out our coverage of IEM Cologne 2021 here.