Thrillseekers Event is live! Quake-like DM Arena map Overflow and skins await
The Thrillseekers Event is live now in Apex Legends. Find out all about the new map Overflow, the new skins on offer and when it wraps up!
The Thrillseekers event is now live in Apex Legends. The new event runs from July 13th to August 3rd and focuses around the new
3 v 3 Arena Mode
. As part of the Thrillseekers event a brand new map has been released to the public.
The new map is called Overflow, a lava plant situated on the side of a volcano. The map's design is more akin to Quake Deathmatch maps than the Apex Arenas maps we've seen so far. The majority of Arena maps have been segments of existing maps, with the two exceptions
Party Crasher and Phase Runner
.
Both Party Crasher and Phase Runner were novel but still featured several wide open spaces. This meant enemy movement could be quickly spotted, that is not the case for Overflow.
"With this separation, players cannot easily spot early decisions made by the other team and will need to stay vigilant before committing to a side or risk being flanked. While there are opportunities for long-range engagements, combat tends to favor short-to-medium ranges along either POI: Overlook or Slope," said EA in their
official news post
.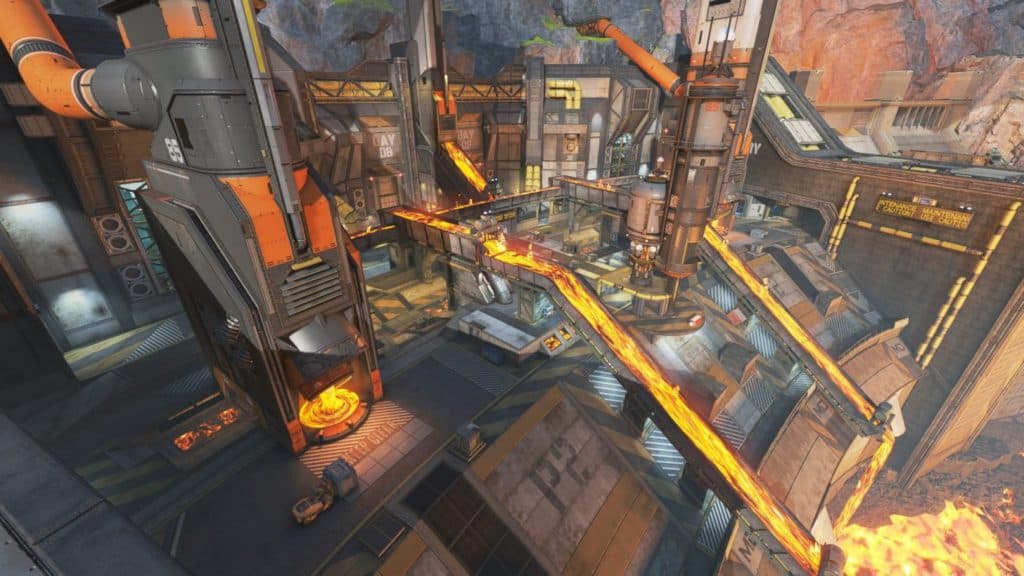 If you've got good movement, you're going to excel on Overflow
The slopes on Overflow allow for a cheeky wrap around
The slopes on Overflow are a nice touch
EA added that: "Overflow feels pretty different from our other maps, and our hope is that it will feel rewarding for both defensive and aggressive players alike. Let us know what you think!"
Thrillseekers event offers shiny rewards (fingers crossed less leavers)
The hype around 3v3 Arena Mode in Apex Legends quickly subsided after its launch, primarily due to players suffering no consequence for leaving. While the developers Respawn Entertainment have not introduced a penalty, they have instead introduced rewards.
Each week of the Thrillseekers event will offer new rewards, including unique skins
Also for those nostalgic Apex Legends players, be warned that the Genesis Collection Event ends July 13th. So only 2 days left of the original Kings Canyon and World's Edge!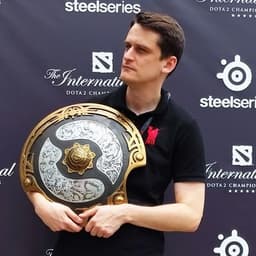 Lawrence "Malystryx" Phillips
Malystryx is Editor-in-Chief/Managing Editor at Esports.gg. and a veteran esports journalist, content creator and personality. He has been involved in the esports scene since 2004 and has worked with many different organizers and portals, including SK Gaming, ESL, Dexerto, GINXTV, Razer and Monster Energy. Malystryx was also a broadcast talent on Valve's Dota 2 Pro Circuit over the last few years, creating on-site video content for PGL and Starladder. In his spare time he streams on Twitch as MalyPlays.