Snip3down reveals thinking behind coaching change
Snip3down spoke to esports.gg after FaZe's first set of group stage matches at the ALGS Split 2 Playoffs in London.
Snip3down is an esports legend. Known for his achievements in both Halo and Apex Legends the 32 year old is a veteran of gaming.
Snip3down has not competed in an Apex Legends LAN since 2019. His last stint in Apex Legends was primarily during the COVID-19 pandemic where no live events were taking place.
Now, he is in London and ready to reintroduce himself to the ALGS world stage. esports.gg spoke to Snip3down after the conclusion of his first group stage matches.
No nerves for Snip3down
"There was tonnes of anticipation coming into the event. Yeah. Honestly, I think it was just more excitement. The nerves aren't really there as much. Honestly, I was less nervous competing at this event than I have been at even some of the Halo events I was at recently."
Having swapped back to Apex Legends from Halo, Snip3down admits he feels at home competing in ALGS.
"It feels like it's right for me to be competing at these big apex events and it's awesome to be sitting in front of an awesome crowd here in London. I definitely feel like I'm back home here in the Apex community. It's strange growing up with the Halo community for so long and , playing Apex, then going back. It didn't feel like it was my community anymore in Halo. When I left Apex, there was a stream of me getting very emotional and even after I went back to Halo, it just didn't feel right."
Is Snip3down back in Apex Legends for good?
"It just feels like this is where I'm meant to be and probably will be for the remainder of my competitive career."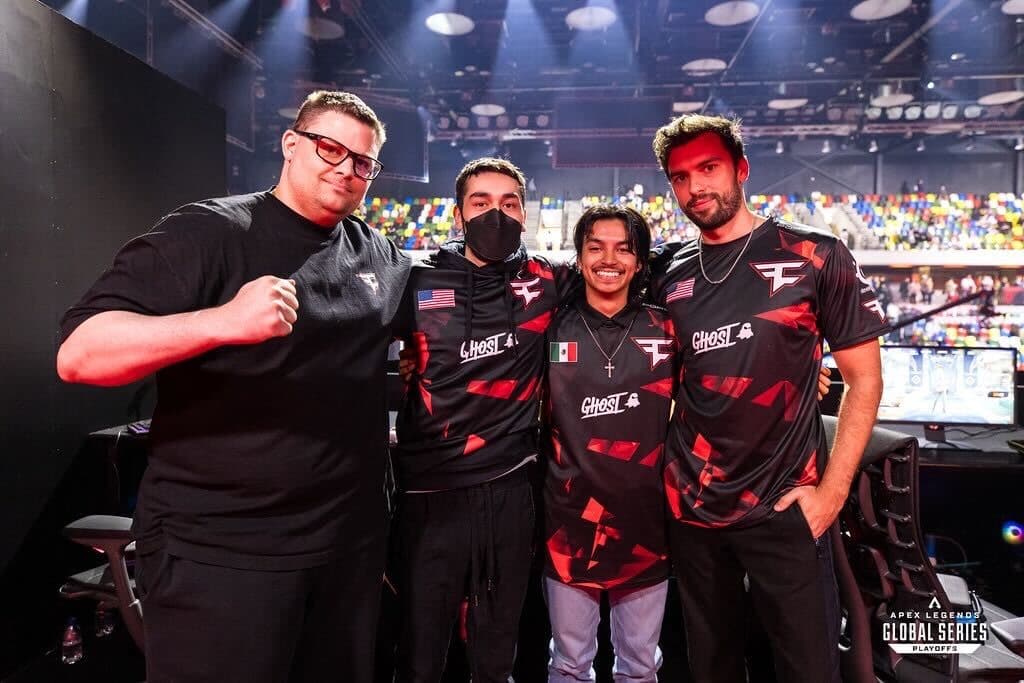 (Photo EA/Joe Brady)
Snip3down needed time to readjust to Apex
Apex is an ever evolving game. Missing a year of Apex Legends to compete in Halo meant that Snip3down came back to a totally different environment.
"The game had changed so much from when I had quit, It was a full year of a break for me and characters like Seer became meta. I had never played in a wall hack meta that was that intense. So, I had to learn how to play in a meta where everyone has all the information available.
"It was a lot different for me when I take quick angles, I do flanks and I'm not able to do those when everyone has that type of information. So for me, it took a good 3-4 months. You know, a lot of people counted me out thinking, maybe I couldn't adapt to this new meta. And I'm happy that I found some teammates that really had trust in me to bring me back to where I was before."
Original FaZe team was "rushed"
That readjustment also showed in FaZe's Split 1 Pro League performance. FaZe didn't manage to qualify for the Split 1 Playoffs, and even flirted with relegation from Pro League.
"I think the original FaZe team, it was a rushed team. Slurp was very new to the competitive scene. Alb was new to IGLing, and I was coming back from this big break. I think it's really unfortunate how that ended up happening.
Albraielle (Photo EA/Joe Brady)
"I came back to Apex to win championships. I really came back. I didn't want to learn and grow and start over and really hope for the best. When I talk to Frexs and Phony, Phony has been an IGL that has been up and coming for a long time. He's finally getting the recognition he deserves. Frexs has made it to every grand finals at all the LANs he's been to. It's just a very good core group of people that I feel, as a mature group, we can talk about our issues and and we don't have any animosity."
Snip3down weighs in on coaching change
A lot of the discussion before the ALGS Split 2 Playoffs has been focused on FaZe's decision to change their coach.
"When we first brought in ZZZ, we thought he was going to be more of an analyst. We were looking for someone who could give us data that we could use and really funnel to our IGL, which is Phony. He's a very reactive IGL and the more information he has, the better he's able to to function.
Nick really started to take over more in the sense of how we want to rotate around the maps, things that we want to do and it made Phony feel like he wasn't in control and it wasn't necessarily his team. He was thinking too much about all these things that were being put in front of us instead of reacting to the game, which is his natural instincts.
"Dan brings a tonne of analytics to the game. Anything that we need, he goes straight forward, he gets it for us. He doesn't try to over insert himself into our team. Nick's (ZZZ) a great coach and he found a great team in DZ and I think it's just a better environment all around for all of us. So there really was no hard feelings there. Well, it might be now, cause they're talking a little bit of trash online, so there's some fun banter there."
"Coaches are underrated, but also overrated"
Not every roster has a coach. Some major organisations, such as OpTic have not yet picked up a coach or analyst. Is having a coach underrated?
"I think coaches can be underrated, but they're also overrated. It really depends on the kind of coach you get and if they're the right fit for your team. For us, we don't really need a coach. We need an analyst that is able to give us the data. I think there's a lot of people that can coach. Are they the right type of coach for your team? Do they help you with macro? What is it that they're there for? So there's a lot of coaches I've heard just don't do enough. I'm not going to obviously name anyone! But it's really, do they fit your puzzle the way that they need to?"
Snip3down kept confidence despite worst possible start
Snip3down sat down with esports.gg after a mixed bag of results. FaZe posted zero points from their first four games. They did stage a comeback, to finish their first group stage matches in 14th. How do you stay confident when facing the worst possible start to a LAN campaign?
"I think for us staying confident is just knowing that every game is a new game. It's very easy. You see teams dropping 15 kill wins, that's 27 points right there. For us to end with 24 points from basically the final two games after dropping zero points in the first four is a big momentum shift for us.
"We know that we came prepared. We came prepared for this event and we're not going to let one game or a couple games in a row cause us to to lose trust in each other. We really do all vibe with each other very well. So I think it's just a one game at a time mentality. One day at a time, one series at a time and and I'm very confident in this next day going forward."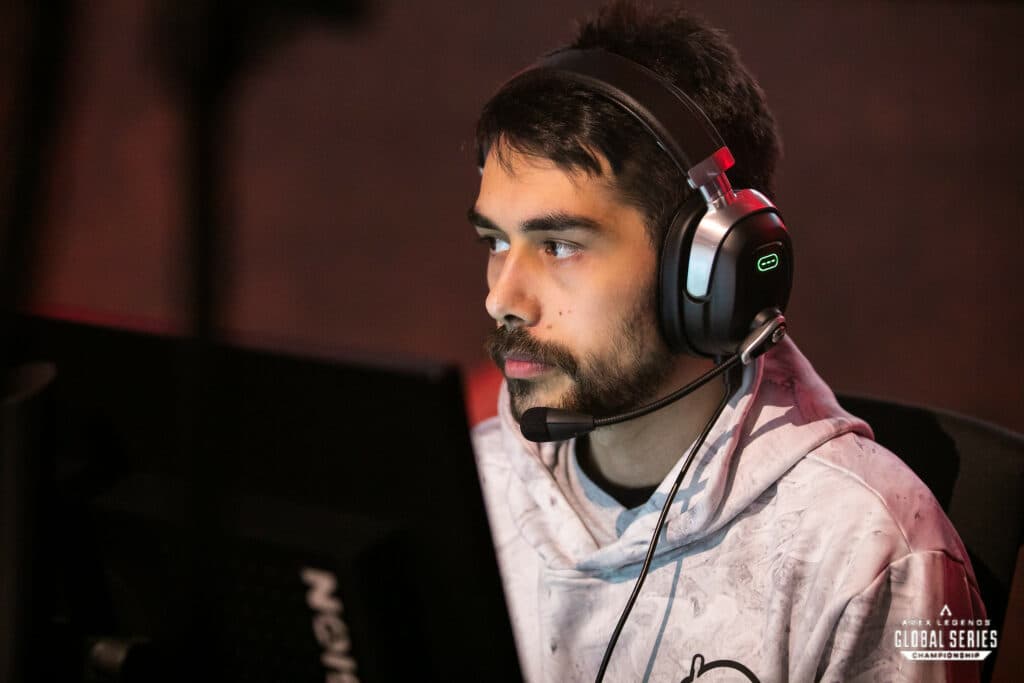 Frexs also plays for FaZe Clan
Are FaZe going to adjust their gameplan?
With the huge pressure at a LAN event, especially with Champs qualification on the line, it could be easy to overreact. Does Snip3down think FaZe need to stick, or twist, ahead of tomorrows games?
"I think the conversation is always there. If we want to possibly change things, if we feel comfortable going forward. I really do feel like just because we had a bad day today, we should still come out tomorrow, try the same thing. If it doesn't work, maybe game one then it's OK. Maybe we need to shift something. What are we gonna do? Are we going to play more like a rampart instead of a Bangalore? Really try to dive in?"
How important was the game six victory?
Despite their poor start, FaZe ended the block on a high with a crucial victory. Of course, a win brings all important points. But, for FaZe the value could me much higher. Ending the day on a high, and restoring confidence.
"For us to come out and lose, basically get bottom 20 the first four games and then win the final game. That just goes to show we are here to compete, we can win these games against some of these best teams. The fact that it was the last game, it just gives us momentum going into into tomorrow. We kind of laughed it off, you know, we were excited.
"But we were also like man, we really kind of dropped the ball. We know we needed that and we have the clutch factor. We put ourselves in good spots just because we start slow doesn't mean that that's how the tournament is going to continue. For us, it's a lot of games. We're a third of the way done we have 24 points. We did the the math, we need to average around 33 to 35 per set so we can make up those points lost in these in these next two sets."
Snip3down and FaZe clan will look to begin to reclaim those lost points when the ALGS Split 2 Playoffs resume July 14th.