iShiny feels NRG want to create a dynasty in Apex Legends
iShiny speaks with esports.gg at the ALGS Championship.
NRG are a side transformed since the Split 2 Playoffs. They have a renewed work ethic, changed team roles and new compositions. Underpinning this transformation is the addition of Bryan "iShiny" McCarthy as a coach.
A former competitor for Complexity and CLG, iShiny has brought vast experience and an all important fourth voice to NRG.
He will be hoping to guide them through the Winners Bracket on Saturday, after NRG hung in the top 20 by a single point.
esports.gg spoke to iShiny after NRG's final set of group games on Thursday.
iShiny's coincidental NRG offer
As things can so often be, iShiny joining NRG was clearly just meant to be. iShiny, with CLG had failed to qualify for the ALGS Split 2 Playoffs and consequently the ALGS Championship too. He had heard NRG were looking for a coach However, before he could even approach NRG, Sweet of NRG approached him.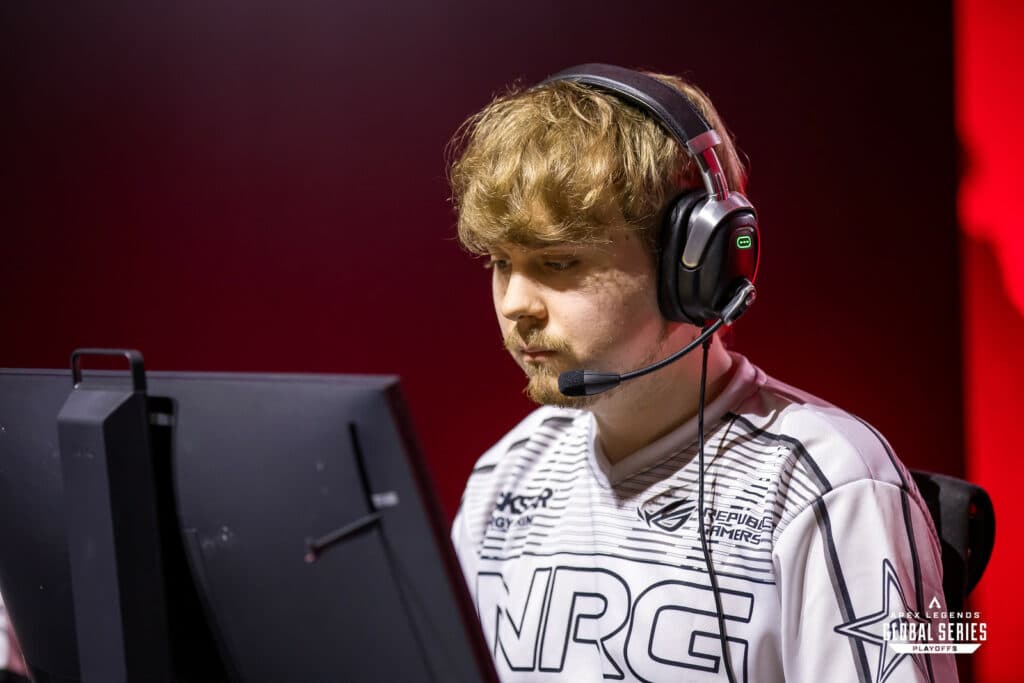 Sweet of NRG (Photo EA/Joe Brady)
"I was already unsure of what I wanted to do going forward. I wasn't particularly interested in competing in LCQ because I know that, from the past LCQ that I did, it's two to three months of genuinely a lot of work for relatively low chance of making it.
"It's a lot different than like putting together all of your strategies for like, you're fighting for the 11 North American slots to compete. So I was like, maybe I'll transition into coaching. Maybe I'll explore like my career elsewhere in esports or alternative career paths.
"I saw that NRG was looking to recruit like more staff and like get more people involved. And I was like, I wonder if I should reach out to Sweet.
"I started driving to the gym that day and was just checking Twitter on my phone at the gym. I had a DM from Sweet where he was just like, hey, come coach us for Champs. And I was like, that's really weird. I was thinking about reaching out as well. So we were just both like, yeah, let's do it!"
NRG looking to bounce back
While NRG have secured their spot in the winners bracket, they ended the group stage incredibly disappointingly. NRG finished 18th in the final block, posting just 13 points. iShiny feels that NRG lacked energy in their final set.
"We had a pile of zones that we aren't super comfortable with, like the double Skyhook and single Geyser zone. Obviously, unlucky that we got ratted in that last one.
"But a little bit of the analysis is that we just were losing momentum in our second set. Yesterday, we talked about a lot of the issues. We had some patterns that we were trying to break. And going into the day, we just lacked a little bit of energy. It kind of just like fell flat. We couldn't really pick it back up and build the momentum that we are needing to have good sets."
NRG will look forward to a rarity at ALGS LAN events. An entire day off mid tournament. iShiny will be working with Sweet, Nafen and Gild on some "core points" to help them bounce back on Saturday.
NRG Gild (Photo EA/Joe Brady)
"So tomorrow is going to be, assuming that we're in Winners bracket, it's going to be some VOD review. Then really kind of condensing everything down into some core points to focus on. Because we also don't want to overwhelm people going into the set."
iShiny has helped NRG readjust their roles
NRG at this event are playing familiar legends, but there has been a total readjustment of which player plays each legend. This is a change instigated by iShiny. He feels that he has helped NRG find a much clearer identity.
"There's some scenarios of successful stories where you can have your IGL as an anchor role. And with the team composition that they were running before I joined them, they had, for example, Sweet on Rampart.
"That doesn't necessarily enable him as an IGL being in such a passive role. You kind of see it in the successes of teams like DarkZero and TSM and a lot of the teams at the top where their IGLs have a lot more freedom. They have like more so dedicated anchors and the dedicated anchors are on characters that need to be playing that dedicated anchor role.
"Nate has been moved to Bang because he feeds information a lot more efficiently than Gild will feed information to Sweet. Getting that full picture painted for Sweet is always the goal because if he has a full picture his macro is pretty immaculate."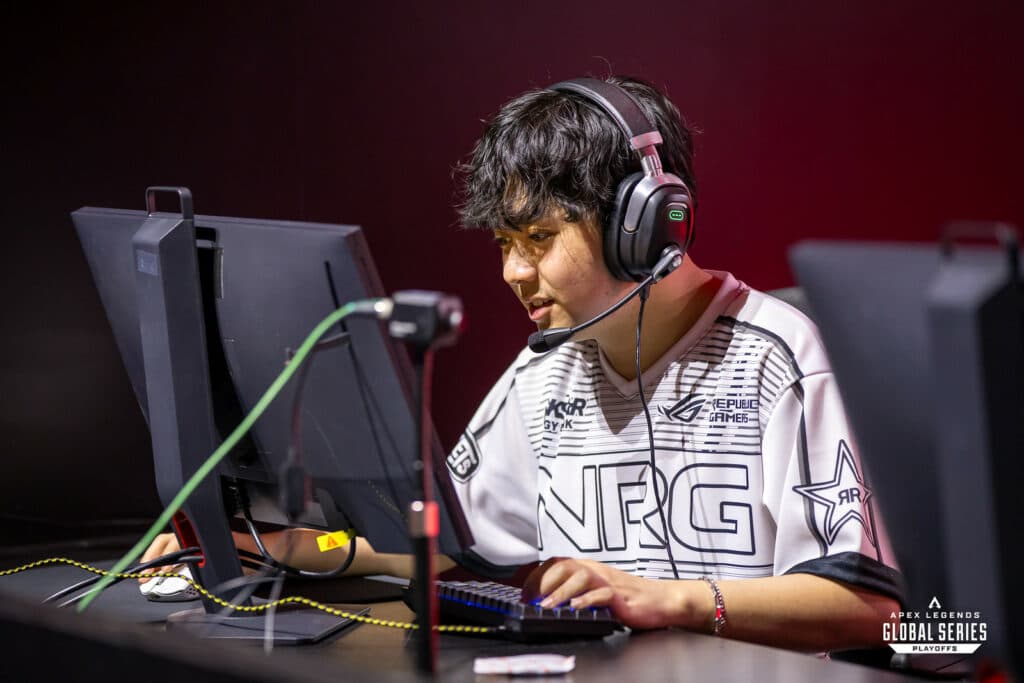 NRG Nafen has been moved to Bangalore (Photo EA/Joe Brady)
Sweet working well under a new structure
For NRG, the addition of iShiny is the first time he has worked with an out and out coach in his Apex Legends career. Sweet has often had complete control over his rosters and how they play.
"I was not really sure what to expect going into it. I don't think Sweet really was sure what to expect as well. We were both kind of surprised for him just having like that extra voice, extra perspective, someone to bounce ideas off of. Someone to just go into the think tank with when it comes to brainstorming strategy on specific zones, specific rotates.
"Me on the contrary, I was very surprised at how humble and hungry the players were. The amount of respect that they gave me was very refreshing. I felt extremely welcome. They're never shutting me down. They always value my opinion. I'm not here to really tell them how to play. They're phenomenal players. I'm a huge fan of Sweet's IGLing and his macro.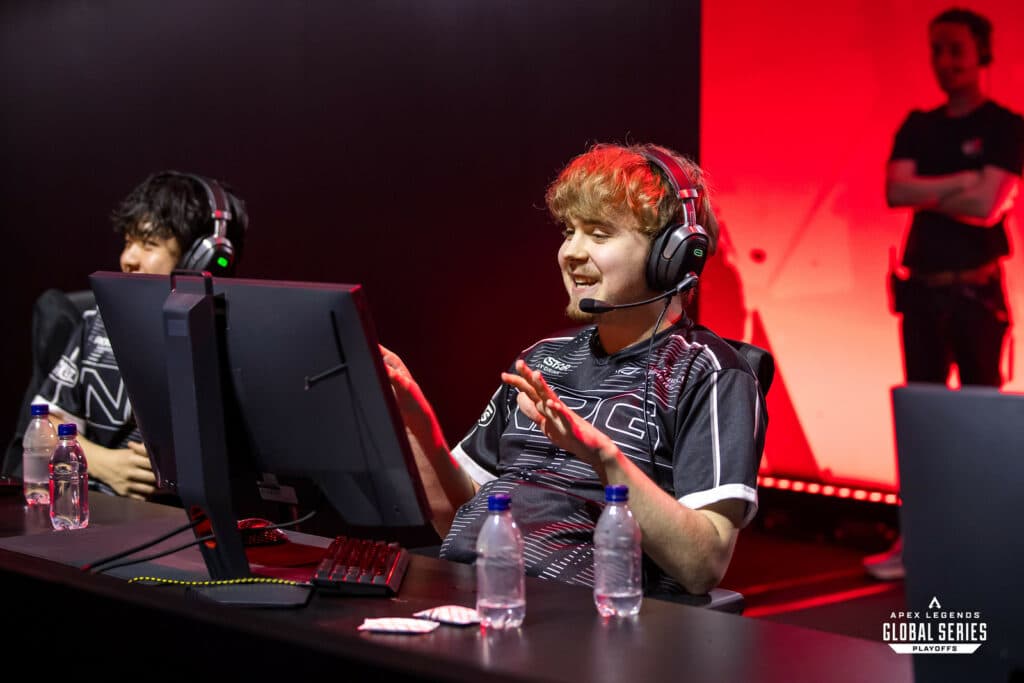 (Photo EA/Joe Brady)
"I'm here to help them take it to the next level. Not so much in a commandeering way, but more in a... just a group effort way... making sure that we are all on the same page on what is our best course of action for every decision that we make. I think we're in a really good place when we're all in agreeance on our decisions."
iShiny feels NRG's workrate goes under appreciated
One big criticism of NRG has been their "lack of work ethic". Previous to the Championship, NRG never really participated in pre-LAN scrims. Split 1, this decision looked like a stroke of genius. However, after a disappointing Split 2, it made them appear underprepared to the public.
That has been addressed with NRG taking full part in scrims ahead of this event, but iShiny feels that NRG have always had a great work ethic.
"The players have a reputation of not being as hardworking as other teams, but an aspect that a lot of people fail to see is that we aren't going to stream our strategy discussions, we're not going to stream our brainstorming, our theory craft, and there's a lot of it that goes on in the background.
"I think that your success as a team at the highest level is going to be on the back of your set plays and your first 30 seconds to minute and a half decision making."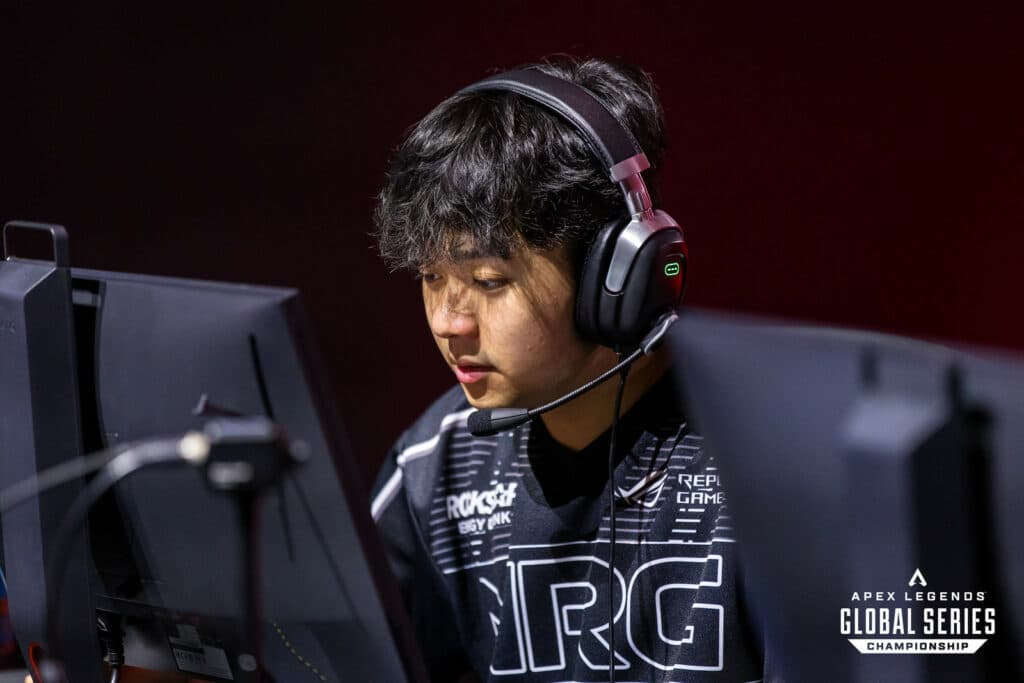 (Photo EA/Joe Brady)
NRG "drowning out the noise"
iShiny also feels that NRG haven't been impacted by that criticism. It was instead their desire to do better, rather than the pressure of criticism, that "kicked NRG into gear".
"Honestly, I think that we all kind of do pretty well at just drowning out the noise. I don't think that that was really the driving factor behind the more public display of work ethic as much as it was just the desire to win.
"The boys genuinely were disappointed in getting 11th place and they don't want to be an 11th place on the world stage type of team. They want to be in the conversation for building a team that creates a dynasty within Apex Legends. They felt themselves faltering off of that path. It was just the competitive drive to win that I think really kicked them into gear."
iShiny oversees NRG at the ALGS Championship (Photo EA/Joe Brady)
NRG setting up with finals in mind
iShiny seemed confident about NRG's chances to win the ALGS Championship, despite their stumbles in the latter end of the Group Stage. He feels that the way NRG are setting up to play will come to fruition as the tournament progresses. Do NRG have a shot at winning the whole thing?
"I think we do have a good shot. We focus on our learning process and our decision making. There's two ways to play. There's playing to your lobby and then there's playing to a LAN finals lobby.
"Unfortunately, sometimes you don't put up the correct results or the most desirable results when you're always playing for the most difficult lobby. But, we analyse all of our mistakes within both the scope of that specific situation and also the scope of a more competitive situation.
"We hope that that learning will pull through as we hopefully delve into winners bracket and then grand finals later on."
NRG will resume competition on Saturday in the Winners Bracket.
---