Apex Legends Global Series Championship is crowdfunding for the tournament through skins. Here is how you can help!
The Apex Legends Global Series Championship will receive crowdfunding up to $3 million dollars through in-game purchases to bump the $1 million base.
Electronic Arts will do their part in increasing the Apex Legends prize pool through in-game skin purchases.
How to increase Apex Legends Global Series Championship Prize
Apex Legends players can support the Global Series Championship by purchasing in-game skins starting May 18. Item bundles are being sold in the Apex Legends store.
These are following items available that will go towards the prize contribution:
Mechameleon
Boared to Death
Wild Speed
Silverback Bundles
Animal Kingdom Bundle (Contains all the aforementioned items)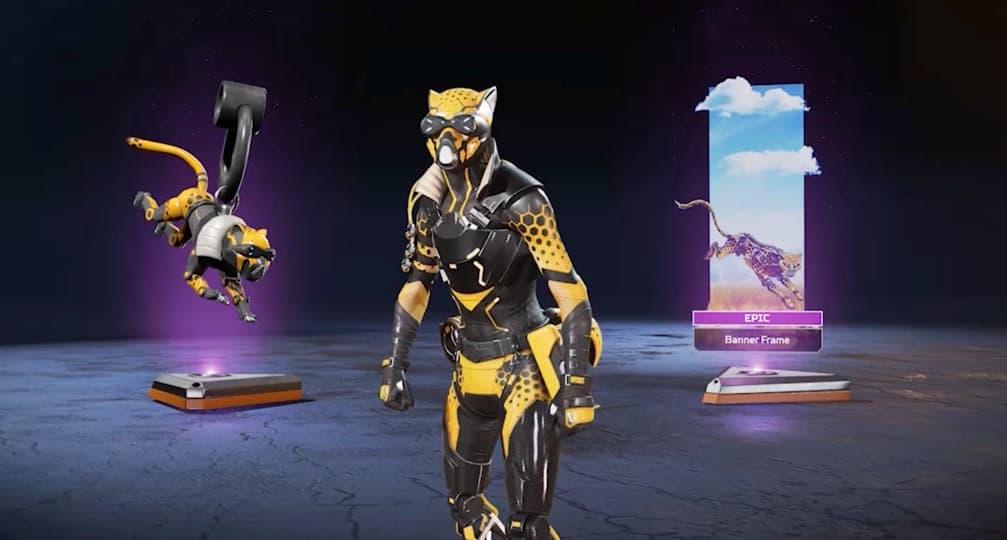 Pictures of the four sets of skins available.
EA will contribute $5 for each bundle sold. Every Animal Kingdom bundle, Ea will contribute $20 to the overall prize pool. However, the contribution cap will be set to $2M, making the potential prize pool $3 million.
Fans will be able to make an impact at the next Global Series Championship through the skins they purchase. However, prize contribution will only run until June 1, so make sure to buy these skins in May. Otherwise, any skin you buy will not go towards the Global Series Championship Prize Pool. Instead, it will just go towards the game.
"I think this being our first prize boosting type of offer like this, we're really looking to see how it performs and test and learn what something like this does for Apex Legends, hoping that this isn't the only time that we have an offering like this," Nelson said. "So, to start out we're just looking to see how it performs and hopefully improve it for the future."
So while the Global Series Championship will reach a $3m max prize pool, the future could look different.
Prize Contribution in Other Esports Titles
Other esports titles are using promotional skins to increase prize money for their big championship titles. For League of Legends, they release a championship series skin, where 12.5% of the money goes towards the prize pool. While only a fraction goes towards the prize pool, the money adds up quickly. In the 2018 World Championships, the prize pool went up nearly $4 million dollars through crowdfunding. As a result, World Champions Invictus Gaming are $2.4M dollars richer from their win.
Invictus Gaming were the first Chinese team to win the LoL World Championships. Image via Riot Flickr.
Riot Games have been continuing this tradition since Season 6 and are looking to keep this as an annual tradition. While this is just an experiment for now, it is a possible mainstay for the future of Apex tournaments.
The Apex Legends Global Series Championship crowdfunding campaign will start May 18 and go until June 1st. As for the tournament itself, it will start during this crowdfunding campaign. The Apex Legends Global Series Championship will begin on May 22. The tournament will continue onward up until June 13, where a championship team will be crowned on that day.
What do you think of the new prize contribution announcement? Do you think this will become a mainstay in Apex Legends esports? Or do you think this is just a one-time experiment.
For more information regarding all things Apex Legends, make sure to follow esports.gg.