This merchandise is definitely a Nessie-sary addition to your Kitchen!
The long-awaited Apex Legends Official Cookbook is now available for pre-order alongside a new range of Nessie themed kitchen wares as part of the Apex Legends Cookbook Collection. First announced in August of 2023, the cookbook includes recipes like Pathfinder's Leviathan Stew, Bloodhound's Behemoth Burger, and Newcastle's Red Velvet Cake.
The new collection of cooking themed items includes an apron, oven mitts, and an adorable chef Nessie plush.
Every new item in the Cookbook Collection
Here is every new item in the Cookbook Collection being released by Respawn Entertainment:
Apex Legends Cookbook
Of course, the first item in the collection is the titular cookbook. It's 176 pages and will include 65 recipes ranging from appetizers, to entrees, and desserts. Additionally, there will even be some drink recipes including Octane's "Stim-ulating" Mint Milkshake. The cookbook is currently $34.99 on the Apex Legends store.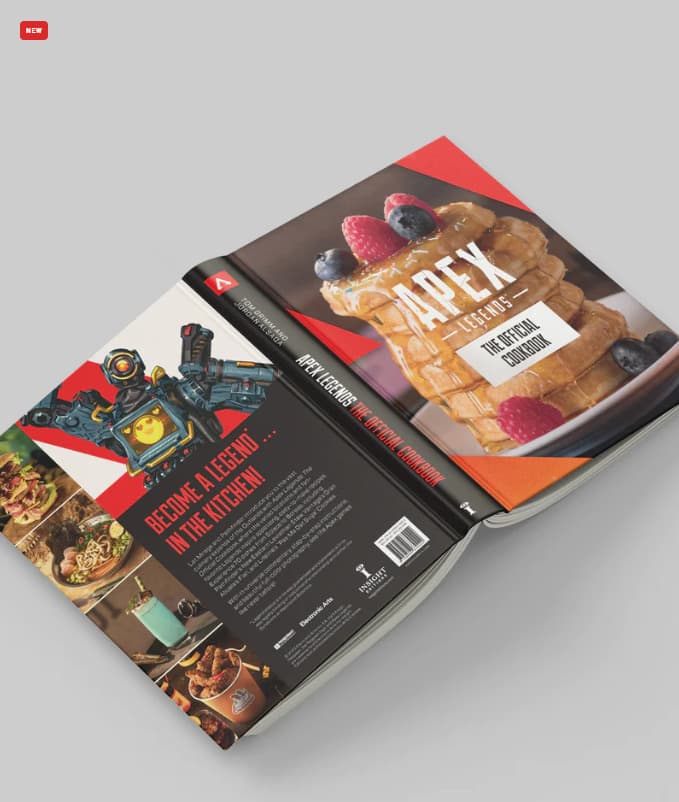 The Apex Legends Cookbook (via the Play Apex Shop)
Nessie Apron
The Nessie Apron is the largest item in the collection. This black apron features Nessie green lining, and includes a Chef Nessie pattern on the front pocket.
Chef Nessie Apron (via Play Apex Shop)
Nessie Oven Mitts
The Nessie Oven Mitts are a two-piece set of oven mitts, which includes one pot holder and one mitt. Both pieces are Nessie green and white in color. They also both include Nessie's face, which makes the oven mitt the closest thing we have to a Nessie hand puppet.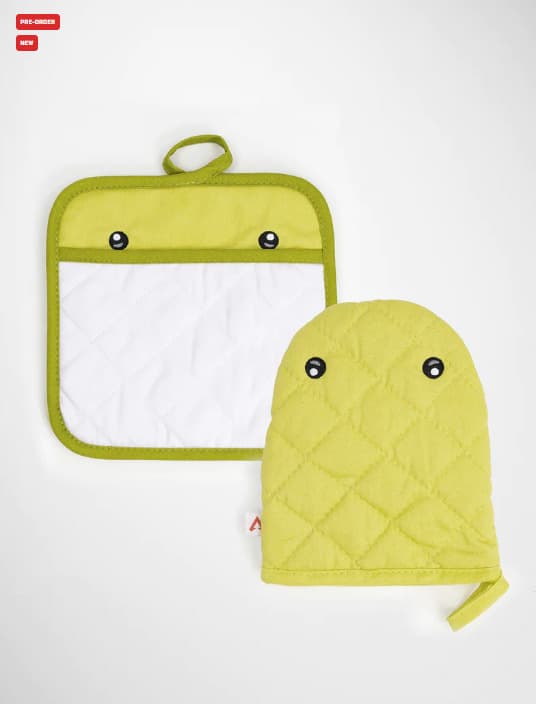 The two-piece Nessie oven mitt set (via Play Apex Store)
Chef Nessie Keychain Plush
The final item in the new collection is the Chef Nessie Keychain Plush. This new Nessie plush gives us the first dressed up Nessie, as all previous plush Nessie variations have simply been different colors. Chef Nessie sports a tiny white chef's hat on his head, alongside a red apron with the Apex Legends symbol on the front. He also holds a wooden spoon in his mouth for tasting his culinary creations.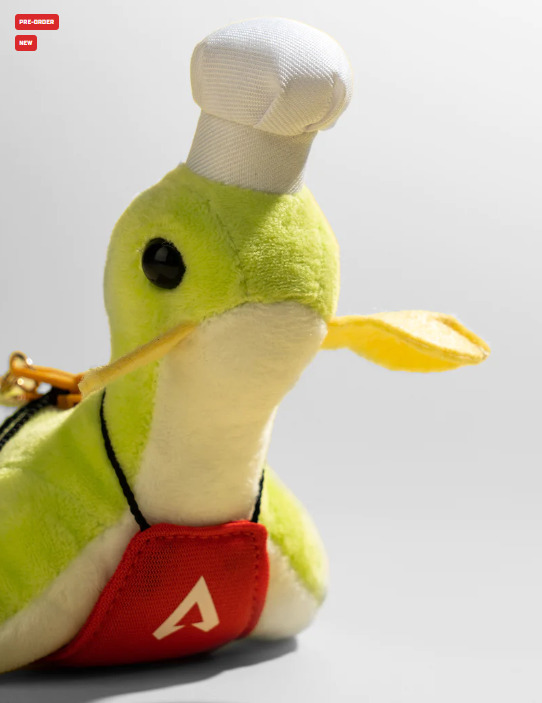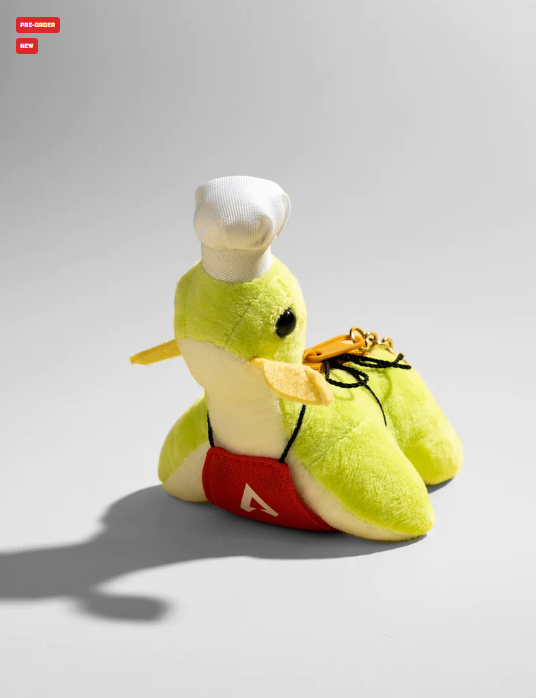 Where can you buy the Cookbook Collection?
The Cookbook Collection is currently on sale on the official Apex Legends storefront. Everything is on pre-order, with different items shipping on different dates. The dates for each item are listed below.
The Official Apex Legends Cookbook - Ships mid-late October
Nessie Apron - Ships Late November
Nessie Oven Mitts - Ships Late November
Chef Nessie Keychain Plush - Ships Early December
There are also two discount bundles currently listed in the store. These include the Apron & Oven Mitts bundle, priced at $37.50, and the Cooking Bundle, priced at $89, which includes every item in the Cookbook Collection.
---
For more news about Apex Legends, its merch, and other esports news, check back on esports.gg!