ALGS Pro League: VZN continue late push for Playoffs
VZN moved into Playoff contention with another strong result in the ALGS Pro League. They currently sit 8th in the overall standings.
VZN took victory in day 8 of the ALGS Pro League, as they continued a late push for Playoff qualification. The trio of Ameer "VJEIX" Hassan, Zaine "Zaine" Kazi and Ali "Naghz" Naghawi have moved up to eighth overall, just inside the cut off to qualify for LAN as it stands.
Alongside FireBeavers, VZN are showing the wealth of talent in the EMEA region of the ALGS Pro League that is yet to be signed by an organization.
Elsewhere, SCARZ look set to be relegated to the Challenger Circuit. They struggled again, and have yet to find any form of consistency in the ALGS Pro League. They have one final chance to find some crucial points on Thursday.
VZN move into LAN contention
VZN are part of a new wave of controller talent sweeping the ALGS Pro League.
Years ago, almost all the top talent in the ALGS used Mouse and Keyboard. 'OG' controller players like Snip3down were in a very small minority in the competitive community. Teams like AimAssist, most recently known as G2, proved that an all controller team was possible.
Now, teams of triple controller is a much more common sight in the ALGS Pro League.
Rise of controller in the ALGS Pro League
Controller players dominate the kill leaderboards in both the EMEA and NA regions. Top kill leader TylerFPS uses controller, as does Unlucky, Lukfa and Zaine who all reside at the very top of the leaderboard.
Lesser known controller talent is flooding the scene, such as when Alliance signed Effect.
But, what has led this huge swing towards the controller input? It's certainly not anything that has happened to 'aim assist'. The much discussed mechanic is one of the most controversial topics across the game. Regardless of your opinion on if aim assist is too strong in Apex Legends, the value has never changed.
VJEX, playing for ACEND at LAN (Photo: EA)
It simply seems that the value of a good controller player was never fully realised. In part this could be because a number of top Apex players, like Sweetdreams and ImperialHal came across from H1Z1 where the controller scene was very small.
Use of SMG's in ALGS Pro League helps teams like VZN
There has also been a shift in meta towards a lot more fighting, and the use of SMG's has become a lot more common place. For years, professional Apex players carried shotguns as a secondary. Now, that is a rarity. Weapons like the CAR SMG and the Volt are much more commonplace.
Controller is an especially strong input in a clean 1v1, but the much more defensive metas of previous years had a lot less fighting. Advanced movement and sniping was of a much higher value than in the recent ALGS Pro League meta.
VZN taking advantage of controller meta
It still requires an incredible level of skill to succeed in the ALGS Pro League no matter what input you use. VZN have built a really strong run of results in recent weeks. They finished third, fourth and now first in their last three outings. That has seen them rise from being 29th and at risk of relegation, all the way now to the cusp of LAN qualification.
LAN qualification will be especially important to Naghz. He was denied the chance to take up his last LAN opportunity due to a visa issue. This prevented him from being able to obtain an ESTA, and the wait for a full visa was far too long to resolve before the ALGS Championship.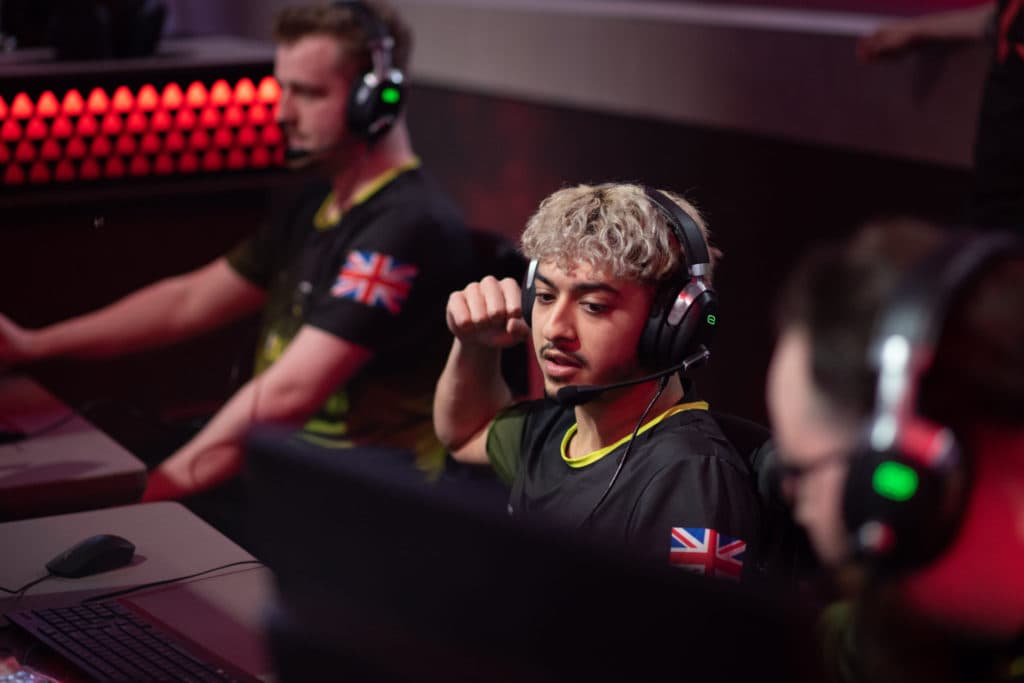 Naghz (Photo:EA)
With indications being that the ALGS Split 1 playoffs are in London, there should be no such issue for Naghz, who is of British nationality.
ALGS Pro League: Day 8's top 5
VZN - 56
FRBV - 54
AUR - 53
FORG - 50
GW - 50
V2 also finished on 50 points, but lost the three way tiebreak so finished in sixth.
SCARZ facing relegation from the ALGS Pro League
Elsewhere, SCARZ are one week away from relegation back to the Challenger Circuit. They finished 18th today, posting another disappointing result.
It seemed SCARZ had turned a corner, when they took third on day three. However, they have posted just four points towards the overall standings in the subsequent three weeks. Bar a minor miracle, SCARZ will have to fight to reclaim their place ahead of the second ALGS Pro League split.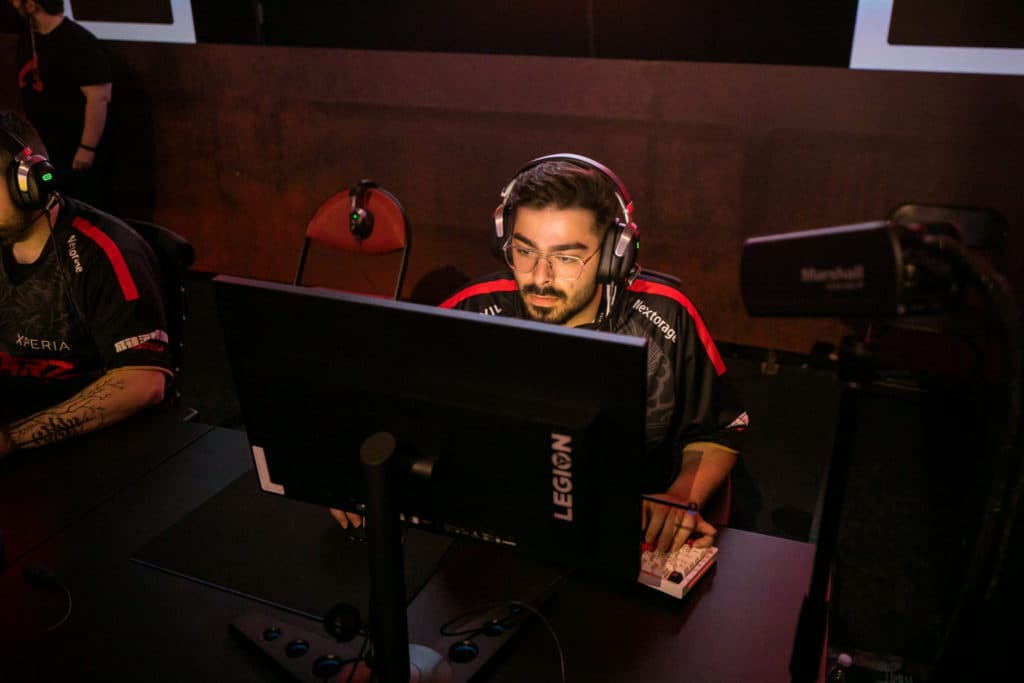 Taisheen (Photo: EA)
This will put their position with the Japanese org under threat. It was always going to be a different season for SCARZ, with
Mande retiring from competitive Apex
and RPR moving to the substitutes bench. The combination of Mande, Taisheen and RPR were incredibly successful and it would have been unrealistic to expect the new SCARZ roster to replicate their success. Especially having only come together weeks before the ALGS Pro League started.
Stay tuned for the latest
esports
news and updates.
Tom Bull
From the UK, Tom is an experienced semi-professional Apex Legends player having competed in the ALGS Challenger Circuit over multiple seasons. He is a specialist in the competitive scene, with deep knowledge of ALGS. He has worked on several notable tournament broadcasts, as both an observer and caster.