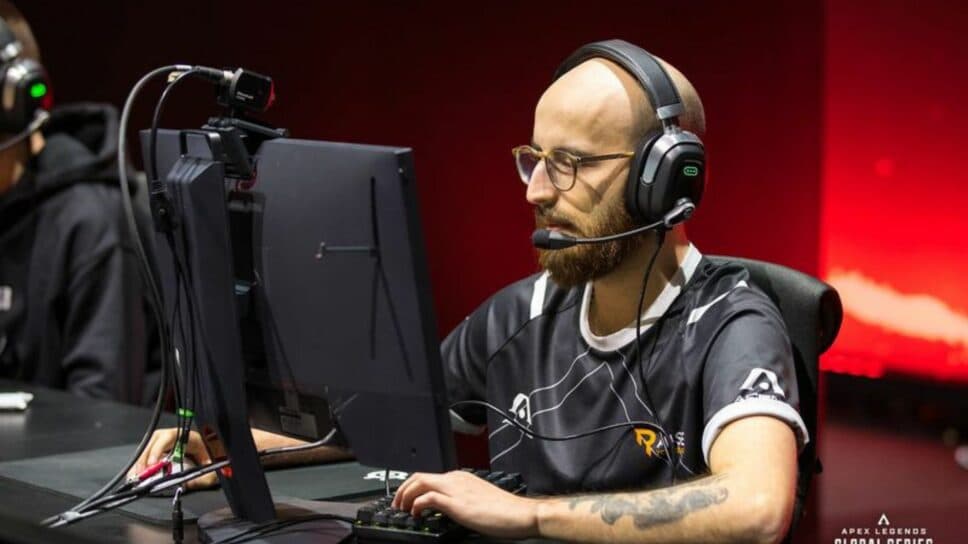 ACEND's K4shera gets called out on racist remarks, issues statement
Team ACEND's K4shera found himself in hot water after he passed a racist remark during Apex Legends scrims while arguing with Fun123's Obly. The South American pro has since apologized for his comments.
ACEND's K4shera found himself in the midst of a racism row after his remarks during Apex Legends scrims. Despite the customary pre-game trash talks in the lobby, K4shera crossed a line by offensively referencing the nationality of a Korean player. The Portuguese Apex Legends talent engaged in typical banter with Fun123's Obly until tensions flared up and the situation escalated.
There was plenty of chatter about it on Twitter after the incident. Popular Apex Legends personalities like TSM's Raven and Dunc, and KCP's Gnaske called him out on his behavior during scrims. Most of the competitive Apex community discussed it on Twitter. K4shera himself tried to address it initially by claiming it was taken out of context. However, he later issued a statement on Twitter and apologized to Obly.
Fun123 targeted K4shera during scrims
It all began when Fun123 focused on K4shera and kept landing on ACEND during the scrims. The Korean team got the drop on ACEND multiple times and eliminated them in-game. This led to K4shera arguing with them and passing the racist remark. Fun123 delivered a strong showing during the scrims, finishing much higher than ACEND. Obly even posted a screenshot on Twitter trolling the South American team.
K4shera apologizes for racist remarks
K4shera eventually posted a long statement on Twitter which provided a lengthy explanation for his behavior and also an apology to Obly for his remarks. He referred to it as "a very poor use of wording" and cited "obvious cultural differences" in his statement, claiming he never had the intention to target a specific racial group or nationality.
I apologise directly to @obly99 and to anyone that felt offended by the wording that i used, if he or anyone took particular offense by it to this beyond the normal back and forth of the scene i apologize because my intent was very far away from it.
K4shera
While Team ACEND are yet to issue a statement, it appears the matter has been settled with K4shera's statement. There appears to be no bad blood between K4shera and Fun123 after his statement. However, there is still a section of the Apex Legends community referring to his statement as a PR exercise or an AI-generated apology.
K4shera is widely regarded among the top Apex Legends talents in the South American circuit.
Stay tuned to esports.gg for more news on Apex Legends and other esports.