Setsuko
Esports.gg Judge | Twitter @setsukotft
Setsuko has made it in the top 15 of every NA TFT power ranking till date. He has also appeared as a panelist in most of the Power Rankings. When not playing TFT, he provides coaching to players helping them grow and improve their TFT gameplay.
After missing the previous edition of the Power Rankings, Setsuko returns to the TFT NA Panel. He has placed Wasianiverson at #5, the highest ranking for the player in this edition of the NA TFT. Surprisingly, he also has Defias at #6, the only player to have Defias in his Top 10. K3soju also put Defias in his power rankings, but at #15.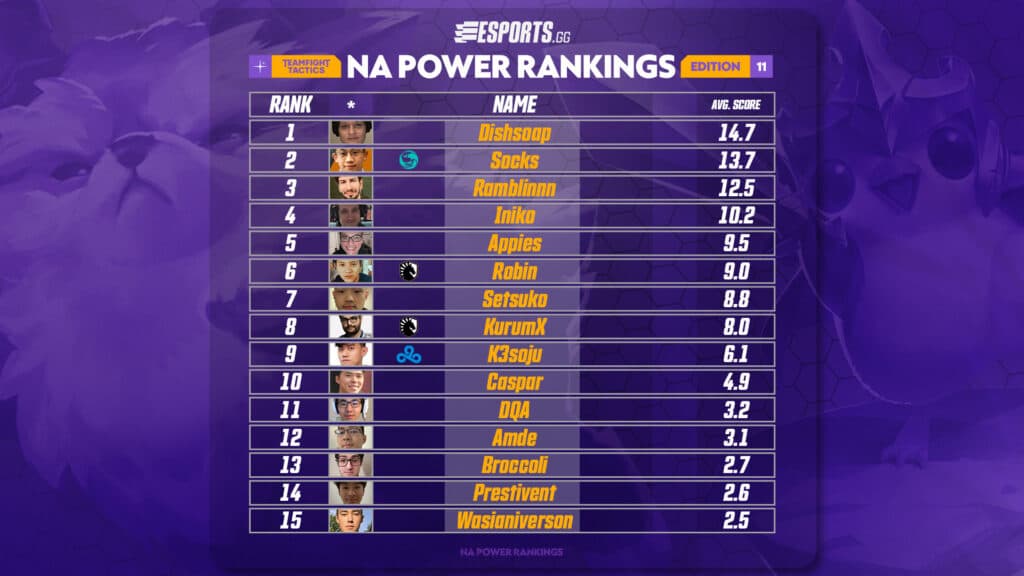 NA TFT Power Rankings #11.
Setsuko teams up with Dallaseyes as part of Team Endless Pizza. While we don't know just how many Pizzas were consumed, the team placed 4th at the TFT Summit. They came 2nd in the Wildcard final just behind Masterchef who would eventually go on to win the entire tournament.