Robinsongz is a TFT player for Team Liquid. Robinsongz quiz his full-time day job to pursue his passion and start streaming. He is a regular on the TFT NA Power Rankings judging panel.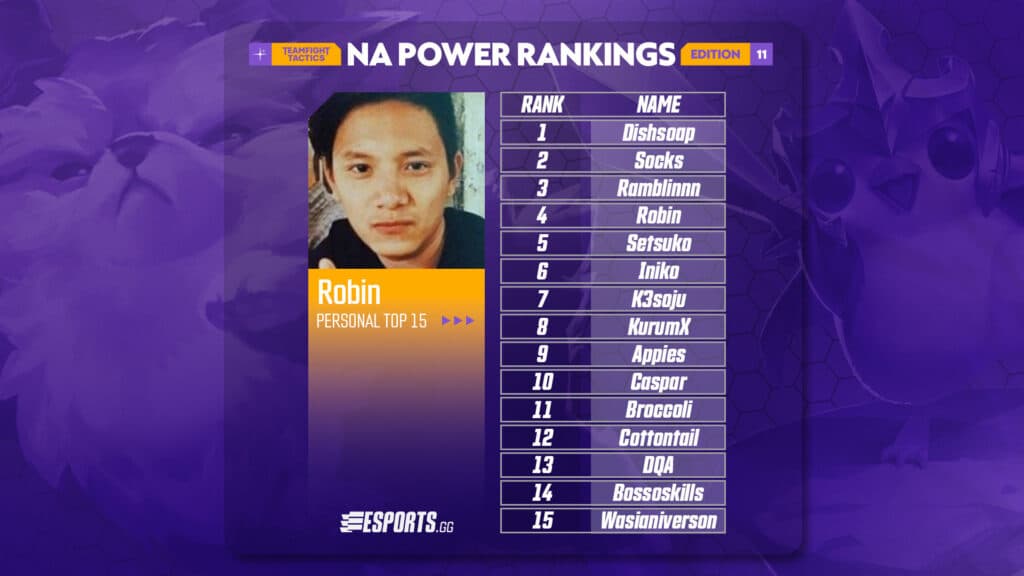 Robingsongz TFT NA Power Rankings #11
Robin has put himself in as #4 behind Dishsoap, Socks, and Ramblinn. His last performance was a 3rd place finish at the TFT Summit. However, throughout the year, Robinsongz has continued to have very good placements often finishing in the top 4.
In this edition of the Power Rankings, Robinsognz has KurumX Bossoskills and Wasianiverson rounding out his top 15.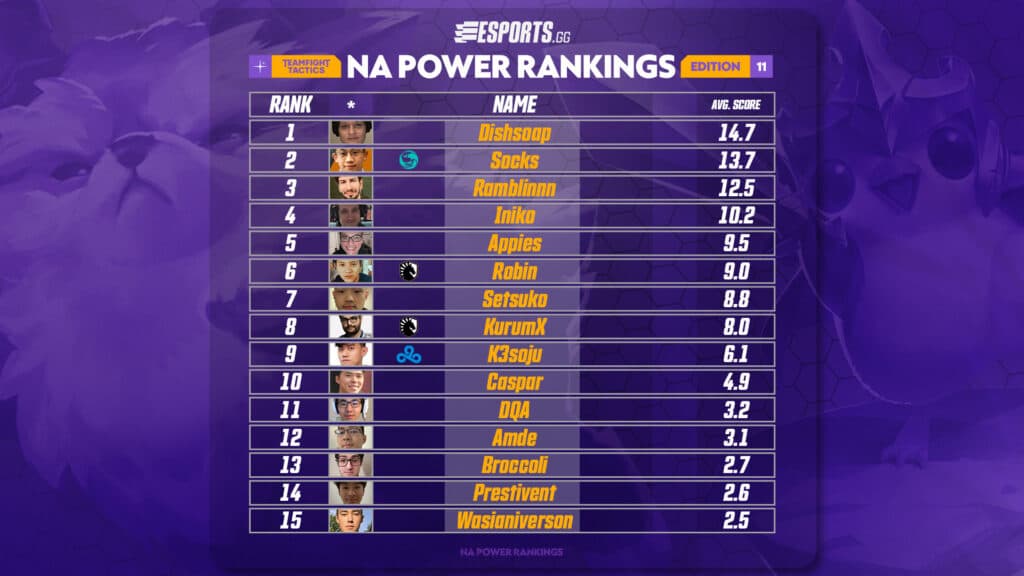 NA TFT Power Rankings #11.
In this Interview with Gangly, Robinsongz talks about his career so far.