Bryce Blum
Esports.gg Judge | Twitter @esportslaw
Bryce Blum is one of the leading broadcasters for Teamfight Tactics, and was involved in the recent $250,000 Reckoning: World Championship. He is also the founding partner of ESG Law, the world's first dedicated esports law firm, offering general counsel to top flight esports organisations.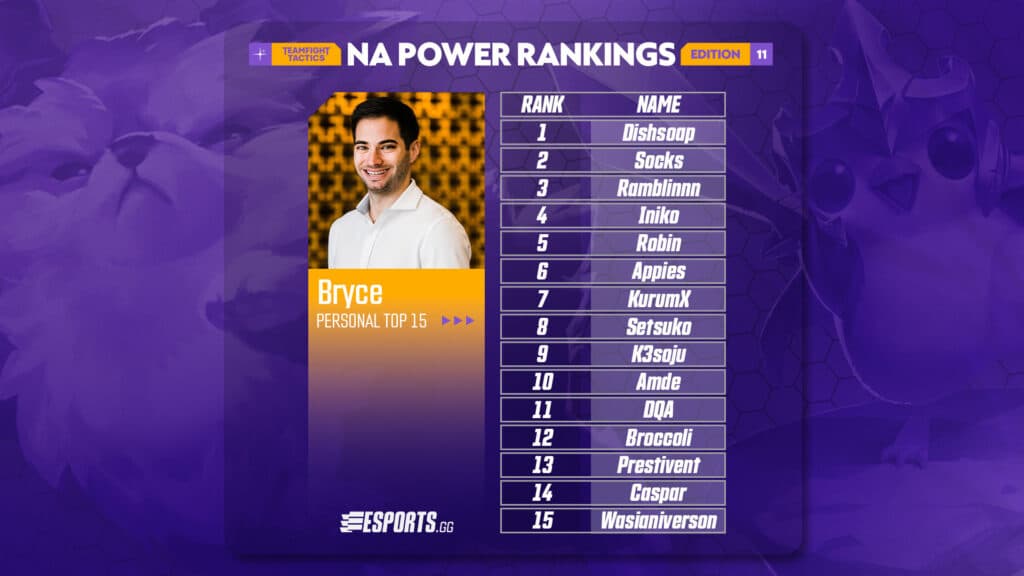 Bryce's power rankings also see Dishsoap right at the top with Socks and Ramblinn following closely. K3soju doesn't find much favor in Bryce's rankings at #9.
Meanwhile, Bryce has Wasianiverson rounding out his Top 15 list. Meanwhile Prestivent falls one palce from 12th to 13th in the list.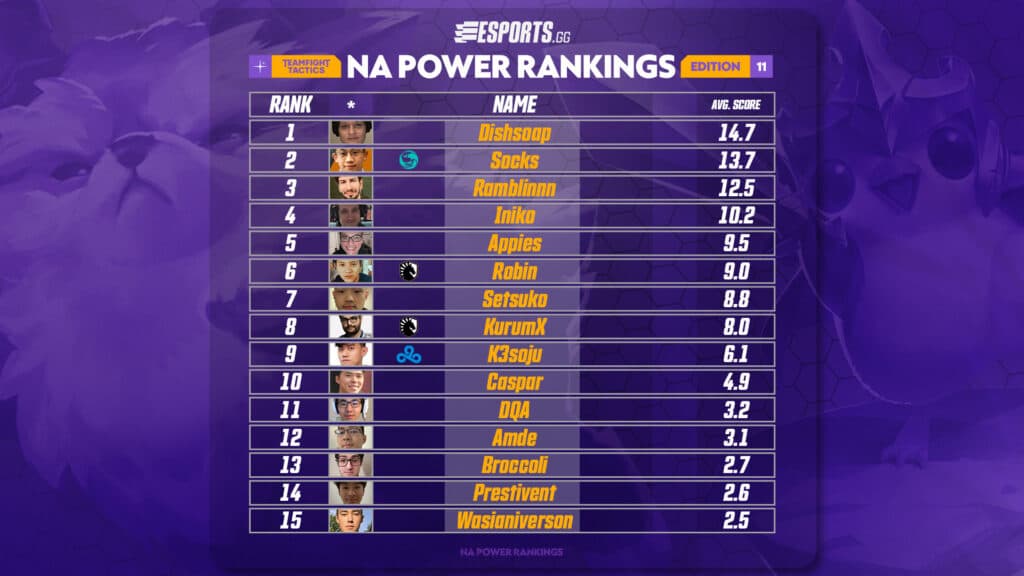 NA TFT Power Rankings #11.
Bryce is also a part of the talent list for the upcoming Defenders Cup. The Defenders cup kicks off on January 21 with multiple players in the talent list.