Paper Rex are one of the favorites to win the Valorant India Invitational
The Valorant India Invitational is the first APAC off-season event. It features some of the best talents from the region fighting for their share of the $100,000 prize pool. For Indian fans, however, it is an opportunity to meet with their favorite players live in person. We caught up with Paper Rex's Benkai before the start of their matches on Day 1 at the Invitational to talk things Valorant.
Benkai is a crowd favorite, constantly pulling loud cheers at the GMR Arena in Hyderabad. The self-admitted Pav Bhaji lover has patiently greeted fans, taking selfies and autographs at the indoor venue.
"We've been practising so we already have the chemistry built," Benkai said on Paper Rex's advantage at the event. "Some of the other teams have had changes, so I guess that's the only advantage we have coming into this tournament."
After a stellar performance throughout the year, including two top-four Masters finishes, Paper Rex could not repeat the same success at VCT Champs Instanbul. A loss to teams like Liquid and Leviathan is not very surprising, considering the caliber of players on those rosters. Now the org is one of only 30 to make it into Valorant's franchised league that kicks off next year.
Post-Champs focus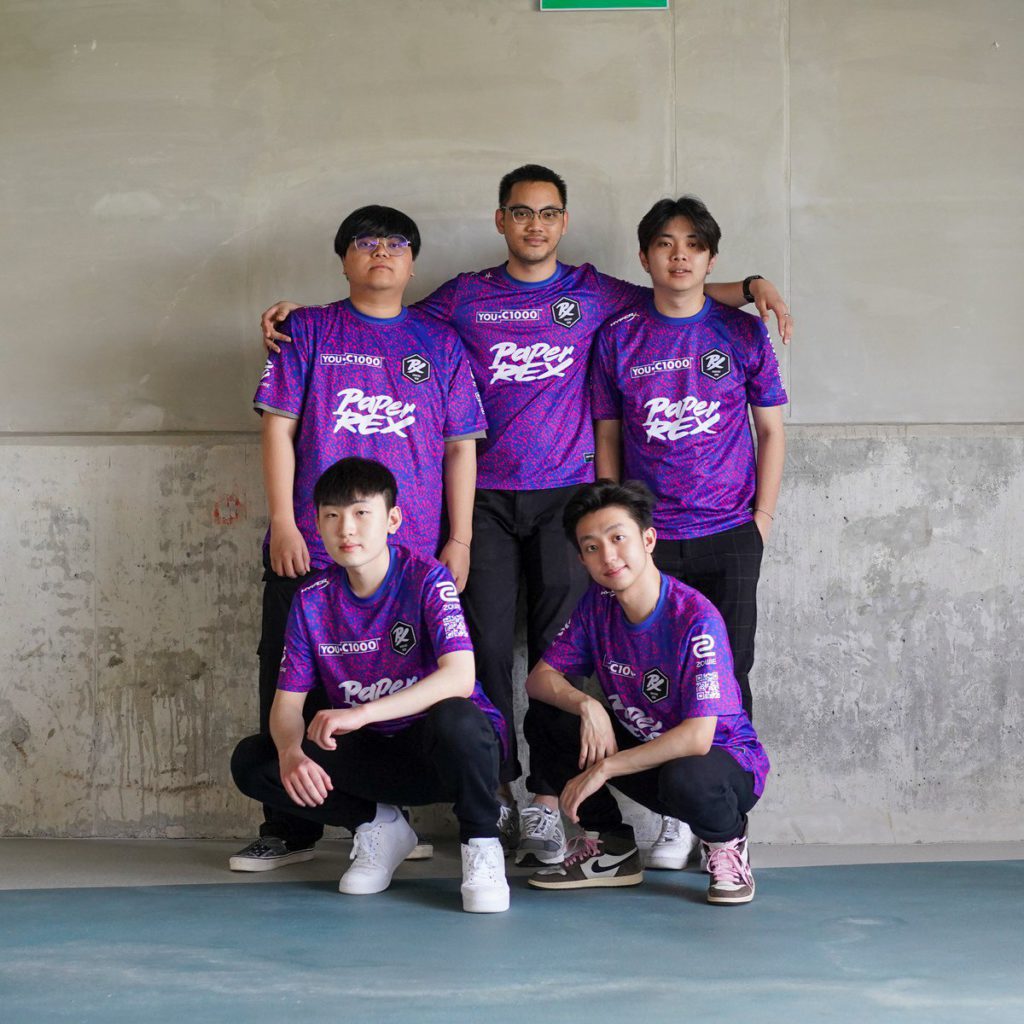 Paper Rex started the tournament with a dominating victory over Godsquad. This was the first time BLEED had defeated Paper Rex amidst a stellar combination of individual firepower and a precise read on Paper Rex's playstyle. Despite that loss, Paper Rex players were ready for another game in 8 hours – one they crushed BOOM with a 13-1 score. The massive Day 1 delays did not nerf Paper Rex in India.
Part of their preparation post-Champs has been to work on the various problems exposed at Champs.
"We've identified the problems we've had at Champs so we've been working on those issues," Benkai admitted.
The players took time off after Champs and got back together for this event. For Benkai, he played a few other games including various single-player games as well as Apex Legends and Modern Warfare. He was also seen at Dota 2's International at the Singapore Indoor Stadium.
Thoughts on Cypher changes and Harbor
Valorant patch 5.10 saw a few agent changes – Cypher, Fade and Harbor. Cypher, in particular, received quite a few buffs for his various abilities, including his ultimate reveal.
When asked if he thought these changes were enough to see increased Cypher picks in pro-Valorant, Benkai said some more changes were needed.
I don't know if it's enough but I can definitely see teams try to play him more. If they really want to make him a constant pick, they'd need to do something with his cages.

Benkai on Cypher changes
Cypher's Cages is a vision-blocking ability that Cypher can toss on the ground in front of him. The cage remains in place indefinitely until Cypher activates it. Upon activation, the cage blooms into a white hollow cylinder that blocks vision.
"When I'm playing any agent, I sometimes think (about) what changes could make the agent better. I think for Cypher, I think the cages should implement some type of slow. I think that will make people respect the cages a bit more."
Harbor is the latest Agent to join Valorant's agent lineup. The Indian agent has water-manipulating abilities including a cove that blocks bullets from passing through. But it's not overwhelmingly popular just yet.
As of right now, it's not maybe as strong as other controllers. I think they already do a better job than Harbor can. I think given time teams will start to figure out how to play him, they will make use of his abilities a bit more. I don't think Harbor is strong now, but maybe with time.

Benkai on Harbor
A focus on player-agent versatility
Paper Rex has a unique style of play where they are often quite aggressive but with a calmness to their comms that rivals the most strategic teams. With 21 agents in-game, Benkai feels a player should be able to play multiple agents, even other roles at times.
We believe that the best teams are made of players that can play any agent. Then we know they have the best understanding of the game and also how to play against any kind of agent.

Benkai, Paper Rex
Valorant's agent-pool is still small, but there have been tournaments that feature picks and bans for agents. We asked Benkai his thoughts on such a system and he said – not yet.
"It still feels a bit early, said Benkai on agent bans in Valorant. "Because let's say we take a map like Breeze and we just decide to ban Viper and Harbor, then there's no controller agent that can work in there."
Paper Rex have reached the Grand finals at Valorant India Invitational where they will face Team Heretics in a best-of-five series.
On the VCT front, Paper Rex will next compete at the VCT Kickoff tournament in Brazil. The tournament will kickstart the VCT 2023 circuit which Masters events and regional splits through the season.
Stay tuned to esports for the latest Valorant news and updates.