As Valorant approaches its first year since launch, we look at the first 15, talented voice actors behind the characters of the game. Some are household names, with years of video game experience behind them, while some are newcomers to the industry.
The VALORANT character voice actors are a medley of fresh talent and veterans in the space. From Sombra in Overwatch to Sub-Zero in Mortal Kombat, expect to find a few unexpected surprises in our tribute to the people behind the agents.
Breach – Voiced by David Menkin
David Menkin is an experience video game actor having worked on previous titles such as Horizon Zero Dawn and Assassin's Creed Valhalla.
He also starred as Preston Marlowe in Battlefield: Bad Company 1 and 2. Outside of video games, David was an Accent Advisor for the movie Captain America: The First Avenger.
Brimstone – Voiced by Steve Blum
Steve Blum comes into Valorant as the most experienced voice actor in the cast with over 780 acting credits on IMDB. You might recognize his voice from Dota 2, Mortal Kombat 11, Call of Duty Black Ops IV, or Injustice 2, to name just a few of his previous works in the gaming industry. More specifically Steve Blum has voiced the likes of Sub-Zero in MK11, Grimstoke in Dota 2 and even Wolverine in the Lego Marvel games.
In animation, Steve Blum was the voice of Spike in Cowboy Bebop, Zeb in Star Wars Rebels, and various characters in both Regular Show and Naruto.
Cypher – Voiced by Nabil Elouahabi
Give him a corpse! Nabil voices Cypher in his second video game role. Nabil has played parts on TV programs such as Law and Order: UK and the HBO shows The Night Of and His Dark Materials. He was also featured in the movies Zero Dark Thirty and The Sum of All Fears.
Jett – Voiced by Shannon Williams
Jett is voiced by Welsh/South Korean star Shannon Williams. This is Shannon's first video game role as she has had a successful singing and performance career before instalocking Valorant's knife wielding dualist. As a singer, she released multiple singles and two full EPs in addition to various TV and music video performances.
Killjoy – Voiced by Eva Feiler
In her first video game role, Eva Feiler voices the German engineer in the bright yellow jacket. Eva has performed on stage in the UK and also appeared as Young Margaret Thatcher in Netflix's The Crown.
Omen – Voiced by Jason Marnocha
The mysterious Omen is voiced by Jason Marnocha who has had many video game voice acting appearances under his belt. He was the voice of Travant in Fire Emblem Heroes and Prince Renathal in World of Warcraft. Fans of Anime might also recognize him from his roles in shows like Hunter X Hunter and JoJo's Bizarre Adventure.
Phoenix – Voiced by Afolabi Alli
Coming out hot in his first video game role, British actor Afolabi Alli voices Phoenix. Afolabi also performed on stage with the Royal Shakespeare Company in the UK.
Raze – Voiced by Carolina Ravassa
The Brazilian agent with an explosive taste in music is voiced by Carolina Ravassa. Previously, Carolina voiced Sombra in Overwatch as well as additional characters in GTA V, Red Dead Redemption II, Cyberpunk 2077, and Max Payne 3.
Reyna – Voiced by Karina Altamirano
The agent with the best laugh in Valorant is voiced by Karina Altamirano. Her previous work has been for the Spanish language dubs of cartoons such as Family Guy and My Little Pony: Friendship is Magic. She also was the Spanish language actress for Abby in the Last of Us II.
Sage – Voiced by Naomi Yang
The voice behind the agent you constantly are asking for healing is from Naomi Yang. Valorant is her first video game role as she has appeared in many TV shows such as Brave New World that premiered recently last year.
Skye – Voiced by Miranda O'Hare
Hawk Out! Sky is voiced by Australian actress Miranda O'Hare. Miranda has also acted in many Australian TV shows and movies while appearing in video games like XCOM: Chimera Squad.
Sova – Voiced by Aaron Vodovoz
Aaron Vodovoz has been acting for many years, but Valorant marks his first venture into video games. He has had roles in shows like Killing Eve and in the upcoming The King's Man movie.
Viper – Voiced by Ashly Burch
The most toxic agent in Valorant is voiced by veteran voice actress, Ashly Burch. Ashly has also voiced Aloy in Horizon Zero Dawn, Chloe in Life is Strange, and Mel in The Last of Us Part II. Fans of Attack on Titan might also recognizer her as the voice of Sasha.
Yoru – Voiced by Daisuke Takahashi
Teleporting in as penultimate final agent, Yoru is voiced by Japanese actor Daisuke Takahashi in his first ever video game role.
Astra – Voiced by Effie Nkrumah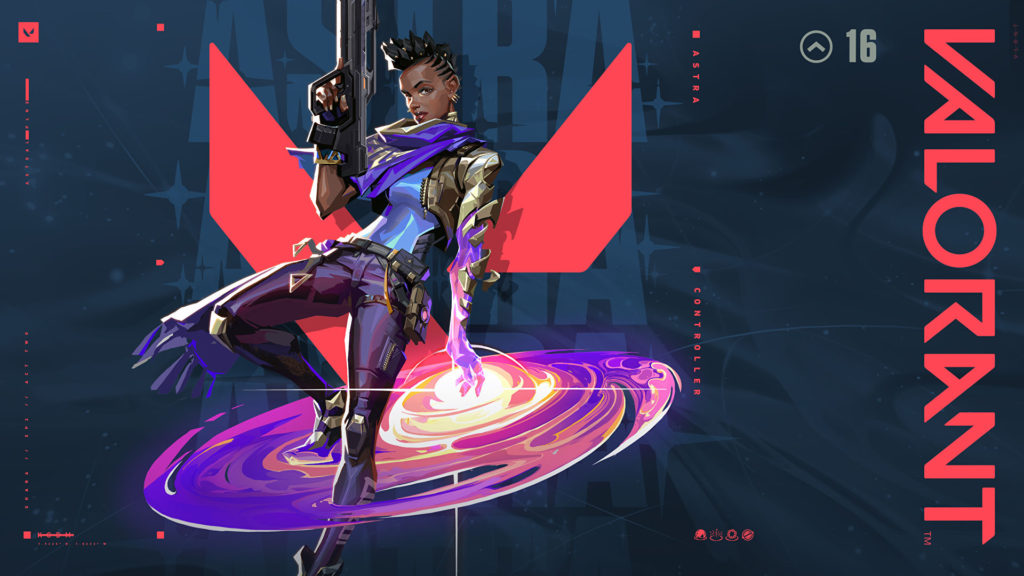 Voicing Valorant's latest agent is Effie Nkrumah. According to David Nottingham, Creative Director of Valorant, "We recorded in Accra Ghana and she was so on point and easy to work with. I was so sad we couldn't be there in person and definitely want to visit when this pandemic is over."
For more news and coverage on Valorant, stay tuned to esports.gg