How to get your Valorant Flashback 2022
Your Valorant Flashback 2022 will arrive in your email if you opt-in to receive communications from Riot Games.
The year is coming to a close and recaps galore are being sent out. There's the
PlayStation Wrap-Up
, Spotify Wrapped, and Twitch Recap. That's just to name a few. One of the other recaps of the year FPS players are looking forward is the Valorant Flashback. Riot Games will show you how you fared during 2022, but you'll have to opt-in to receive it.
How to opt-in to receive your 2022 Valorant Flashback
The official Valorant Twitter account has gone over several year-end happenings for their popular shooter title. You'll find an Event Pass, the Night Market, and more in-game. Outside of the game, you can celebrate with the RE//LOAD stream or your 2022 statistics with Valorant Flashback.
Here are the steps Riot Games requires you to take to get your #VALFlashback:
Go to the official Riot Games account page in your web browser
Login with your Riot Games account that you play Valorant with
Select Communication Preferences on the left side of the Account Management screen
Check the Communication from Riot Games box to opt-in for your Valorant Flashback 2022
There are a couple of things to note when doing this. You won't only be allowing the Valorant Flashback 2022 to your email. You'll be giving Riot Games the okay to send you all kind of updates, offers, and news. You can easily go back and opt-out once you receive the Flashback for this year, however. Just follow the steps again, but uncheck the box in the last step.
As well, you can only opt-in for the Valorant Flashback 2022 edition prior to Dec. 26. That deadline could indicate the date of when Riot will start sending the Flashback emails to players. If you miss the cutoff, you're out of luck until next year.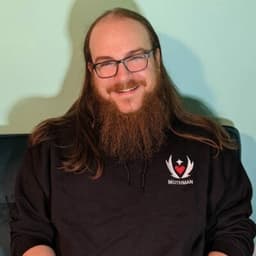 Brandon Moore
Brandon "Mothman" Moore is an esports journalist based in the United States. He has a heavy background in FPS titles, including professional Valorant coverage from day one. Brandon is a family man who loves writing, gaming, and catching a baseball game.