If Discord isn't working for you, fret not. It might be an issue with their servers. Here's how to check.
Discord is one of the most popular instant messaging and VoIP apps today. The app allows users to form communities and like-minded servers. The servers can be public spaces or closed private communities. And unlike many other chat messaging apps, Discord does not sell ads, instead focusing on making its money via account upgrades. The app has over 210 million users and it can be a very inconvenient experience when the app network goes down. Here's how to check 'Is Discord down' and to try and fix problems.
Is Discord down? How to check
If you are having trouble logging in to your Discord account, you have to first check if it's a server problem or something on your end. There are multiple ways to check if there's a problem with Discord servers. Here's how you can check if Discord is down and it's a server-side issue.
Discord status
You can check the status of multiple aspects of the Discord server via discordstatus.com.
Go to Discordstatus.com

Scroll down to check if there are any problems
If all the sections have green bars, then there is no problem with the Discord servers. However, in case there are problems you will see incomplete bars, each bar representing the day on which there were problems with the service.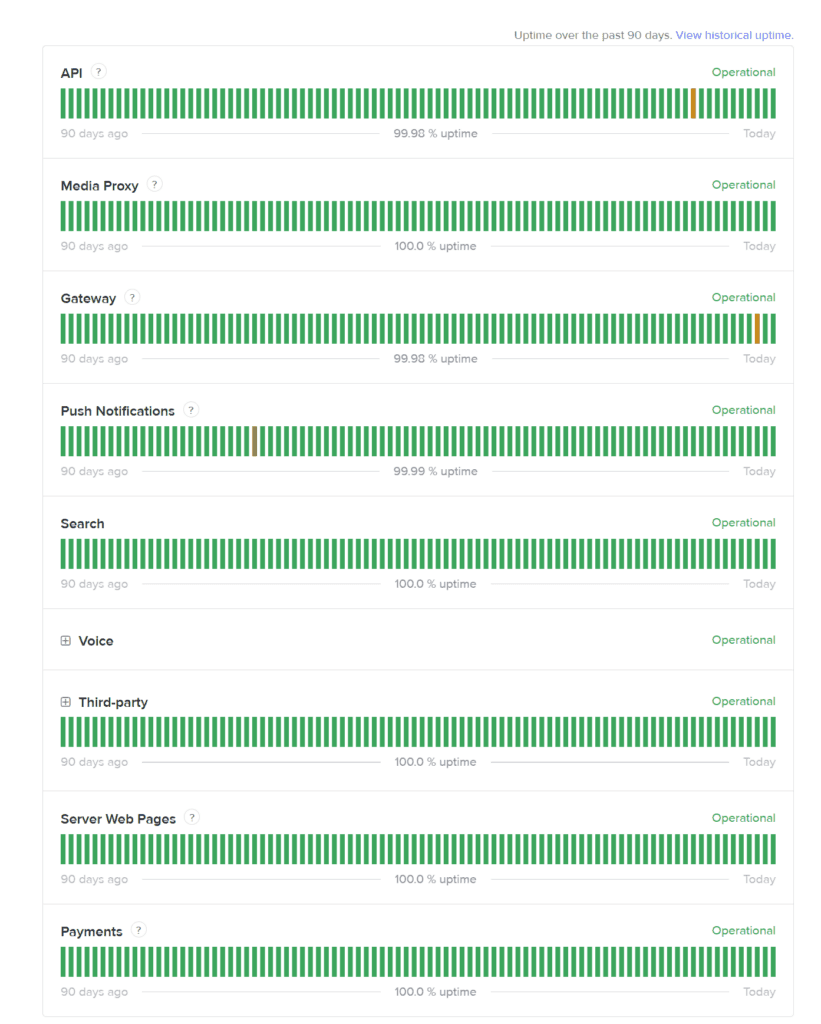 Screengrab via Discordstatus.com
You can further dive deeper into the per day status, which will show you the server status history based on time.

Screengrab via Discordstatus.com
Check Downdetector
Downdetector is another website that tracks the status of Discord servers. Downdetector is crowdsourced - in a way that users report problems with the servers. Users report problems with Discord and the website combines them into a report easily legible for the average reader.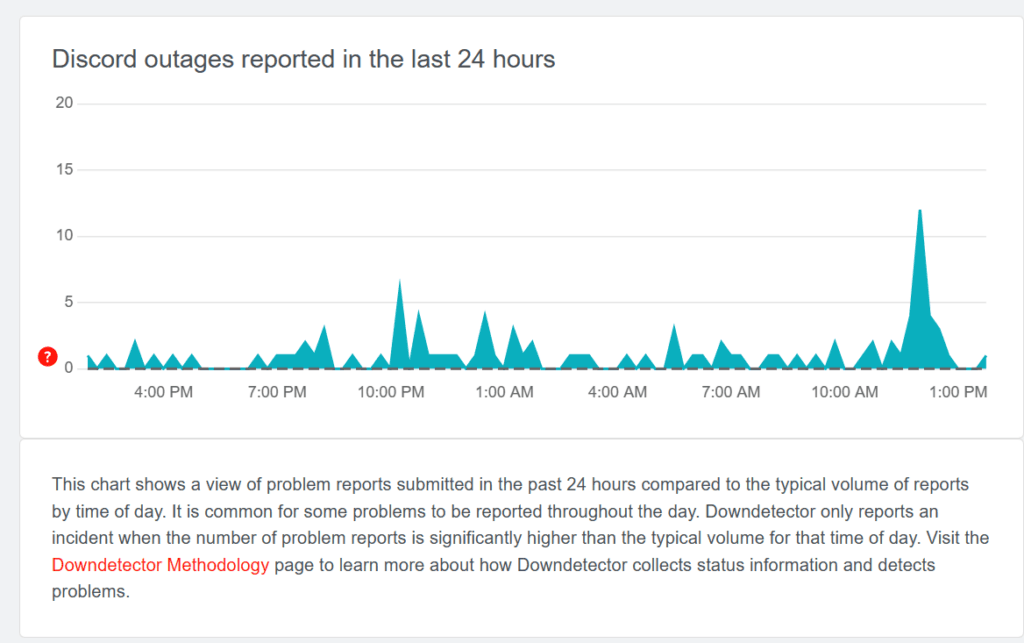 The website also shows how many reports have come in at different times of the day. As seen in the image above, there was a spike in reports of Discord server problems around 12 PM. The sudden spikes usually indicate problems in your region.
Quite often, the Discordstatus.com website might not indicate regional problems. This is where Downdetector, which is based on reports by users is helpful.
The website also segregates data based on the app, website or servers. If you scroll down on the page, you will see the percentage of problems reported by these differentiations. But if it's not a server issue, then it is most likely an issue on your end, either with your connection or your app. Fortunately, we have a solution for you.