It's okay to be confused. Here's an explanation of what Treasure Tokens actually do and how to redeem them for items in TFT.
When you're starting out in TFT you might receive Treasure Tokens through the free Battle Pass or through Twitch Prime rewards. However, then comes a big question: How to actually use Treasure Tokens and what are they for?
How to use Treasure Tokens in TFT
Treasure Tokens can be used on the Treasure Realms tab of the TFT menu. 100 Treasure Tokens can be exchanged for a Bounty (treasure chest) which contains a single item.
The most common drop for opening a Bounty chest is a Tactician character, essentially your movable avatar in-game. However, the bounties also include arenas and other items. To check the percentage chance of each drop click the "?" next to the name of the treasure.
Star Content
Each of the Bounties has a Star item, which has a 1% chance to drop every time you open a chest using Treasure Tokens. Similar to Gacha games like Honkai Star Rail, there is a pity system. In Teamfight Tactics you will be awarded the Star item after 60 unsuccessful attempts.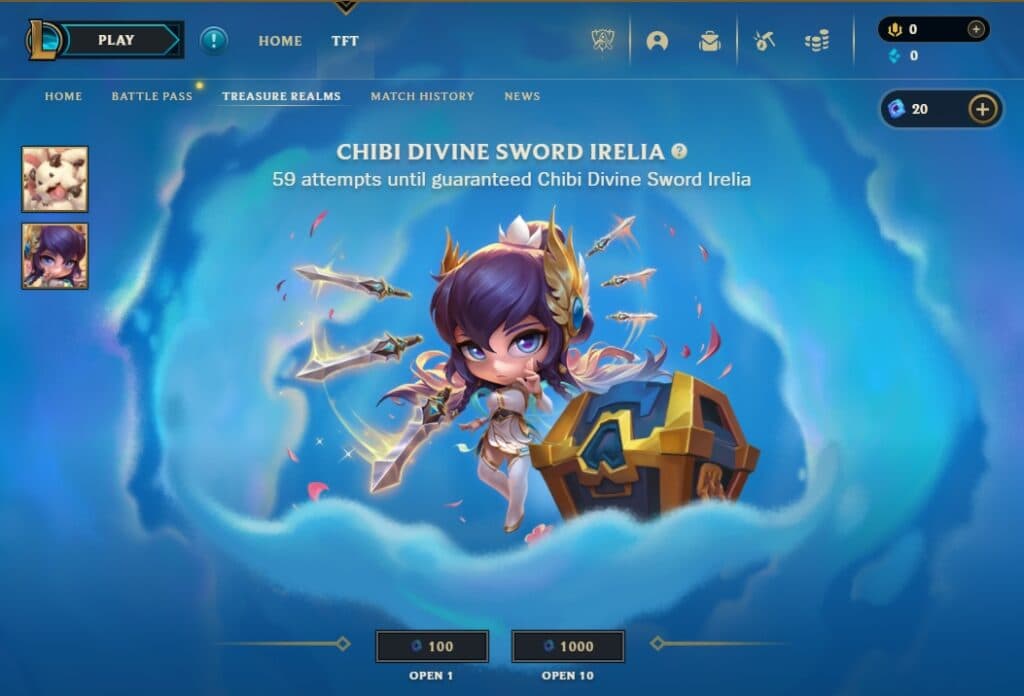 How to get Treasure Tokens in TFT
Treasure Tokens can be obtained by claiming them in the Battlepass. 200 Treasure Tokens are available in the free version of the Battlepass, with an additional 500 Treasure Tokens available if you upgrade it to a Pass+ using Riot Points (RP).
Each Battlepass lasts 2-3 months, but you will need to complete challenges to make it through the tiers to claim all of the rewards. For upgrading your pass, you will automatically receive 200 Treasure Tokens.
You can also exchange 390 Riot Points (RP) or TFT Coins for Treasure Tokens.
Another method to get Treasure Tokens is through TFT Prime Gaming, simply connect your Riot Games account to your Amazon account to claim free rewards every month.