Want to find more games like TFT? The look no further! We've listed 11 of the best auto battlers you can play right now!
Team Fight Tactics is without a doubt the most popular auto battler on the market. Build into the League of Legends client, and with hundreds of thousands of players, it's a must-play for any fan of the genre.
But if you're getting tired of TFT, or just want to try something new, what's out there? We've compiled a list of the 11 best auto battler and deck-building games like TFT you can try now. Keep reading to find out more!
Super Auto Pets
(Screenshot by esports.gg)
What could be mistaken for an early 2000s Flash game is actually one of the most in-depth and addictive auto battle games ever created. Free-to-play and with a weekly mix of new animal packs to keep things interesting, you'll find yourself first frustrated then hopelessly addicted to Super Auto Pets.
Backpack Battles
(Image via PlayWithFurcifer)
Currently only available as a demo, Backpack Battles teases one of the most unique deck-building auto battlers ever made. The puzzle of packing your adventurer's backpack, then sending to fight, is endlessly challenging, and even with just two current classes available in the demo, there's clearly a lot going for this game.
Dota 2 Auto Chess
(Image via Drodo Studios/Valve)
The original auto battler still holds up, if you're willing to dive into the Dota 2 Arcade and experience it first hand. Sadly, this title may no longer be supported as Valve recently changed the terms in its Dota 2 Arcade. Still, it's worth checking out to experience the OG auto battling experience.
Auto Chess
(Image via Drodo Studios)
Created by the mod makers who made the original Dota 2 Auto Chess, this stand alone version is the purest version of the game. While other games are derivative, this game keeps things pure in its design and mechanical philosophy. It's best played on mobile, and we recommend trying it.
Dota Underlords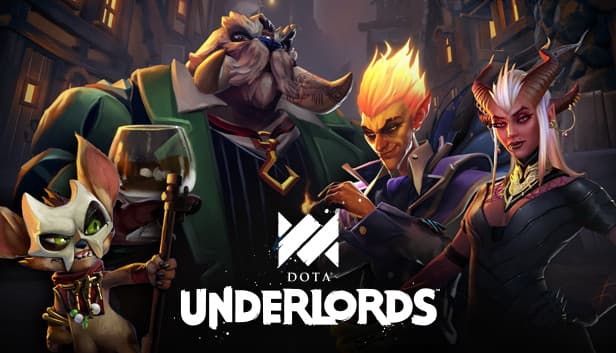 (Image via Valve)
Sadly no longer supported, but still worth checking out given it's free, Dota Underlords was Valve's attempt to capitalize on the auto battler craze. However, a number of missteps (unfortunately including the titular Underlords) made this game unsuccessful, with many players preferring the arcade version or TFT. Still worth trying.
Mechabellum
(Image via Game River)
In early access but worth trying while its fresh, Mechabellum is a more epic and cinematic cake in the auto battler genre. Create your sci-fi army and watch it compete against enemies in real time. Dozens of units make the depth and strategy of this game worth diving into.
The Last Flame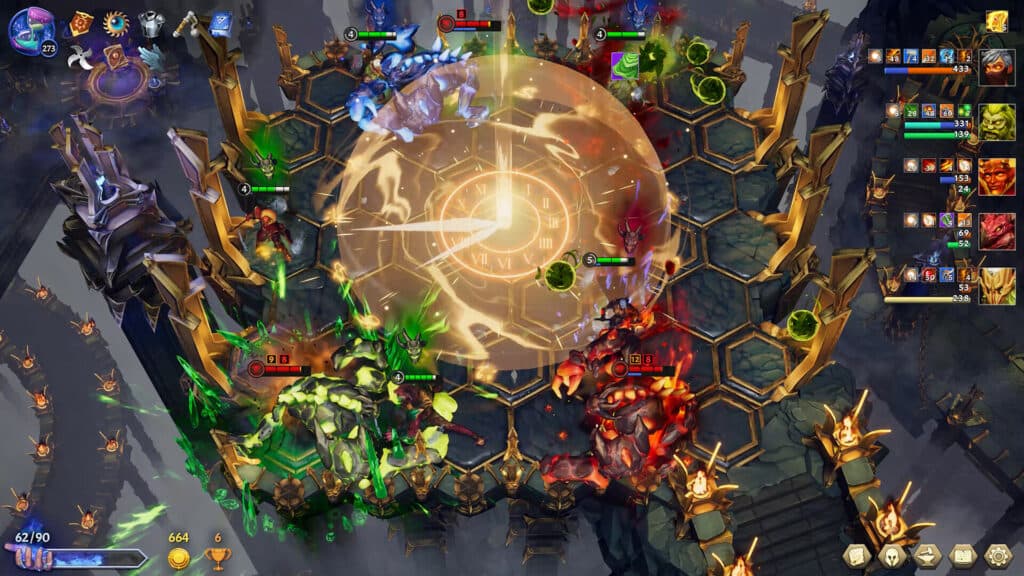 (Image via Hotloop)
A more high-fantasy auto battler, this game sees you build a deck of fanciful characters a creatures, in a hexagonal map that definitely reminds of TFT. But unlike TFT, the roguelike elements of this game make each game much more unique, with thousands of varieties of items and characters.
Just King
(Image via Vish)
Just King is an adorable pixel-art roguelike auto battler that sees you take your party against an array of PvE opponents. This game is fantastic for just setting up and watching your party cleave through opponents. Still, the simple graphics hide the complex strategies you can employ in this game.
Mechanibot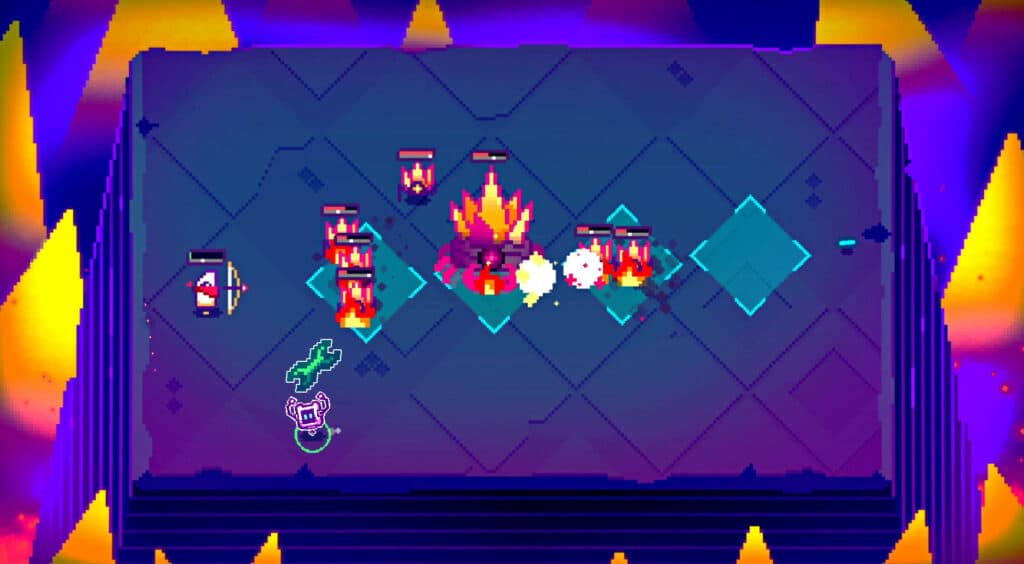 (Image via Jon Nielson)
Mechanicbot is on the surface, very similar to Just King, but with a much different setting. Travel from planet to planet protecting the creatures under your control. We really love the art style on this, and with a tiny price tag, it's well worth picking up
Despot's Game
(Image via Konfa Games)
Despot's Game is a dystopian battle simulator auto battler that sees you fight over control over crucial resources. This auto battler sees you take on both PvE and PvP challenges, battling through dungeons and against other players. And it has a stylistic and cool art style that definitely draws you in.
Loop Hero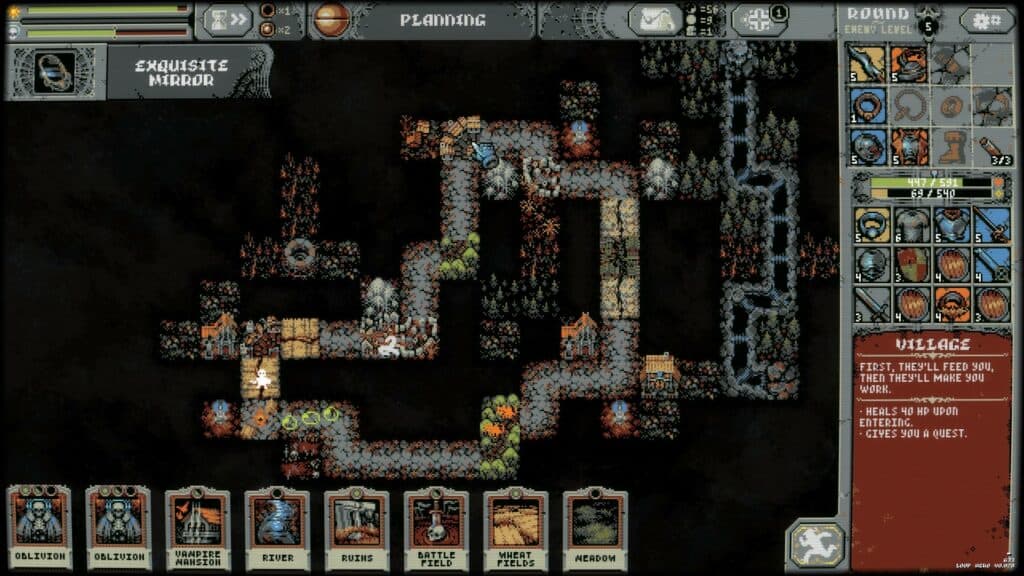 (Image via Four Quarters)
One of the more unorthodox auto battlers on the list, thai roguelike game sees you trapped in an endless loop, battling an evil lich who has trapped you. You'll need to build your deck, place enemies and shops, and escape the loop!
---
Stick with esports.gg for more TFT news and guides!