Here is a breakdown of how much xQc earns from Twitch subscriptions in 2022.
Felix "xQc" Lengyel is one of the most successful streamers on Twitch. In over a span of 7 years, his channel flourished and rapidly conquered the Amazon-owned platform. So we are here to break down how much the Canadian streamer is making from Twitch.
xQc started his channel in 2015. The variety streamer found profound success in August 2021, growing his fanbase multifold from 500K to more than 3 million followers. From then on, he had a rapid and consistent growth to become your go-to variety streamer in 2022. He is currently the most watched and 2nd most subscribed creator on Twitch.
Back in 2021, an anonymous hacker leaked a large number of confidential data from Twitch including information on creator payouts. Twitch itself confirmed the leak to be valid. In the creator payout list, it was revealed that from August 2019 until October 2021, xQc earned $8.5 million USD, making him the 2nd highest paid streamer on Twitch.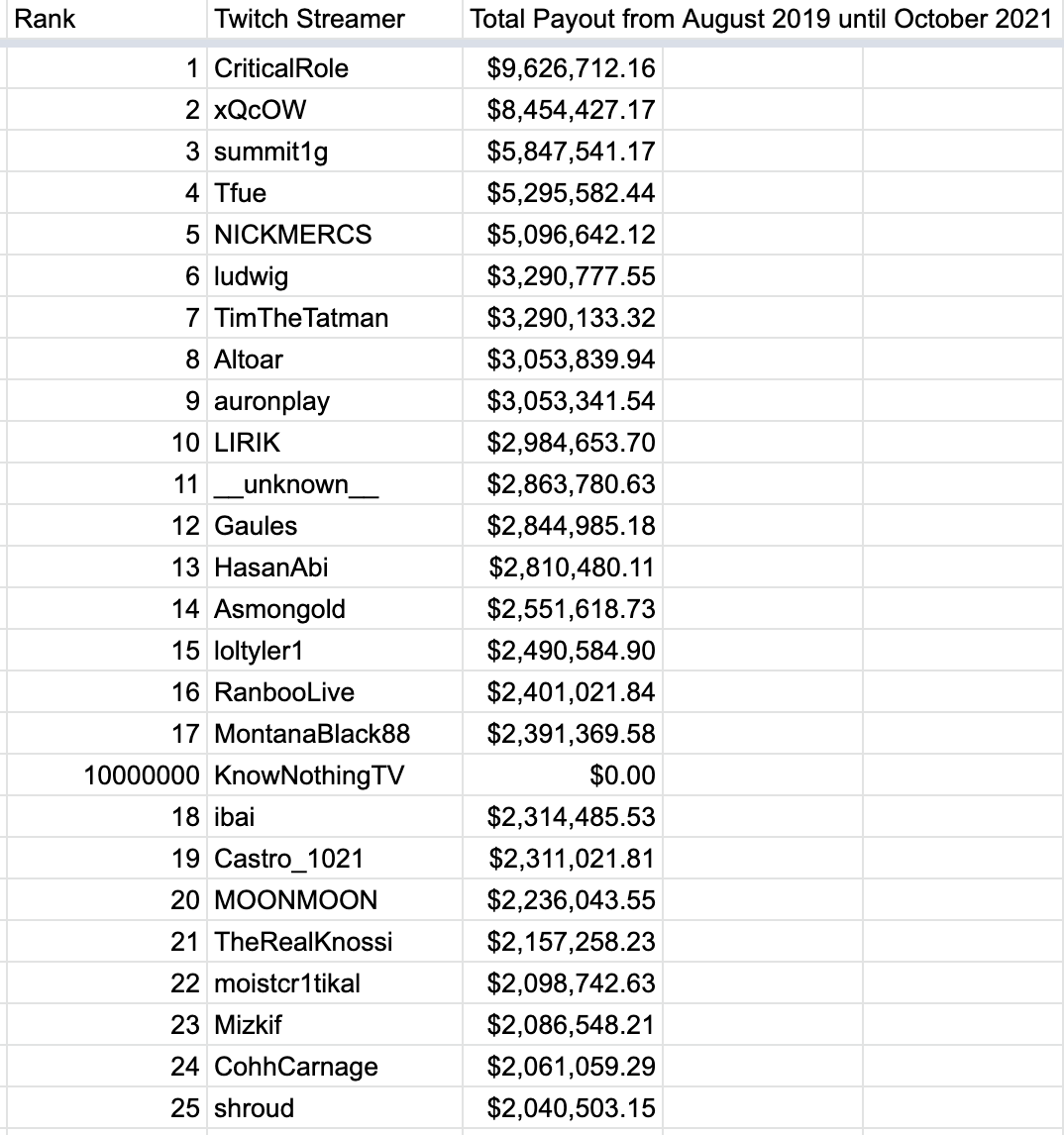 This number also doesn't include donations, sponsorship deals, YouTube revenue, and others outside of Twitch. So the total earning is definitely much higher than the number stated on the list.
How much does xQc make from Twitch subscriptions?
According to Streams Charts, xQc's earnings from Twitch subscriptions in the last 30 days (from 22 March – 20 April) could be a minimum of $112,840 or a maximum of $158,673.
After Twitch introduced local subscription pricings, it is tougher to get an accurate number on how much streamers are making on the platform. So there are a couple of possible scenarios for their subscription earnings. Here is a breakdown of xQc's Twitch subscriptions in the last 30 days.
Prime (37,406) : $93,328
Tier 1 (25,082) : $18,686 – $62,580
Tier 2 (141) : $252 – $844
Tier 3 (110) : $574 – $1,921
Total (62,739): $112,840 – $158,673
*Twitch Prime users are not affected by the local subscription pricings.
The prices of each subscription is $4.99 for Tier 1, $9.99 for Tier 2, and $24.99 for Tier 3. So how the creator to Twitch cut is divided is 50/50 for Tier 1, 60/40 for Tier 2, and 70/30 for Tier 3.
How much did xQc earn in Q1 2022?
Here is what xQc earned (average income) from Twitch subscriptions in the first quarter of 2022.
January: $129,713
February: $102,026
March: $115,894
You can find more detailed numbers regarding xQc's Twitch subscriptions here.
How much is xQc's total income?
Of course, aside from Twitch subscriptions, xQc earn more from other sources that are difficult to keep track of.
Streamer Facts calculated that xQc makes $30,600 USD monthly from Twitch advertisements alone. The streamer also accumulates a handful amount of donations from his loyal fanbase. His monthly earnings from donations are likely to be between $10,000 to $20,000.
xQc is insanely active on YouTube with more than 30 million views per month and a consistent daily upload. From his YouTube channel alone, he likely makes between $109,000 to $146,000.
xQc's other sources of income:
Sponsorship and brand deals
Esports earnings
Luminosity Gaming
In total, the estimated earnings that xQc earns monthly are between $432,577 to $469,077.
A detailed breakdown of xQc's total earnings can be found here.
Stick around at Esports.gg for more streamer news!