Here's the complete list of challenges and rewards for this Overwatch 2 K-pop event!
The Overwatch 2 LE SSERAFIM Concert Clash event is now live! Read on for all of the Overwatch 2 LE SSERAFIM event challenges and rewards.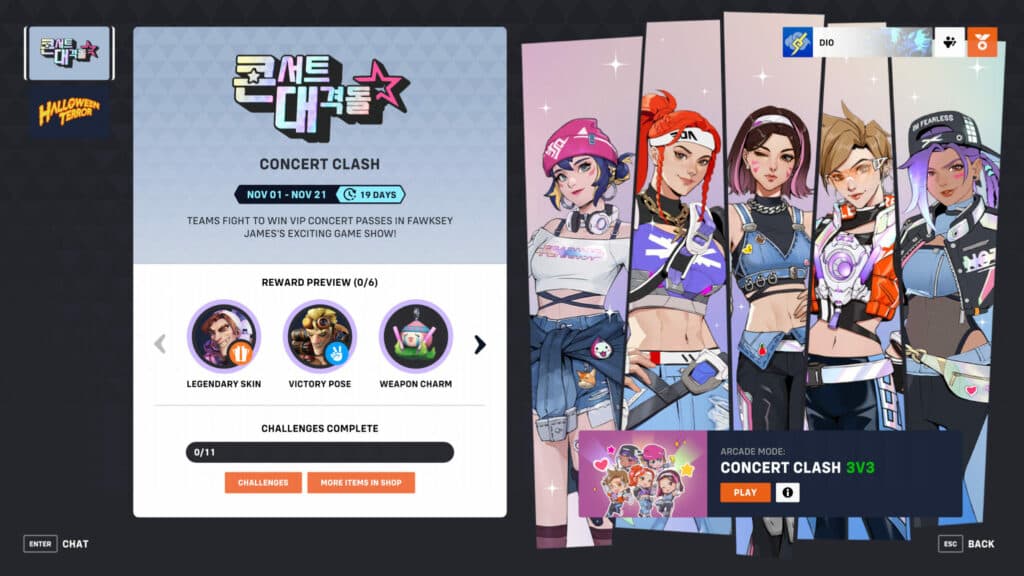 Overwatch 2 LE SSERAFIM event screenshot (Image via Blizzard Entertainment)
Overwatch 2 LE SSERAFIM event challenges and rewards
Here is the list of every LE SSERAFIM challenge and reward. In addition to a lot of Overwatch 2 Season 7 Battle Pass XP, players can get the Concert Clash name card, Bias Wrecker player title, and even the free Junkrat K-pop skin alongside the Fawksy Junkrat victory pose. A souvenir and weapon charm are also up for grabs.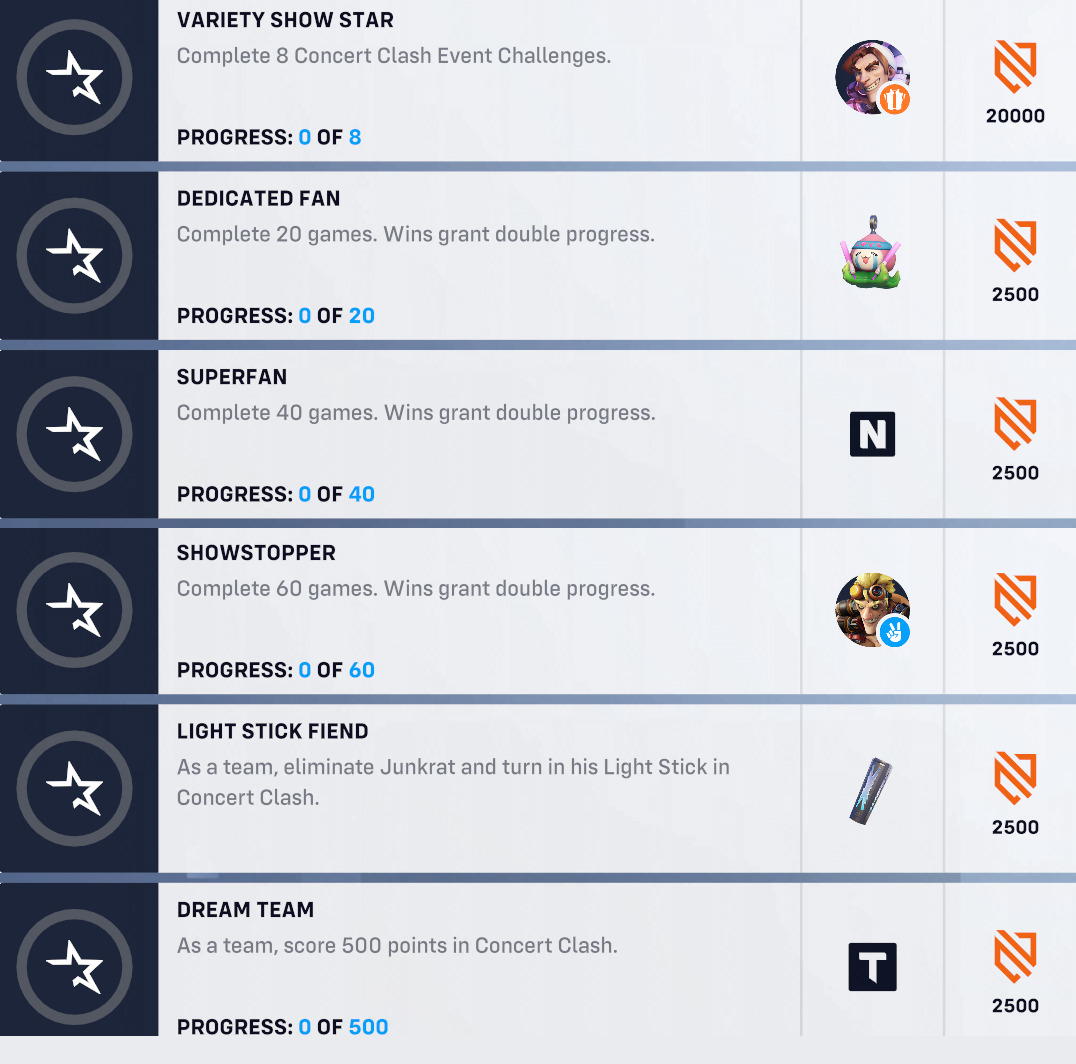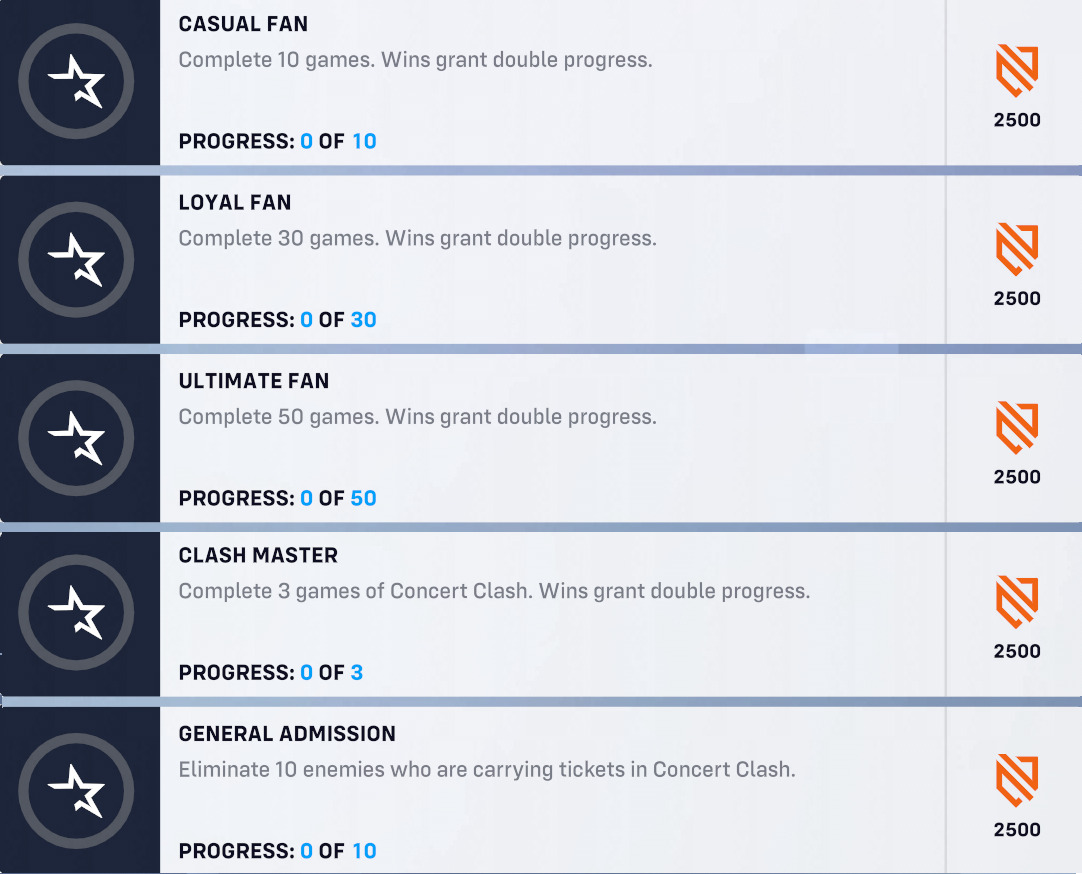 Overwatch 2 Concert Clash event
Completing the LE SSERAFIM challenges requires completing regular matches. Wins grant double the progress. To obtain all of the rewards, players must participate in the Concert Clash game mode as well.
This game mode involves three players on two teams. The goal is to collect concert tickets throughout Busan and turn in 25 of them first. Both teams must also watch out for Fawksy James Junkrat while doing this. He enters Concert Clash and tries to steal the tickets for himself.
"You'll want to stop him and take back the tickets and the stolen concert light stick he's been hoarding! Turning in the light stick at the control point will reward a huge bonus which can clinch victory or get a trailing team back into the game," Blizzard noted in an official announcement.
Players have until Nov. 21 to complete all of these challenges.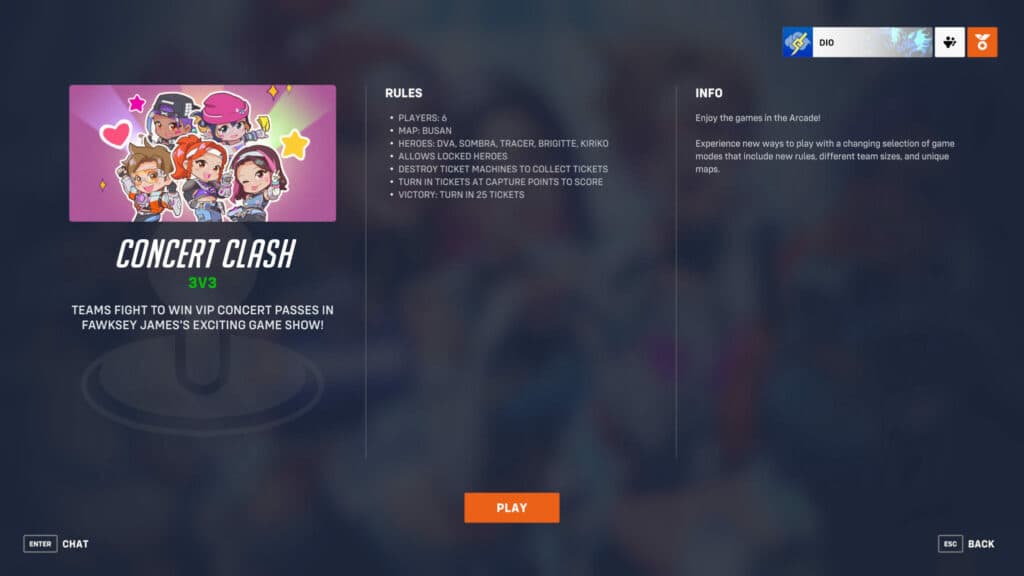 Concert Clash information (Image via Blizzard Entertainment)
That's all for now. Are you ready for some K-pop shenanigans? Stick around on esports.gg for more Overwatch 2 news and updates!