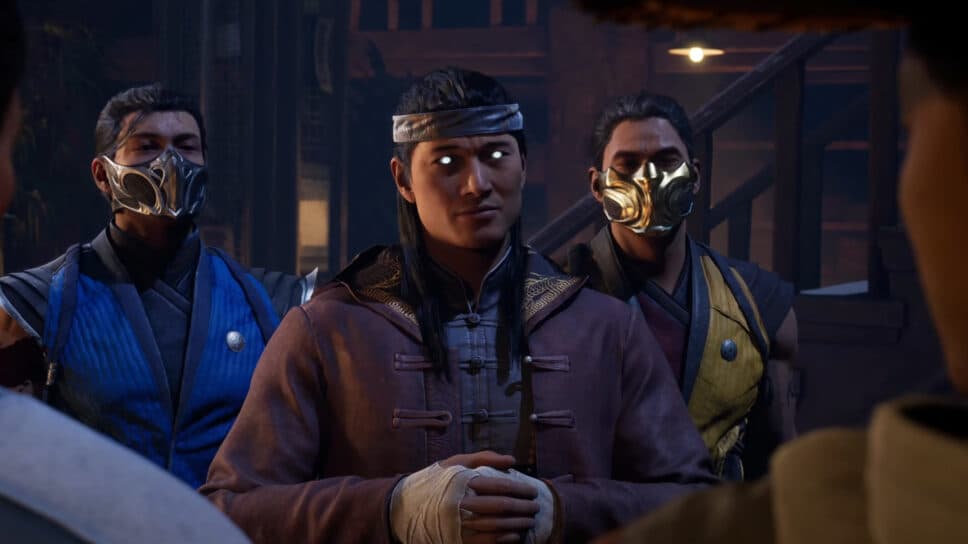 How many chapters are in the Mortal Kombat 1 story mode?
This gives you an idea of what to expect when playing the MK1 story mode.
Early access for Mortal Kombat 1 has begun for those who pre-ordered the Premium or Kollectors Edition. With that, the campaign has been explored and beaten by numerous people. But how many chapters are in Mortal Kombat 1? We have the answer for you!
How many chapters are in Mortal Kombat 1?
The MK1 campaign features 15 chapters, allowing you to play the story mode as 15 fighters. This structure enables players to experience various characters before taking their talents online. 
Overall, the campaign lasts between five and six hours. That is typical for a Mortal Kombat game. The story centers around a new universe built by the Fire God Liu Kang. It reintroduces the MK fandom to some of its favorite characters.
Here's a complete list of chapters in Mortal Kombat 1. Be aware as there may be some spoilers ahead:
(Image via Warner Bros. Games)
Chapter 1 – "The New Era" (Kung Lao)
Chapter 2 – "Mr. A-List" (Johnny Cage)
Chapter 3 – "Chosen One" (Raiden)
Chapter 4 – "Secrets and Lies" (Kenshi)
Chapter 5 – "Weird Science" (Baraka)
Chapter 6 – "Upward Climb" (Ashrah)
Chapter 7 – "Narrow Escape" (Reptile)
Chapter 8 – "Band of Brother" (Sub-Zero)
Chapter 9 – "Civil War" (Scorpion)
Chapter 10 – "Protect and Serve" (Li Mei)
Chapter 11 – "For the Empire" (Sindel)
Chapter 12 – "Queen's Gambit" (Mileena)
Chapter 13 – "Deadly Alliance" (Shang Tsung)
Chapter 14 – "Time of Death" (Liu Kang)
Chapter 15 – "Armageddon" (Choose your own character)
After completing the campaign, you can experience online versus and the various other game modes available. Additionally, you will unlock Havik as a playable character. 
You will unlock Havik after finishing the MK1 campaign (Image via Warner Bros. Games)
There are many possibilities in Mortal Kombat 1, and each of the campaign chapters allows you to explore different fighters while learning about the new world. 
Related Content