How to play CoD Mobile on PC
Aim with precision with your mouse. And no, it won't get you banned.
CoD Mobile was released back in October 2019 and has quickly become one of the most popular games on Android and iOS devices. While mobile is the preferred way to play the game, there are people who might want to enjoy the title with a keyboard and mouse on their PC. If you are that person, don't worry, as there is a simple way of doing just that.
Here's Esports.gg's complete guide on how to play CoD Mobile on your PC.
How to play CoD Mobile on PC?
To run the mobile game on a PC, you would need an emulator. The best emulator out there right now is Gameloop, which was formerly called the Tencent Gaming Buddy. It is to be noted that CoD Mobile has also been developed by Tencent's Timi Studios in partnership with Activision.
To download Gameloop, head over to its official website on your PC. You will be able to see a download button on the top right. Click on it to begin downloading the setup.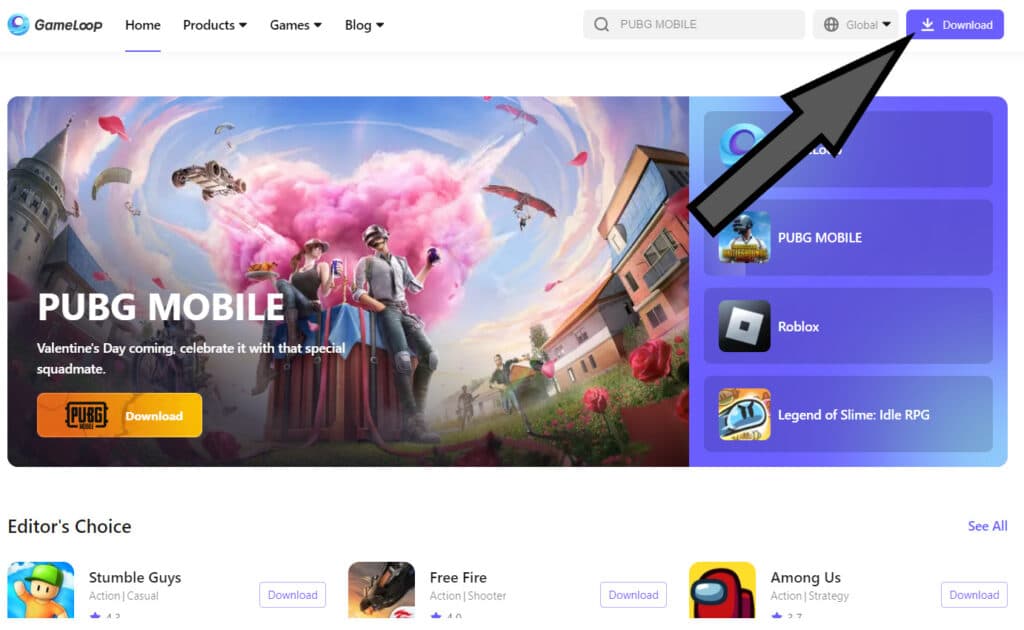 Once the setup finishes downloading, click on it to begin the installation process. Once this is done, launch Gameloop on your PC.
At the center top of your screen, you will be able to see a search option. Click on it and type CoD Mobile on your PC. From the search results, click on the install button next to Call of Duty Mobile.
Once the game has finished installing, you will be able to find it in your library. Click on it to begin CoD Mobile on your PC.
Gameloop has already preset the game's controls to a keyboard and mouse. Thus, you don't need to adjust anything and can simply start playing. If you want to adjust these controls, exit full-screen mode and click on the drop-down menu towards the right of the screen.
Is it allowed to play the game on PC?
Playing an FPS shooter, which has aim assist, with a keyboard and mouse may seem like a huge advantage, but Activision has already taken this into account.
You won't get banned for gaming with an emulator. Instead, you will be put into separate lobbies in CoD Mobile which only has PC players.
Additionally, you can cross-play CoD Mobile with a player on an emulator and mobile. In that case, even the mobile player will be put into a lobby with PC players only.
So, if you are looking to play CoD Mobile on a PC and keyboard because you can take down opponents with ease, you are completely wrong. In fact, you may end up facing even tougher opponents.