The Sea and Song event features a new trial alongside new units and in-game rewards.
Dislyte just launched its Sea and Song event. It boasts a new Reincarnation Tower, Heartsong Labyrinth Norah trial, event missions and story missions, plus cinematics that go into Norah and Anna's lore. Here's everything to know about the Sea and Song event in Dislyte, how to get the EX++ rating in the Norah trial, and more.
Dislyte Norah trial screenshots (Image via Lilith Games)
How to clear the Dislyte Norah trial
The Sea and Song event in Dislyte has a new trial. Access it by tapping the "Trial" tab and building your team around Norah. She's a trial Esper who must be deployed. Wind Espers are recommended for this trial because they're effective against Flow enemies. Reaching the EX++ rating results in a Shimmer Record and all of the items before it.
Dislyte Norah trial team with an EX++ rating:
Gabrielle (Wind)
Norah (Wind)
Ahmed (Wind)
Gaius (Flow)
Tang Xuan (Wind)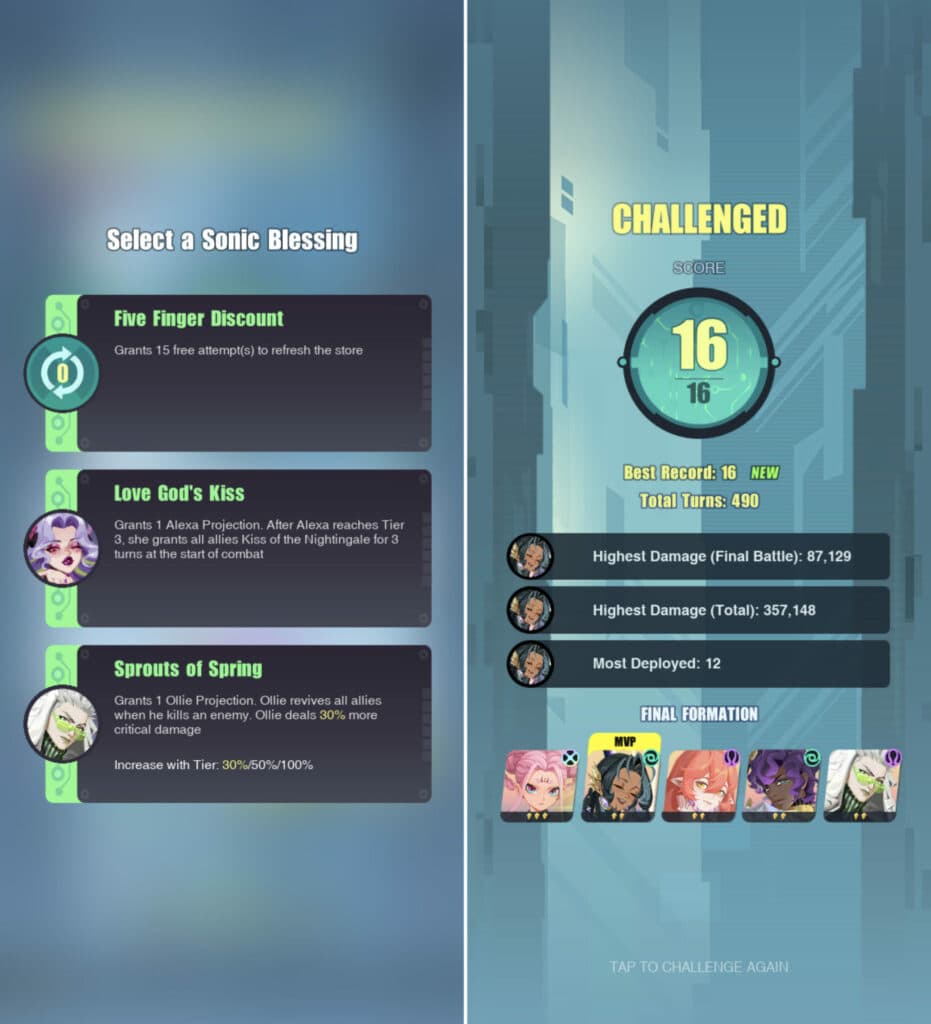 Dislyte Reincarnation Tower screenshots (Image via Lilith Games)
Dislyte Sea and Song Reincarnation Tower
This event features the Norah Reincarnation Tower, which is a combat simulation that lets you build teams, climb your way through 16 levels, and earn in-game rewards. To get started, tap on the "Events" icon located near the top-left corner of Dislyte. Next, press the "Challenge" button and create your roster.
You get five chances to clear the Reincarnation Tower in one go. If you cannot clear it, then you can restart it. On the fourth and tenth floors, you get to select a random Sonic Blessing to enhance your Espers. On the sixth floor, you're guaranteed to get Norah.
As you reach higher floors, it's a good idea to upgrade your Esper units and prioritize epic or legendary ones. Use Wave Fragments to do this. When you have two of the same Tier 1 Esper units, for example, they automatically combine into a Tier 2 unit. Similarly, two of the same Tier 2 units can be combined into a more powerful Tier 3 unit.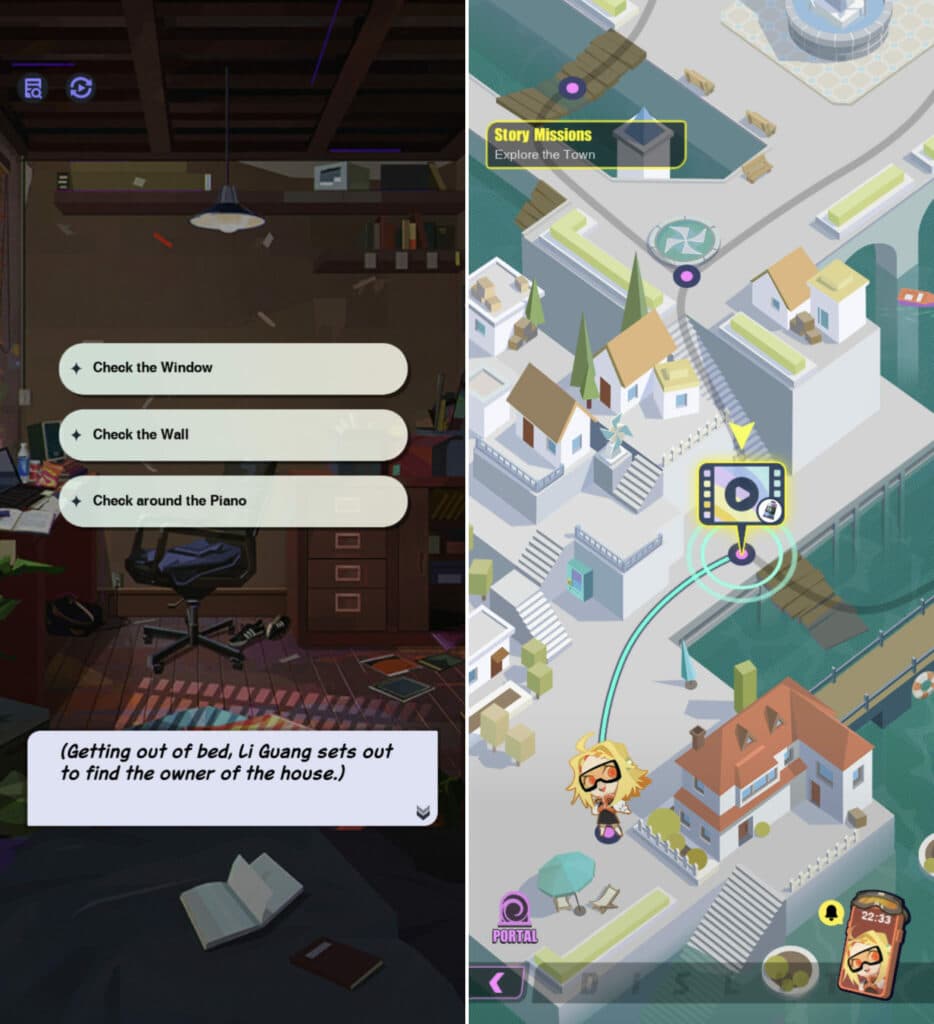 Sea and Song story mission screenshots (Image via Lilith Games)
Dislyte Sea and Song event and story missions
When you visit the event page, tap the "Missions" icon to view the town board. Completing these missions rewards you with Silent Scores. Redeem 6,000 of them to get an epic Esper for free.
As for the story missions, click on the "Story" tab on the event page to access them. You can participate in these story cutscenes, play the cinematics, and battle your way through the different areas for in-game rewards.
Dislyte lore explained: Norah and Anna
In Dislyte, there is a Cube Miracle that rose from the sea. When that happened, its gravitational force destroyed and sank Estero Harbor. The Sea and Song preview cinematic implied that Norah and Anna got separated because of this. Mutations also occurred within the Cube Miracle. It was later discovered that this was a man-made disaster.
In the Sea and Song preview, Norah recalled her time spent with Anna. She also promised herself to finish singing the song she wrote for her friend 14 years ago. You can play through the Sea and Song story missions and watch the cinematics for the conclusion of their tale.