Just how many heroes are there in Mobile Legends: Bang Bang?
Mobile Legends: Bang Bang is arguably the biggest mobile game in the world, with billions of downloads across all platforms. The game started in 2016 with only ten selectable characters called heroes. But it would grow multifold, offering hundreds of playable heroes with various designs and abilities. But at the moment, just how many heroes are there in Mobile Legends?
How many heroes are in Mobile Legends
As of November 2023, Mobile Legends has 122 heroes. The latest hero to join the battlefield is Nolan, an Assassin / Jungler who, according to lore, is the father of Layla. Nolan was introduced on September 30th, 2023 as part of the Mobile Legends 7th Anniversary Event.
Nolan is the 122nd hero in Mobile Legends: Bang Bang.
(Image via Moonton Games)
Mobile Legends started with only ten heroes: Miya, Balmond, Saber, Alice, Nana, Tigreal, Alucard, Karina, Akai, and Franco. In 2023, the game added four more heroes, namely Arlott, Novaria, Ixia, and Nolan.
Who is the next Mobile Legends hero
Cici is the next Mobile Legends hero! She is labeled as a Marksmen who uses a yo-yo as her primary weapon. Below is a leaked sketch of the hero, published by data miner Kazuki Official.
Cici has just been released in the Advanced Server, where limited players can access and test this new hero. You can expect Cici's arrival in the Official Server somewhere in early 2024. She will be the 123rd hero to arrive in the Land of Dawn.
---
Below, we have compiled all heroes according to their lane. Find out all Mobile Legends heroes that are an EXP Laner, Gold Laner, Jungler, Mid Laner, and Roamer.
EXP Laner in Mobile Legends
Arlott is an EXP Laner in Mobile Legends.
(Image via Moonton Games)
Balmond
Alucard
Bane
Zilong
Freya
Chou
Sun
Alpha
Ruby
Hilda
Lapu-Lapu
Roger
Gatotkaca
Argus
Jawhead
Martis
Uranus
Kaja
Aldous
Leomord
Thamuz
Minsitthar
Badang
Guinevere
Terizla
X.Borg
Dyrroth
Masha
Silvanna
Yu Zhong
Benedetta
Khaleed
Barats
Paquito
Gloo
Phoveus
Aulus
Edith
Yin
Julian
Fredrinn
Joy
Arlott
Gold Laner in Mobile Legends
Ixia is a Gold Laner in Mobile Legends.
(Image via Moonton Games)
Miya
Bruno
Clint
Layla
Moskov
Karrie
Irithel
Lesley
Hanabi
Claude
Kimmy
Granger
Wanwan
Popol
Brody
Beatrix
Natan
Melissa
Ixia
Jungler in Mobile Legends
Saber
Karina
Fanny
Hayabusa
Natalia
Yi Sun-shin
Harley
Lancelot
Helcurt
Gusion
Selena
Hanzo
Ling
Aamon
Nolan
Mid Laner in Mobile Legends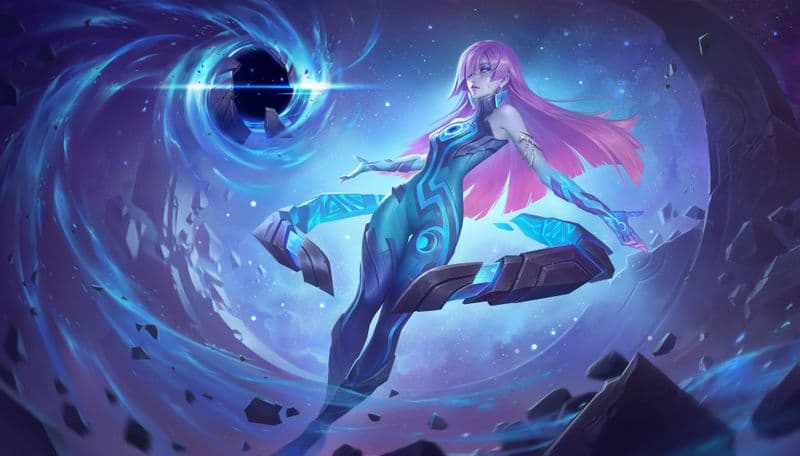 Novaria is a Mid Laner in Mobile Legends.
(Image via Moonton Games)
Alice
Nana
Eudora
Gord
Kagura
Cyclops
Aurora
Vexana
Odette
Zhask
Pharsa
Valir
Chang'e
Vale
Lunox
Harith
Kadita
Esmeralda
Lylia
Cecilion
Luo Yi
Yve
Valentina
Xavier
Novaria
Roamer in Mobile Legends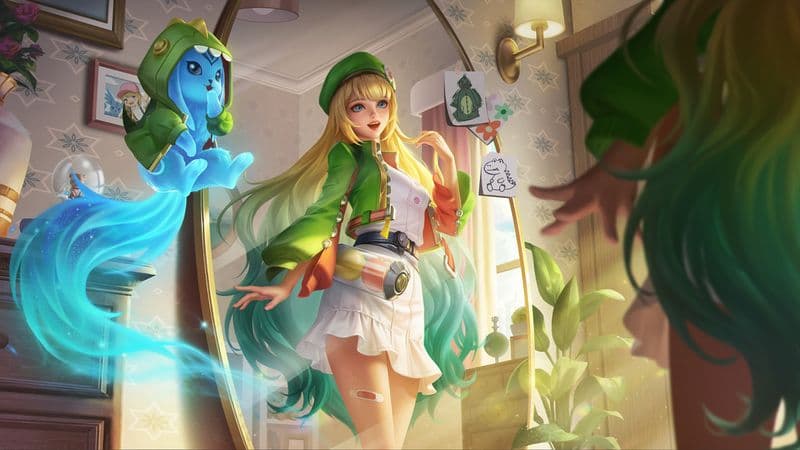 Floryn is a Roamer in Mobile Legends.
(Image via Moonton Games)
Tigreal
Akai
Franco
Rafaela
Minotaur
Lolita
Johnson
Estes
Grock
Diggie
Hylos
Angela
Belerick
Faramis
Khufra
Baxia
Carmilla
Atlas
Mathilda
Floryn