This suspiciously familiar car can be yours in GTA V as the game pays homage to Ghostbusters in its San Andreas Mercenaries update.
Grand Theft Auto V's San Andreas Mercenaries Update has introduced new outfits, new missions, and a huge array of new content for the game, but there's one vehicle that nostalgic players are desperate to get their hands on. That vehicle is the Albany Brigham, which has more than a passing resemblance to the Ecto-1 hearse from Ghostbusters. Here's how too get your own Ghostbusters car in GTA V:
How to get the Ghostbusters car GTA V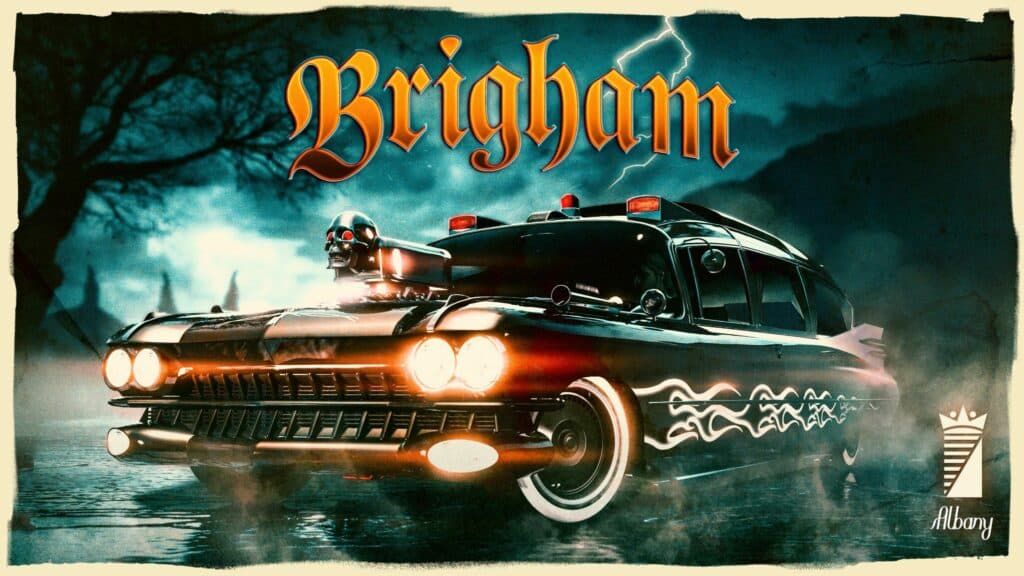 (Image via Rockstar Games)
It's pretty easy to get your hands on this Ecto-1 look-alike. All you need is to have the cash and know where to look. First thing you need to do is bring up your phone (in-game), jump on the internet, and head to Southern San Andreas Super Autos. If you're struggling to find them on the front page, you'll find them under the "Travel And Transportation" section.
Select the Albany Brigham, and then pony up the $1,499,00 dollars and you can buy and have it delivered to your garage. We suggest buying one in white to make it ready for the customization to turn it into the knockoff Ecto-1 Ghostbusters car.
How to make your Albany Brigham look like Ghostbusters Ecto-1
To unlock the special "Ghosts Exposed livery" which makes the Albany Brigham look like a dead ringer for Ghostbusters' Ecto-1, you'll need to complete the Ghost Exposed Freemode event. This mission sees you take pictures of 10 ghosts, which only spawn at specific times across the map.It's a pretty tricky mission and will have you driving all around the north of the map, but once you've finished the Ghosts Exposed livery is yours.
After that, head to any Los Santos Customs and select the Ghosts Exposed livery, and just like that, you can enjoy your brand new Ghostbusters… *ahem* we mean Ghosts Exposed hearse.
Perfect nostalgia. Now if they can add some Ecto Cooler, and maybe a Stay Puft Marshmallow Man costume, we're ready for Halloween!
---
Stick with esports.gg for more general gaming news and guides.