Need to know what BlizzCon 2023 merchandise is most deserving of your currency? Come check out a list of our favorites for this year's event.
However, there's just as many stinky items not worth your coin. What should you grab now before scalpers ruin everything? Here's our pre-order suggestions for the best BlizzCon merchandise of the season.
BlizzCon 2023 merchandise: Best of the bunch
I'm a sucker for Blizzard plushies, so maybe I'm biased. After all, I did recently track down a realistic and life-sized murloc stuffy for my own collection. However, this BlizzCon 2023 merchandise shop exclusive of everyone's favorite bread-loving hound is too good to miss. While he's no Jetpack Cat, this lovable Murphy plush will sit like a good dog on your shelf. Added bonus: No clean up afterwards. $30.00 USD.
I mean, if Arthas doesn't need his armor anymore then why not get a set of your own? Despite his defeat over a decade ago, the Lich King is never far from the hearts and wallets of the Warcraft faithful. If you missed out on getting a replica sword then make up for lost time with this miniature display of the most iconic armor set in World of Warcraft. Sitting at, roughly, seven inches tall and six inches wide, this display is perfect for a desk. $100 USD.
As one of the resident waifu lovers of esports.gg, I know it's not a hobby that is always easy on the wallet. And yet, my secret for getting the best girls without breaking the bank comes from Japan's crane game-styled figures. Typically lower in cost and highly detailed, these 'Pop Up Parade' statues pack a bang for your buck. So, why not start your collection today with this highly affordable and wonderfully designed Tracer statue. After all, your shelf needs more heroes. $35.00 USD.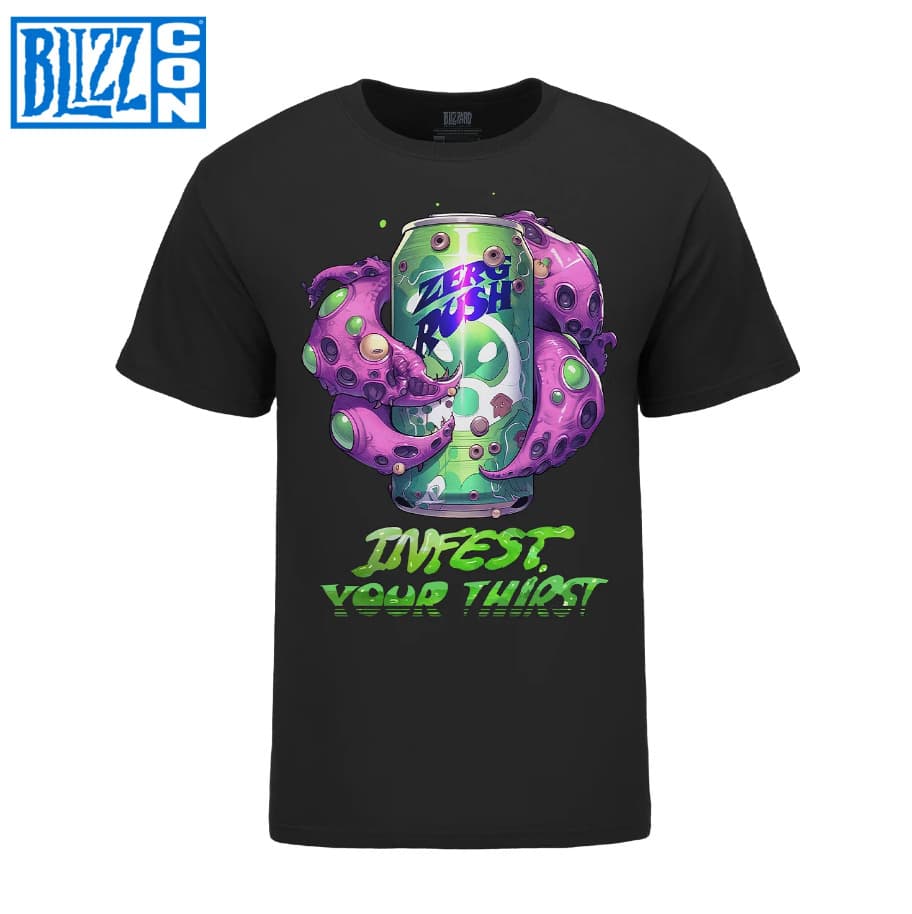 So, at some point in the last few years Blizzard switched to a new clothing provider. The company in question, Fanatics, is.... not very good. All of their shirts tend to come out looking cheap, with screen prints that don't last very long and often look like first drafts. So, I can't recommend any of these shirts. HOWEVER, if you absolute need one then consider showing your support for the Starcraft brand and getting the lone piece of that game's swag from this BlizzCon merch list. If we buy enough maybe they'll finally make a new one. $30.00 USD.
The weather is getting colder and, sadly, Christmas merch is already hitting store shelves. What better way to warm up in preparation for your next trip to hell than with this Diablo IV sweater? After all, it's ugly as all sin so you're covered for your next company Christmas party.