In this guide we look into how to build Ganyu and everything she needs to be ascended.
Genshin Impact currently sets as one of the number one games in the world. It has dozens of characters to choose from. This includes both four-star and five-star characters, such as the infamous Ganyu. Ganyu is still one of the best DPS characters in the game. In fact, she is easy to play several roles on your teams, such as sub-DPS and support as well.
Before you are going to hit 100K in damage, though, you will need to know how to build Ganyu, level her up, and who to pair her with.
Best Weapon for Ganyu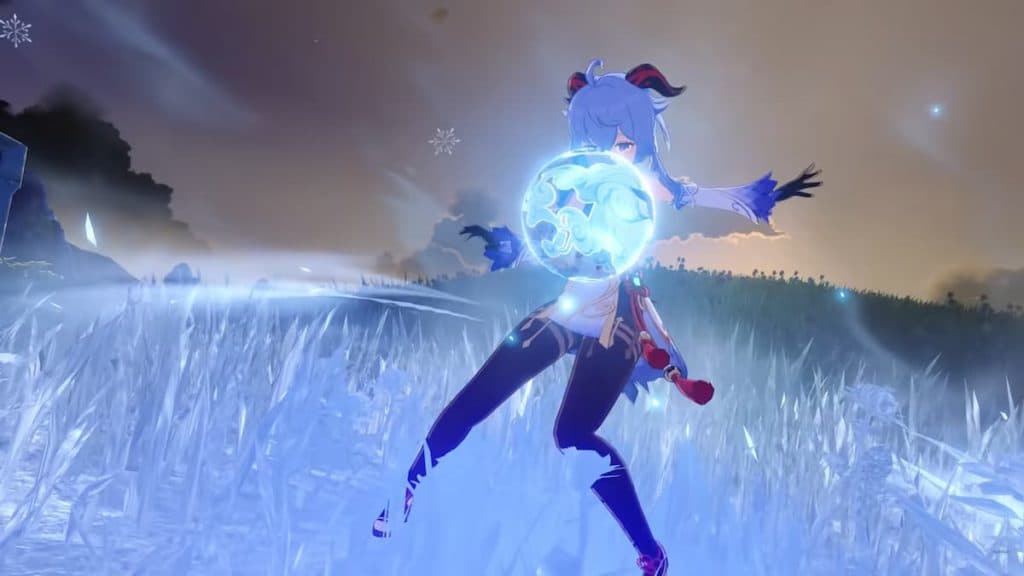 Ganyu is a five-star Cryo bow-user. Despite the fact that she attacks from a distance, she is still considered a DPS and benefits from weapons that increase her crit. Ganyu, like most other five-star characters, came out with her own five-star weapon.
Here is the best bow to use with Ganyu in Genshin Impact:
Amo's Bow: This bow focuses on increasing Ganyu's attack. In addition, her charged, and normal attacks are increased b 12 percent. Her arrows will also get an 8 percent damage buff for every .01 second they are in the air for up to a maximum of five stacks.
Luckily, the Amo's Bow is available as a standard weapon which makes it a bit easier to get. You can get it off the weapon banner or by pulling on the standard banner. Many players will also substitute in the Prototype Crescent if they don't have the Amo's Bow when playing as Ganyu.
Best Artifacts For Ganyu
Ganyu is a unique character due to how many different roles she can fill. You can run her as a DPS, for burst her burst, or even as a support unit. Ganyu's elemental burst makes a large AoE that constantly rains down Cryo damage on the field. This move is perfect for Cryo application and will cause tons of reactions to take place. Depending on what role you need, you can choose from a few different artifact sets for Ganyu.
Here is the best artifact set to use with Ganyu:
Blizzard Strayer: Ganyu will have a 15 percent increase in her Cryo damage. In addition, if she is fighting a character weak to Cryo she will do an extra 20 percent increase to her crit rate. If the opponent Ganyu is fighting is Frozen, her crit rate will be increased by another 20 percent.
Wanderer's Troupe: Ganyu receives an 80-point boost to her elemental master and deals 35 percent more damage when using her charged attacks.
If you are trying to use Ganyu for Cryo reactions, then Blizzard Strayer is the way to go. In fact, if you want a support build, you may even want to mix the two sets above.
Team Composition
There are quite a few team comps that Ganyu can lead as a DPS or support with her elemental burst. You should take a look at your current team to see if Ganyu can slot in easily, or look below to learn characters that she can be easily paired with.
Some characters Ganyu is being paired with are:
Mona
Kokomi
Fischl
Raiden Shogun
Ayato
Diona
Venti
Kazuha
Hu Tao
Shenhe
One of the most famous teams that you can run with Ganyu is called Morgana. This team consists of Ganyu, a Hydro applicator like Mona, Venti, or Kazuha, and another Cryo character like Shenhe or Diona. The point of the team is to keep enemies on the field permanently frozen. By having two of each elemental type, you can easily accomplish this when using Ganyu on your team.
On the flip side, Ganyu can help support characters like Hu Tao and Ayato. Everything just depends on which of these characters you have and how much you want to keep Ganyu on the field.
Farming List
Like any other character in the game, Ganyu won't hit big numbers unless you ascend her. To do this, you will need to gather the materials from Liyue and farm some enemies along the way. She will also need the Cryo gem, Shivada Jade.
Here is the list of specialty items that you need to ascend Ganyu to level 90.
168x Qingxin Flower
18x Whopperflower Nectar
30x Shimmering Nectar
36x Energy Nectar
46x Hoarfrost Core
Qingxin Flower can be found on the mountains around Liyue, but can be found in abundance near Jueyun Karst. Whooperflowers can be found in small groups all over Teyvat. To get the Hoarfrost Core, though, you will need to return to Mondstadt. Here you will need to fight the Cryo Regisvine, which can be found near Falcon Coast.
Talent Farming List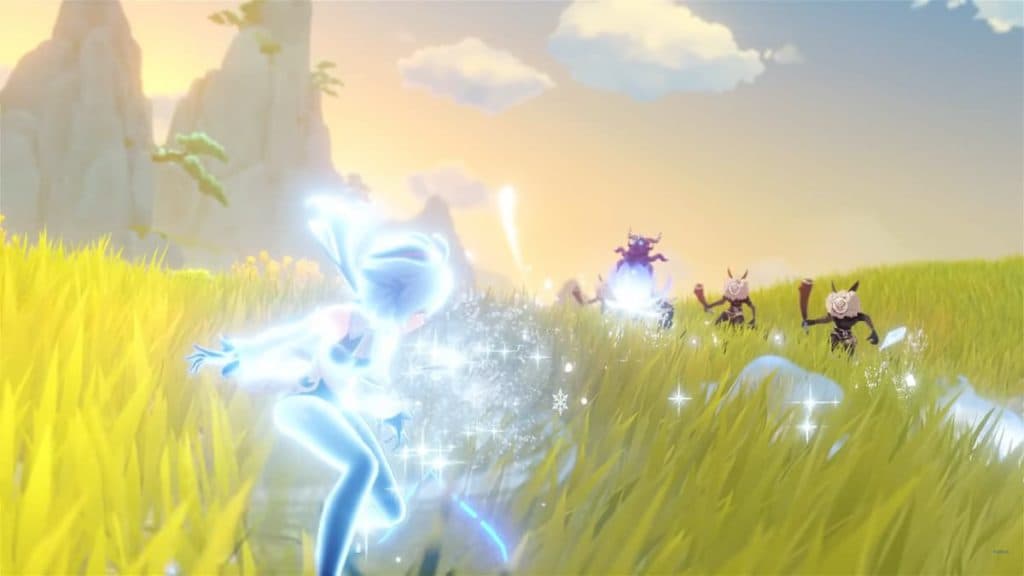 Finally, you will need to worry about increasing Ganyu's talents. Talents are leveled in order to do the damage each character does increase. You can increase the damage of Ganyu's normal and charged attacks, her elemental skill, and her elemental burst. To do this, though, you will need to farm quite a few items.
Here is the list of items you need to raise Ganyu's talents.
9x Teachings of Diligence
63x Guide to Diligence
114x Philosophies of Diligence
18x Whopperflower Nectar
66x Shimmering Nectar
93x Energy Nectar
18x Shadow of the Warrior
3x Crown of Insight
You can get the Diligence books from the Taishan Mansion Domain in Liyue on Tuesday, Friday, and Sunday. Shadow of the Warrior can be obtained from Childe's weekly boss fight. This boss fight will unlock after you have completed the Liyue story arc.
Finally, to completely finish leveling a talent you will need to crown it. To do this you will need to have Crowns of Insight. This is a rare item that can only be obtained through limited-time events and donating sigils in regions like Inazuma and Sumeru. You should heavily consider who you want to use your crowns on as they are in limited supply.
If you don't plan to keep a character on your team long-term, then you shouldn't waste your crowns on them.
Stay tuned to esports.gg for more Genshin Impact coverage.