Ember Sword developers Bright Star Studios have unveiled an incredible diorama to celebrate the felling of their playtest's hardest boss.
Ember Sword, an open-world MMORPG currently in development, has commemorated their most recent successful playtest in a unique way, commissioning a diorama of the defeat of their Ultra Deep dungeon's most challenging boss.
The diorama depicts a pair of adventurers felling Shuak, the mechanical boss monster that Ember Sword players faced at the bottom of the dangerous playtest dungeon. Constructed using clay, SPS foam, cardboard, and more materials than we can list, the hand-painted diorama stands approximately two feet tall and two feet wide.
It's always fantastic when the virtual worlds we explore invade the real world and manifest themselves physically, but nothing quite gets the neurons firing quite like a diorama. Perhaps it's the kid in us, but something about miniatures and models is ever so satisfying like nothing else.
The fearsome Shauk (Image via Bright Star Studios)
We especially love the molten lava in this build, rendered with resin and chromatic paint, which really gives it some incredible depth and brightness to it. The diorama was created in collaboration between Ember Sword developer Bright Star Studios, The Story Mob, and WAW CREATOR.
What is Ember Sword?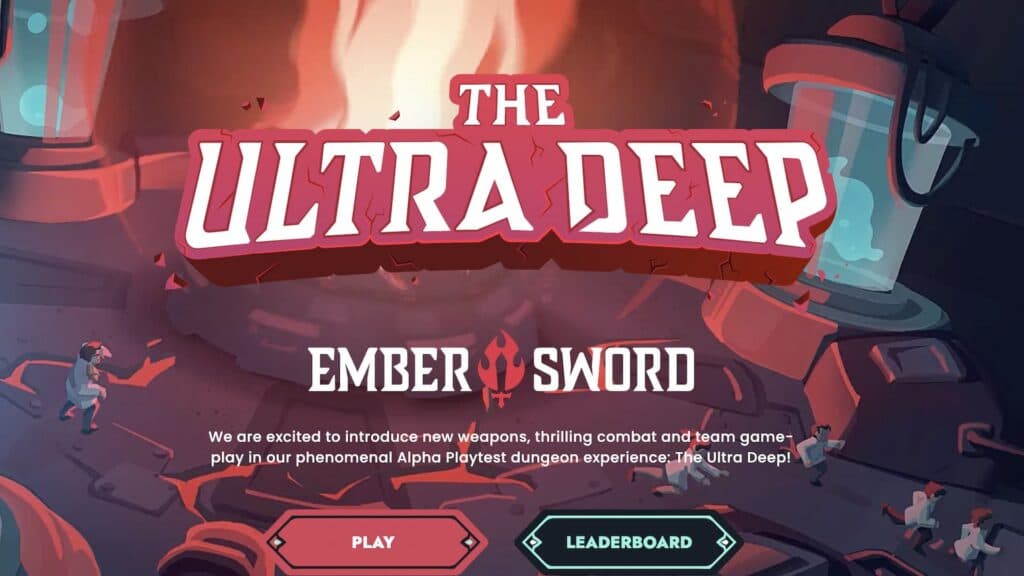 (Image via Bright Star Studios)
As mentioned, Ember Sword is an open-world MMORPG that recently concluded its latest playtest. During the playtest, over 42,000 players ventured into the Ultra Deep, a dangerous dungeon experience, and only a mere 1,300 managed to reach the end boss, Shauk. Just 460 teams managed to clear the dungeon and defeat Shauk—truly a hardcore experience.
To our eyes, Ember Sword reminds us of RuneScape or Ultima Online - classic MMOs catered to the MMO player looking for challenge and substance over hardware-testing graphics. Originally, Ember Sword was marketed as a Metaverse MMO, but that nomenclature is missing from more recent materials, suggesting a more conscious move towards a traditional MMO experience.
The Shuak diorama certainly fits with that theme. There's something very retro but wholesome about a game diorama. Game studios are increasingly turning to items of real-world substance to promote their games, with examples like FFXIV's incredible Ul'Dah diorama, or the life-sized Annie and Tibbers from League of Legends that sits in the Riot Games headquarters. These physical objects celebrate just how real games can be to those who play them.
---
Stick with esports.gg for more MMO and gaming news.