Struggling to find your server? Here's a quick guide on how to find and change your server in Diablo Immortal to play alongside your friends and warband members!
If you find yourself unable to invite your friend(s) to your party in Diablo Immortal, you've probably created characters on different Diablo Immortal server(s). Alternatively you be about to embark on an epic dungeon grind with your friends but you want to make sure you're all in the same place.
Whatever the reason, knowing which Diablo Immortal server you're on is very important. Especially because you can't move an existing character to a different server!
How to know my Diablo Immortal Server?
To find out what server you are on so your friends can join you:
Select Options in the top right menu (the 3 lines)
In the General Settings Tab, at the bottom is your Server name and your UID.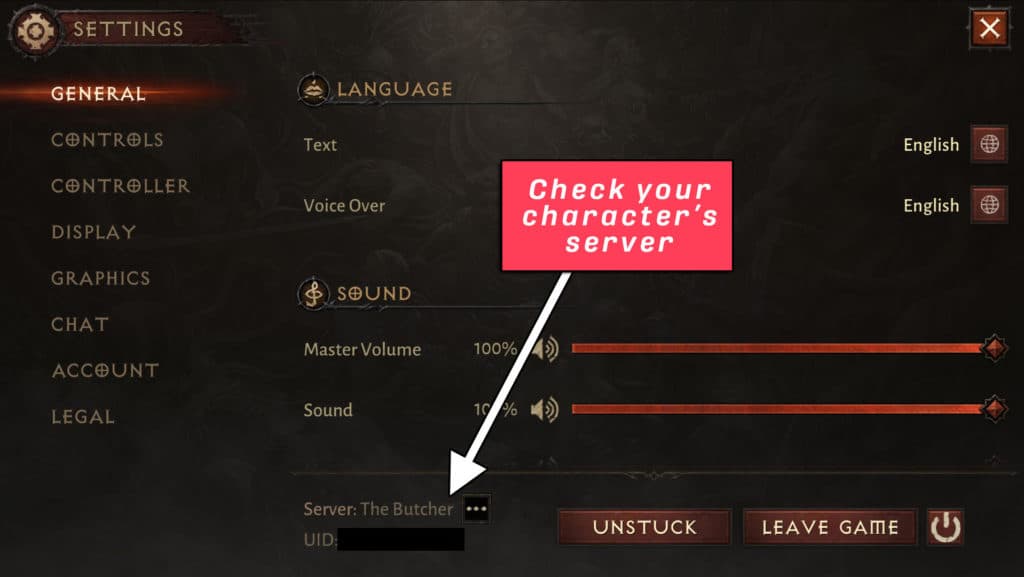 Servers are divided by region, and unfortunately you can not swap servers once your character is created. So first thing you should do BEFORE making your character is to choose your server and remember the name so you can ensure you and your friends are on the same one!
How to change my Diablo Immortal server?
Your choice of server needs to be made on the title screen of the game. After you load in under "DIablo Immortal" is your server. Click the arrow to see the other server options.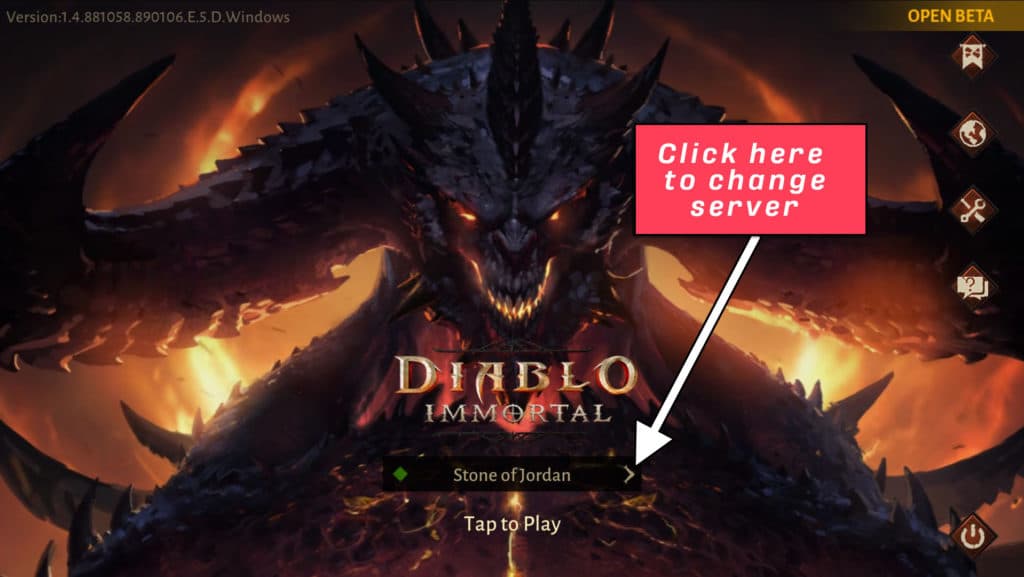 There are multiple regions and server names range from "The Butcher" to "Throne of Destruction", so just remember which server you pick so you and your friends can start in the same one!
Is Diablo Immortal cross-platform?
Yes, Diablo Immortal is cross-platform and is available for Android, iOS and Windows. Progress will be saved, so if you play on your Android phone on your way to work, that progress will be saved for your late night PC gaming session.
Does Diablo Immortal have a subscription fee?
No, Diablo Immortal does not have a subscription fee and is free-to-play. If you wish to level up your character quickly however, there are a lot of microtransaction options, including a Diablo Immortal BattlePass.
When can I access multiplayer?
Once you have completed the tutorial you will be able to see other players currently in your area. You can also invite them to your party or add them as friends.
Be aware that multiplayer is only unlocked AFTER you complete the tutorial mission. The tutorial mission takes roughly 15-20 minutes to complete.
Once you have completed tutorial mission you will be able to see other players on your server!
Can I have characters on different servers?
Yes, in Diablo Immortal you can have multiple characters on different servers. This is very handy if you plan to play with different groups of friends.
Where can I download Diablo Immortal?
You can download Diablo Immortal from Google Play, App Store or the official website depending on what platform you are on.