Fortnite Ice Wall Mythic ability: How to find and use
This new ability will have your enemies sliding their way to the lobby!
Fortnite patch v26.10 introduced a new Mythic ability directly from the My Hero Academia universe. To celebrate the second iteration of this crossover, Epic Games brought back the previous Fortnite x MHA Mythics to complement the new Ice Wall ability.
Here's everything you need to know about the Ice Wall, including where to find and how to use it.
Where can I find the Ice Wall ability in Fortnite?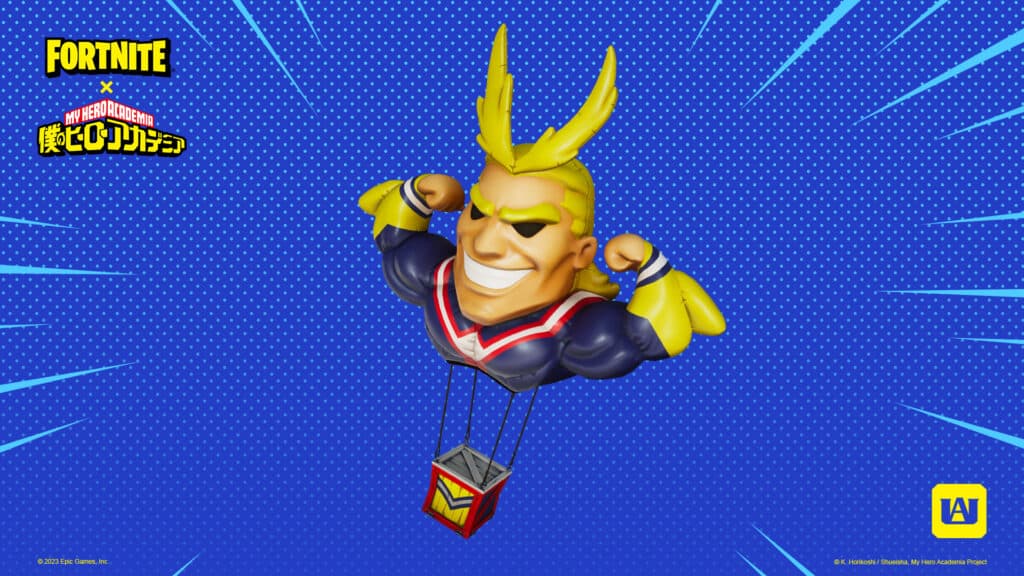 The All Might Supply Drop via Epic Games
The Fortnite Ice Wall ability is readily available and should not be too challenging to locate. While you can certainly grab it from the All Might Supply Drops, the Ice Wall can also be found on the ground, in regular Chests and Rare Chests.
These are your best options unless you can eliminate an opponent and take it from them. Now that you know where to find the Ice Wall in Fortnite, we will cover what it does.
How does the new My Hero Academia Mythic work?
Ice Wall Mythic via Epic Games
The Ice Wall is one of Shoto Todoroki's abilities, also called "Quirks" in the source material. From a Fortnite perspective, you can use the Ice Wall as an offensive and defensive tool.
On offense, the Ice Wall afflicts your opponent with icy feet, forcing them to slide all over. You can then follow that up with an attack on your enemy or retreat and heal yourself to full HP and Shield.
As a defensive tool, the Ice Wall surrounds you and your teammates with a pool of Health. This aspect protects you from the enemy, and it won't melt until the Ice Wall's Health drains completely.
Per Epic's blog post, the Ice Wall ability in Fortnite will stick around until the end of Chapter 4 Season 4, so there's plenty of time to try it out.