The best Fortnite gifts for boys! Whether it's for a birthday, Christmas or just as as a reward for being awesome. We got you.
Help excite your child with the newest and most popular Fortnite gear and toys on the market! For the past few years, Fortnite has swept the gaming industry. More and more kids are finding themselves falling in love with this Battle Royale game every day. The game is especially popular with boys, so we've put together our list for the best Fortnite gifts for boys.
Now, only playing the game is not enough these days. You have to be able to represent the coolest Fortnite gear and have the most popular Fortnite toys. This is a must for a lot of kids these days.
Still a little confused on what exactly the best Fortnite gifts for boys are? Look no further, this is the article for you.
Disclaimer: Esports.gg may earn a small commission for our endorsement, recommendation, testimonial, or link to any products or services from this website.
8. Phone Case
Let's face it, everyone has a phone nowadays, even the kids. Growing up for me, I never really saw someone walking around with a cell phone until I was in high school or college. With all the new technology that we have, it seems that cell phones are becoming more and more popular amongst the younger generation.
But, with a phone, also comes a way to express yourself. This directly correlates with Fortnite phone cases. There are quite a few different designs out there. Amazon per se has an unlimited amount of options.
If your child has a cell phone and loves Fortnite, then a Fortnite phone case is a must-have for them.
7. Loot Drop Box Case
Are you tired of your child's gaming gear lying around everywhere? Are you done stepping on controllers laying on the middle of the floor? Then the Fortnite Loot DropBox is exactly the gift you are looking for.
The Loot DropBox is a hefty storage bin, with the cosmetics of an actual dropbox found within the game. This accessory will not only allow you to keep a clean living room but also allow your kids to show off their sweet Fortnite merch.
6. 3D Optical Lamp
It's time to spice up your child's gaming room. Every one loves having some cool lights. It is hard to explain, but it just gets you in that "gaming" mood. The 3D Fortnite Optical Lamp is the perfect way to help your child get in the zone.
3D Optical Lamp is a company that offers an array of lamps that will light up your child's gaming arena. Not only are they cool, but they are also quite cheap, giving you the perfect gift to give to your son or daughter.
5. Fortnite Backpack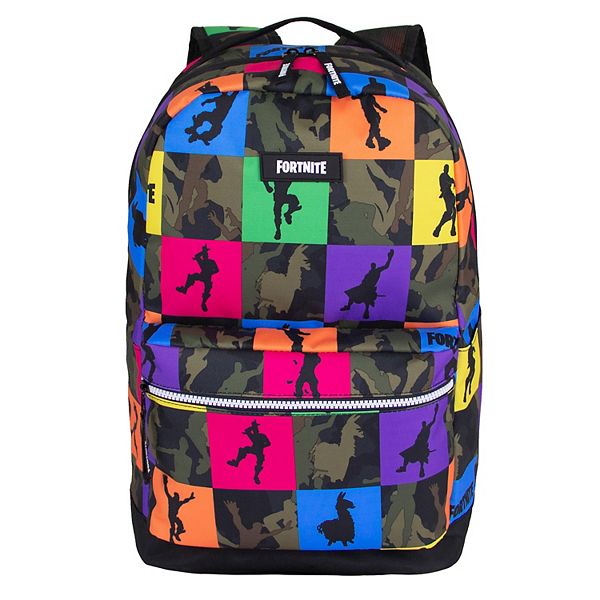 One of the most important parts of being a parent is allowing your child to express themselves freely. Giving your child that outlet is something that is extremely important for them. So how exactly do you do this if your kid loves Fortnite? You get them a Fortnite Backpack.
Stores such as Amazon and Kohls have a variety of different Fortnite Backpacks, allowing your child to have the newest and coolest Fortnite backpack on the market. We all know that backpacks are one of the most common accessories amongst kids, so why not get them one that they will love to show off?
4. Legendary Series Action Figure
Whether your child is a collector or just loves to play with some action figures, the Fortnite Legendary Series Action Figures are for you.
With over 10 figures in the series, and more and more coming out, this is the gift that will truly excite your child. Everyone loves being able to collect them all, and for a price of only $19.99, it would be ludicrous to suggest not to buy one of these.
There are so many to choose from, making this the perfect gift.
3. Fortnite NERF Gun
What makes a better gift than something that will get your kids active? The Fortnite AR-L Elite Dart Blaster is exactly the gift your child needs. It looks like the icon SCAR gun from Fortnite and is also motorised allowing them to fire a flurry of shots.
The adrenaline rush of being able to run around, jump in between hiding spots, and possibly win a NERF battle is something that still excites me as an adult. There is no better feeling than having fun while being active with your friends. The Fortnite NERF Gun is precisely the toy that offers these memorable moments.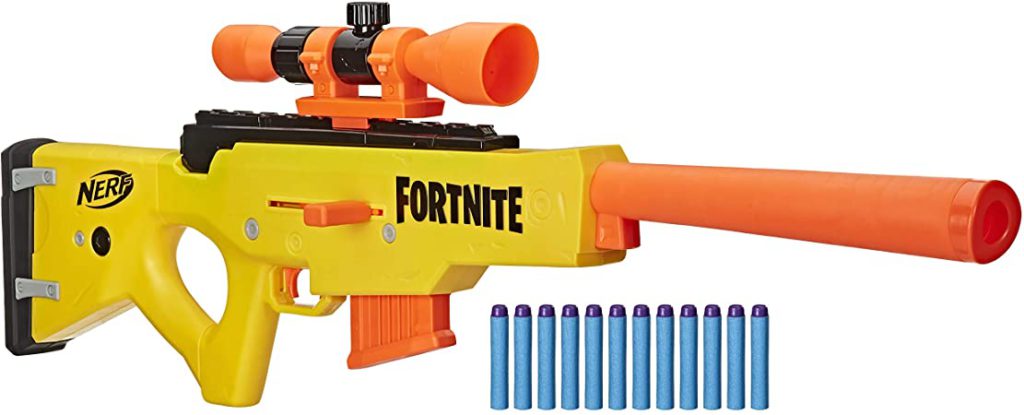 If you want them to practise their aim, perhaps buy them a few targets to shoot in the backyard, then the Nerf Fortnite Bolt Action Sniper rifle is a great choice. We actually used it for an activation event we ran at the Esports Awards in 2021. A heavy favourite in our list of best Fortnite gifts for boys.
2. Hoodie/T-Shirts
Lets take a look back at my earlier recommendation talking about allowing your child to express themselves. Yes, a backpack is great, but what better way to show that you love Fortnite than a Fortnite Hoodie or T-Shirt?
Clothing is a great way to convey your passions and hobbies, and if your boy is a big Fortnite fan, then any sort of Fortnite clothing is going to be fashionable for their taste.
1. Fortnite V-Bucks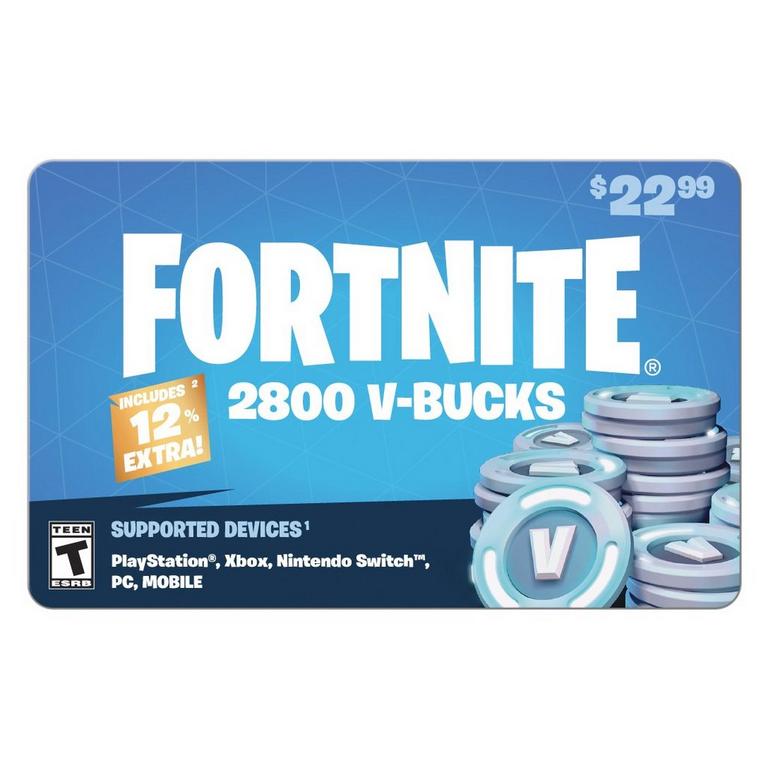 Coming from an avid Fortnite gamer, Fortnite V-Bucks are a must-have. V-Bucks are an in-game currency that allows your favorite Fortnite gamer to purchase all the new and popular skins via Epic Games. It may seem crazy but out of all our best Fortnite gifts for boys, V-Bucks is just a massive win in the eyes of a Fortnite fan. Let them deck their character out with the latest swag. They'll love you for it, trust us.
There are multiple different options for V-Bucks cards, giving you a variety of choices. You can choose to purchase a card with a smaller amount, or if you are looking to go big, you can find cards that are worth $100 in V-Bucks. The more V-Bucks, the more rare items you can buy.
The best part about V-Bucks is that they are everywhere. You can find them at Gamestop, Wal-Mart, Target, and pretty much all major retail stores, giving you easy access to your child's favorite gift. All you have to do is follow the directions on the back of the card, and before you know it, your child will be calling you the greatest parent in the world.
Regardless of what you choose to get your Fortnite gamer, all of these gifts are the perfect way to excite them. Fortnite is here to stay, so keep your child on top of the latest and greatest Fortnite toys and gear!
Disclaimer: Esports.gg may earn a small commission for our endorsement, recommendation, testimonial, or link to any products or services from this website.