The Herald is the newest boss character in Fortnite Chapter 3 Season 4. Here is how you can defeat her to earn the Mythic Burst Rifle.
Fortnite Chapter 3 Season 4 is off and running following a brief downtime late last night into early this morning. Epic Games once again delivered a Fortnite experience filled with new mechanics, weapons, characters, and much more. While "Chrome" is the centralized theme, a new boss non-player character (NPC) has appeared on the island. Her name is "The Herald," and she follows a similar formula to other Fortnite NPCs like Darth Vader from the past.
Those who locate and eliminate The Herald will receive some loot in return, including the Mythic Burst Rifle, so it's worth understanding where you can find this character as you jump into Fortnite Chapter 3 Season 4. Here's everything you need to know about The Herald in the newest season.
Where to find The Herald in Fortnite Season 4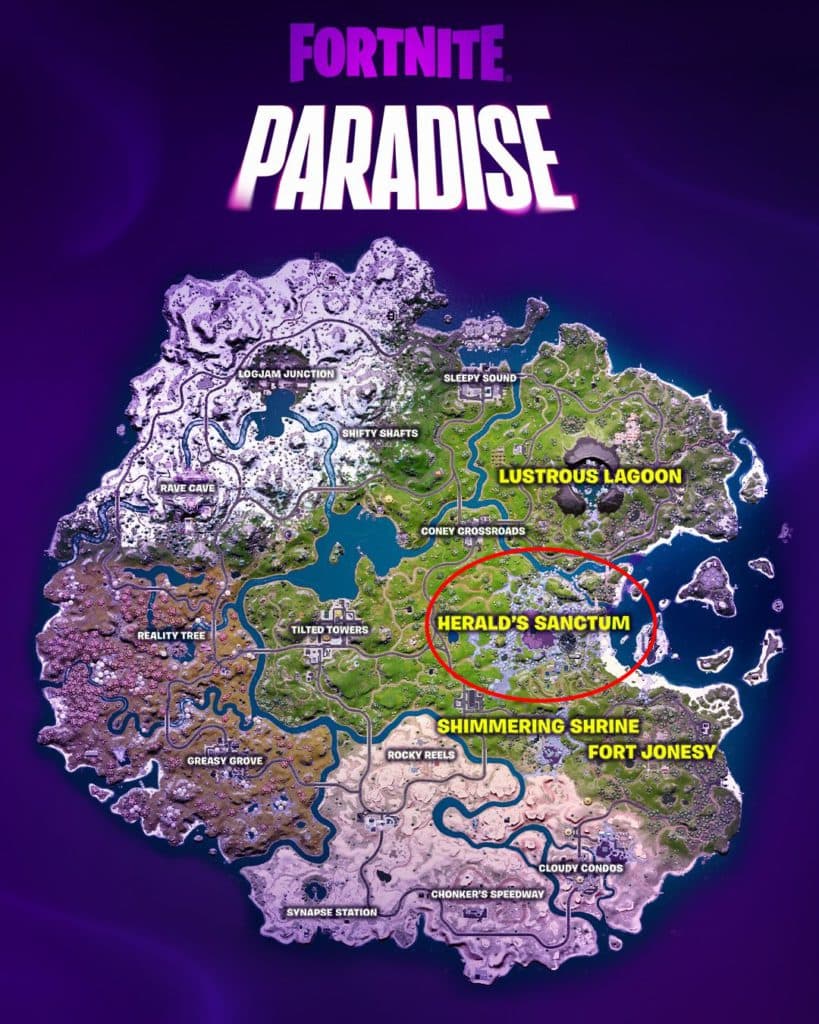 Herald's Sanctum
Unsurprisingly, you can locate The Herald boss character in Fortnite at Herald's Sanctum. This point of interest (POI) stands in place as the one previously known as Sanctuary, and The Herald has effectively replaced The Foundation. However, unlike The Foundation, The Herald will attack even if you do not provoke her. As a result, these tips and tricks are worth considering before dropping into Herald's Sanctum.
How to defeat The Herald and claim her Mythic EvoChrome Burst Rifle
The Herald Boss in Fortnite
Attempting to eliminate The Herald in Fortnite can be tricky due to the AI's unpredictability. Like Darth Vader last season, these boss characters occasionally catch you off guard and deal more damage than anticipated. Your strategy will vary depending on whether you are playing Zero Build or traditional Battle Royale mode.
The Herald spawns in the throne room, but she is not alone. She deploys two chrome Wolves to protect her as she retreats into a shield. You must damage or eliminate the Wolves to bring The Herald out of her shield. Then, you can start damaging the boss.
She spawns with 600 shield and health, meaning you'll need precise shots and a strategy to take her down. Moreover, it's worth mentioning that The Herald can also teleport, so you might want to prepare yourself for that as you enter the new Fortnite location.
The Herald preparing to attack
For Zero Build, you'll need to utilize angles, high-damage weapons such as Shotguns, and rapid-fire weapons. Traditional Fortnite Battle Royale players can use walls and ramps to limit The Herald's potential damage output. Regardless, the key is first to eliminate the Wolves and then focus fire on The Herald. Finally, she will drop the Mythic Burst Rifle after taking her down.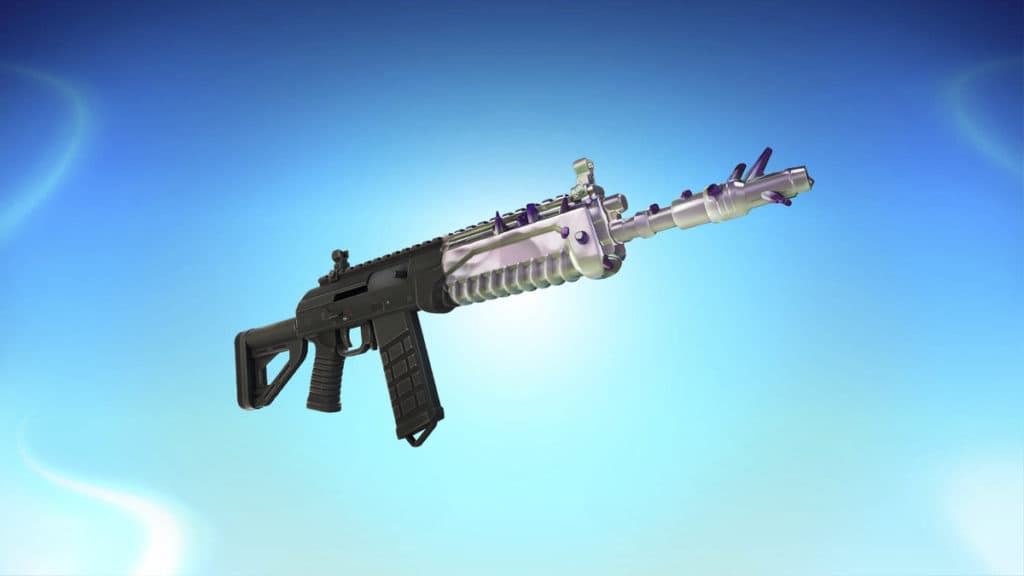 EvoChrome Burst Assault Rifle
Here are the stats for The Herald's Mythic Burst Assault Rifle:
Damage Per Second (DPS): 198.95
Damage: 23
Magazine Size: 28
Fire Rate: 8.65
Reload Time: 2.9s
Critical Hit Damage: 1.5x
The weapon also possesses first-shot accuracy, which rewards those with precise aim.