The original Loot Lake house from Chapter 1 has returned in Fortnite Chapter 3 Season 4. Here is how you can visit the iconic structure.
Fortnite Chapter 3 Season 4, dubbed "Paradise," has given the game a chrome makeover. It's merely one of many new features. While Epic Games has worked diligently to move Fortnite into the future, the developers have not forgotten its roots. Epic consistently pays homage to earlier seasons; Greasy Grove came back in Chapter 3, as did the fan-favorite Tilted Towers. This morning, fans learned that Fortnite Chapter 3 Season 4 marked the return of the original Loot Lake house – a location many long-time fans remember fondly.
Today, we'll explain where you can find the original Loot Lake in Season 4, so you can also visit the legendary point of interest (POI) in modern Fortnite.
Where to find Loot Lake in Fortnite Chapter 3 Season 4
Loot Lake location in Chapter 3 Season 4
To find Loot Lake this season, head to the area east of Rave Cave and west of Coney Crossroads. The site named Loot Landing last season now possesses a house that "OG" Fortnite fans should recognize. It's the original Loot Lake house from Chapter 1. The island it sits on has changed since the start of Chapter 3, so many of the elements remain.
In any case, that is unquestionably the Loot Lake house that lives in the memories of Fortnite fans. After landing here a couple of times, we found between four and six chests. While perhaps not the ideal drop spot, it's worth dropping here to reminisce about Fortnite's infancy before it became one of the most popular games of all time.
A brief walk through the iconic POI's history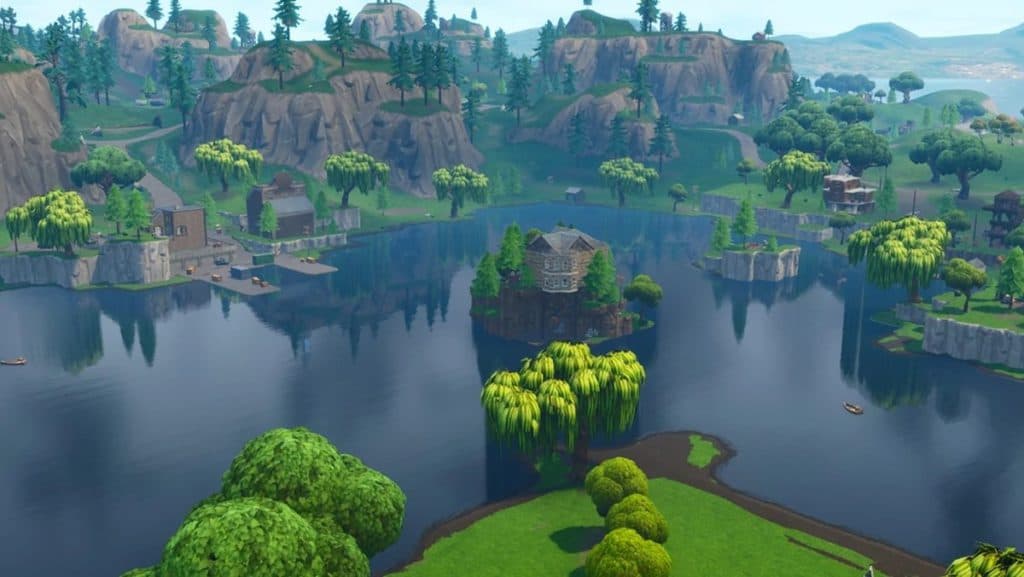 Loot Lake in Fortnite Chapter 1
Next to Tilted Towers and Greasy Grove, there may not exist a more iconic drop spot than Loot Lake. In Chapter 1, this POI sat on an expansive body of water and became a popular place to land. Over the years, Loot Lake became a crucial storyline element in Fortnite Battle Royale's lore. In Chapter 1 Season 4, a piece of the Meteor landed in Loot Lake. Later, in Season 5, The Meteor – now a portion of the infamous Cube – sank into the Loot Lake and changed the water surrounding the POI.
Four seasons later, Loot Lake became a power source and housed the Zero Point in Fortnite. The location then played a significant role in the Chapter 1 "The End" event, where another Meteor impacted the Zero Point at Loot Lake, causing the Fortnite black hole. Loot Lake sat out all Fortnite Chapter 2 but returned in Chapter 3 Season 1.
Who knows what could be next for Loot Lake? Interestingly, Epic Games brought it back in Fortnite Chapter 3, and it seems to be trending toward taking its original form.