Fortnite Chapter 4, Season 4 leaks, what to expect and more
Excited for Fortnite's upcoming season? Here are some popular leaks and what to expect with Fortnite Chapter 4, Season 4.
Fortnite's Chapter 4, Season 4 is right around the corner. Gamers are waiting in anticipation for the new season, and much speculation has hit the internet. Whether it's leaks, wishes or just what some people expect, Season 4 is preparing to be an exciting adventure for Fortnite fans.
Here are some popular Fortnite Chapter 4, Season 4 leaks, what to expect and more.
Fortnite Season 4 leaks and more
As of now, little is known about the upcoming Fortnite season, other than it releases on August 25. Even leakers seem to have very little information on what to expect. Still, the game's ongoing storyline has hinted at the game's future.
Apparatus Stage in the Sky
The new Apparatus Stage in the Sky is being displayed at the end of a long purple beam that is currently shooting from the Jungle Biome. Although there is no known reason for this, it is suspected that this will lead into Chapter 4, Season 4.
A photo was posted by Fortnite which shows a hooded figure staring up at the Apparatus Stage in the sky, hinting at the fact that the stars will play a major component in the next season.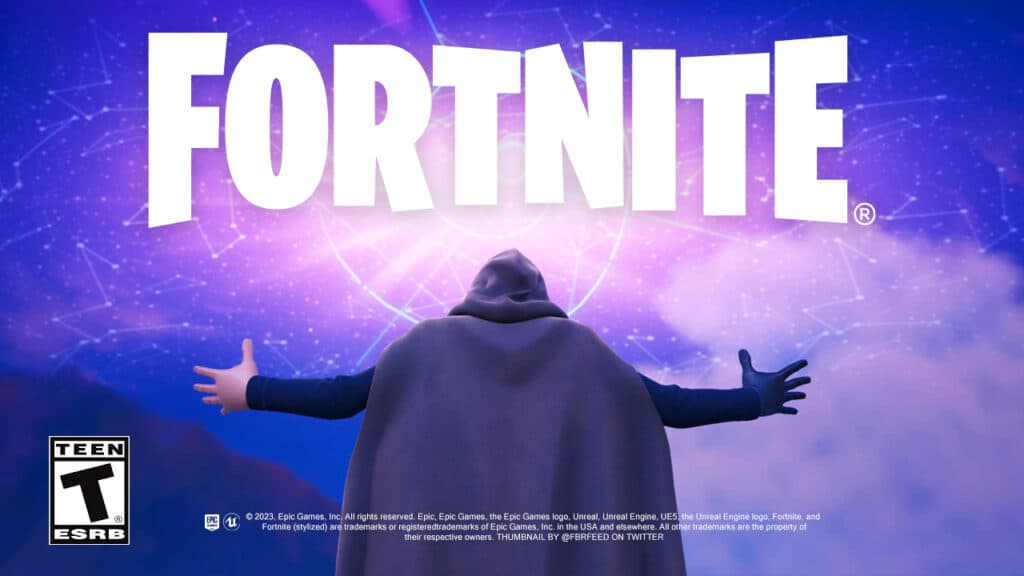 Fortnite Chapter 4, Season 4 leaks (Image via Epic Games)
Another possible leak is the skin posted below but is still yet to be confirmed by other leakers. The skin is said to be apart of the upcoming Battle Pass.
As of now, it seems that the new season is leading toward some sort of lunar/space-style theme.
What is your Season 4 wishlist?
Every season of Fortnite has a new set of weapons and items while also bringing back some classic ones. Which item do you hope to see return to Fortnite during Chapter 4, Season 4?
Popular Fortnite Weapons that could return:
Pump Shotgun
Tactical Shotgun
Charge Shotgun
Assault Rifle
Heavy Sniper
Bolt-Action Sniper
Tactical Assault Rifle
Maven Shotgun
Machine Gun Pistol
Burst Assault Rifle
Popular Fortnite Items that could return:
Launch Pads
Jump Pads
Shockwaves
Traps
There are still quite a bit more weapons and items that could return to Fortnite. We could also we see a few new items make their way into the game. With Fortnite, anything is possible.
Could the infamous Drum Gun return?
For fans of Chapter 2, Season 2, you will be excited to know that a leak promoting the return of the Mythic Drum Gun has surfaced. This weapon absolutely shredded through opponents, and would be a joy to have back in the game.
Fortnite also shared the blueprints below. It almost seems as if it is some sort of heist-like season, revolving around finding a way to break into the vaults.
Will Midas and his gang return? Or will a new crew take over the island?