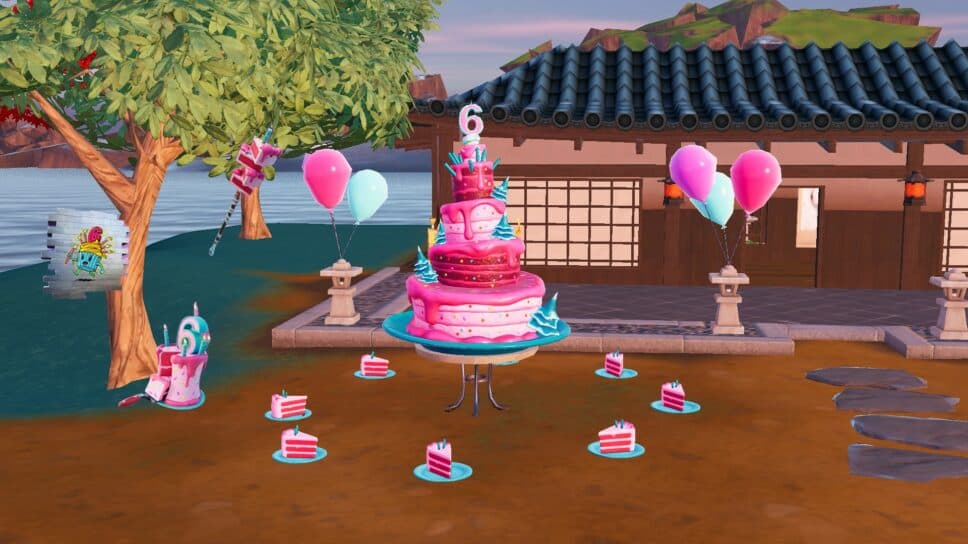 Fortnite Birthday 2023: How to complete all Quests
Fortnite's sixth birthday is here, and Epic has once again decided to allow players to celebrate with Quests and rewards!
Fortnite celebrates its sixth Birthday this week, having been released on September 26, 2017. As usual with each year, Epic Games has launched a brief birthday event where players can complete Fortnite Quests to unlock exclusive rewards. These rewards will never be available again after the next six days.
This guide explains how to complete each Fortnite Birthday Quest to gain XP and cosmetic items.
Fortnite Birthday 2023: All rewards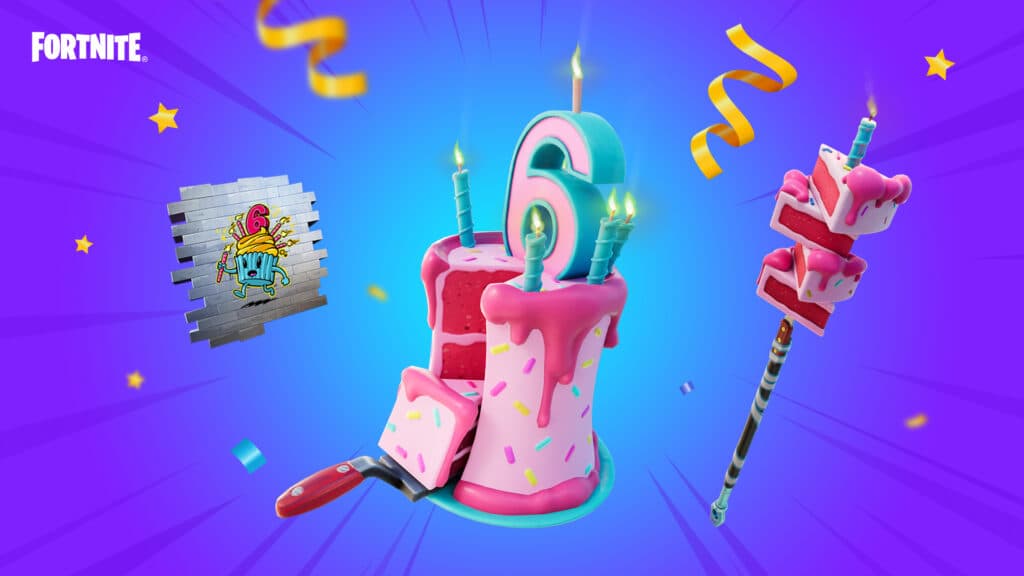 Complete 1 Fortnite Birthday Quest - Unlocks the Pickaxe
Complete 3 Fortnite Birthday Quests - Unlocks the Spray
Complete 5 Fortnite Birthday Quests - Unlocks the Back Bling
Wish the bus driver a happy birthday 0/1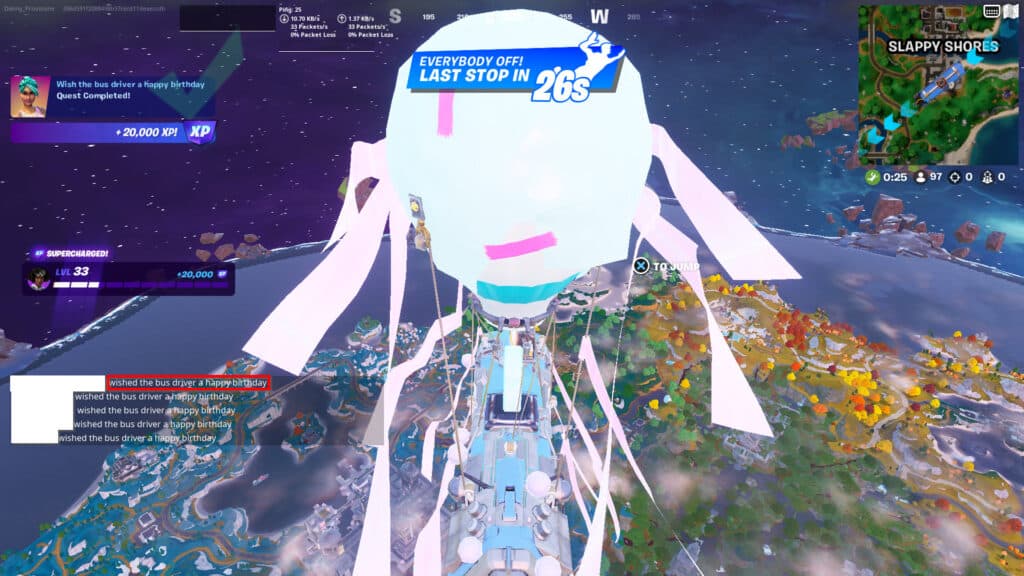 The first of the Fortnite Birthday Quests is the easiest, requiring you to press a single button while on the Battle Bus. When a match begins, click the correct key, which usually thanks the bus driver. It's down on the d-pad for controller players.
For this event, you instead wish the bus driver a happy birthday. You are on to the next one once you have pressed the correct key.
Dance with characters in different matches 0/2
Fortnite Birthday Quests continue with number two, which requires you to find non-player characters (NPCs) to dance alongside. Any NPC will work for this challenge.
You must land near one of the various NPCs and emote with them. After doing this in two separate matches, you can move on to the next Fortnite Birthday Quest.
Collect Birthday Presents 0/3
Birthday presents are back for Fortnite's 6th Birthday. You can throw these presents on the ground and reveal a weapon, ammo, and healing items.
You must locate and add three presents to your inventory for this challenge. You can complete this in different matches and proceed to the next challenge.
Land during Fortnite's 6th Birthday 0/4
This one is perhaps the second-easiest of all Fortnite Birthday Quests, requiring you to load into four matches during Fortnite's 6th Birthday and land on the ground. Any game mode will do for this one, and you will earn 20K XP for completing it.
Consume Birthday Cake 0/5
What even is a birthday without cake? Fortnite is not exempt from this idea, and players can treat themselves with a piece or two while in-game to restore health and shield.
All points of interest (POIs) have large displays of birthday cakes. You must find five separate pieces and consume them to complete this challenge.
Use Balloons 0/6
Balloons are another mainstay during the Fortnite birthday events and Quests. These can be found in regular Chests or on the ground. To complete the challenge, you must deploy six Balloons. Your best bet is to deploy three, remove them, and then deploy three more.
Play matches 0/6
To complete this challenge, you are required to play six matches during Fortnite's 6th Birthday. You do not have to finish them, but reach the Battle Bus six times and move on to the next one.
Down opponents 0/6
The last of the Fortnite Birthday Quests on the list tasks players with downing three opponents. This one can be challenging in Battle Royale or Zero Build, so the best option is Team Rumble, where you can respawn and earn easy eliminations.