Fortnite asking for birthday: Here's why
Fortnite has began asking players for birthdays when launching the game. Here is why and what it means for you.
Fortnite has unexpectedly started asking players to input their birthdays upon opening the game. You may have come across this screen on a console, mobile, or PC. It might seem random, but Epic Games released an entire blog post explaining why Fortnite asks for your birthday.
Here is everything you need to know about the game's new "Cabined" accounts.
Date of birth screen - why is Fortnite asking for my birthday?
According to a recent blog post, Epic began rolling out "cabined" accounts on December 7, aiming to provide a "tailored experience that is safe and inclusive for younger players while maintaining access to the gameplay you love in Fortnite."
As a result, Fortnite players should have stumbled across a one-time screen asking them to input their date of birth, including the month, day, and year. If you are 13 and older, no further consideration is required, considering you an appropriate age to play Fortnite. However, those under 13 have a few more steps to follow with Fortnite's cabined account system.
What do cabined accounts mean for younger players?
Players under 13 must provide a parent or guardian's email to begin a "parental consent process." Cabined accounts allow full access to Fortnite but with parental controls enabled. A parent or guardian can customize the settings in your account. After parent controls are in place, your account will respect those settings and will no longer be a cabined account.
Below, you will find a list of features disabled with cabined accounts:
Communicating with other players using voice chat or free text chat
Purchasing items with money
Downloading games that are not owned by Epic
Recommendations based on past activity
Email marketing or push notifications
Trades in Rocket League
Sign in with Epic, including linking accounts to certain external services, such as social media websites or video streaming applications
Custom display names
SMS-based two-factor authentication
Here are some settings that will automatically change if you are under the age of 18 and have not disclosed your age beforehand:
Chat defaults to "Nobody"
Your profile details default to hidden
Parties default to "Invite Only"
Personalized recommendations will be turned off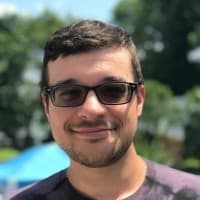 Matthew "MJP" Pryor
Matt "MJP" Pryor began following esports in 2008 when Halo 3 was on top of the world. He is now a Fortnite fanatic who has watched the game's casual and competitive development since the 2019 Fortnite World Cup. Matt plays the game often while reporting on everything from skin collaborations to tournaments and everything in between.