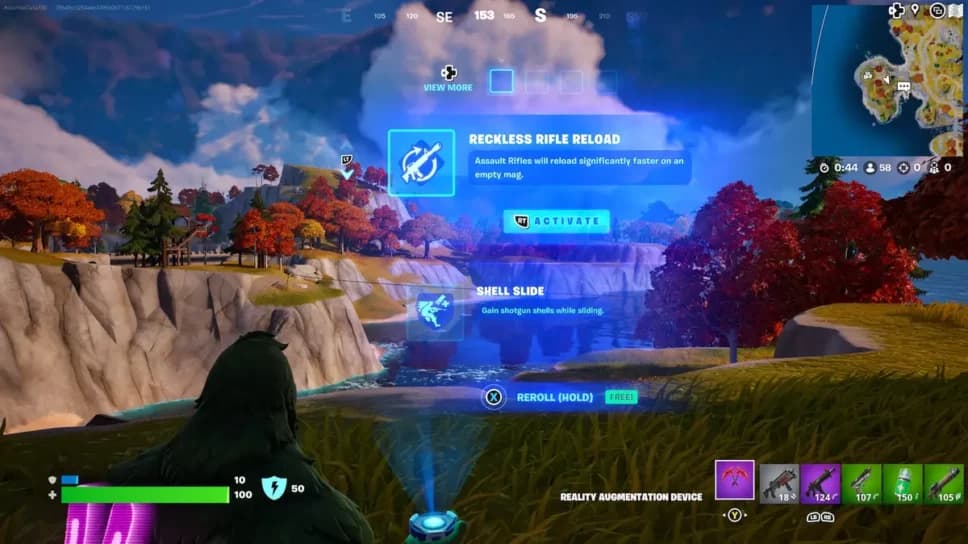 Every new Augment in Fortnite Season 4
Here is a list of every new Augment in Fortnite Chapter 4, Season 4.
Augments are still a large part of Fortnite in Chapter 4, Season 4, which means players are learning the new perks so they can adjust their gameplay to them. So what exactly are all the new perks in Fortnite Season 4?
Fortnite adds brand-new Augments to Season 4
Augments are a great way to help level up your gameplay. Each player gets to choose four Augments every game. The set of perks are given to you randomly, so you do not get to choose just whichever augment you want.
So what are the new Augments in Fortnite's new season? Don't worry. We made a list for you.
On the Go Bag
The "On the Go Bag" Augment gives players an item that would be in a Heist bag every single time they open a container while looting.
Sniper Striker
Every time you damage an opponent with a sniper, you gain siphon.
Ammo Drop
The "Ammo Drop" Augment drops players ammo when chosen, and also makes enemies drop extra ammo when eliminated.
First Shotgun
Shotguns deal increased damage on their first shot in a magazine.
Pistol Salvo
Pistols will have a reduced fire rate but will do quite a bit more damage to opponents.
Fast Fisher
The "Fast Fisher" Augment lets players swim faster AND automatically loots a fishing spot when you swim through it.
Every Augment returning
Here is a list of every Augment returning in Fortnite Chapter 4, Season 4:
Light Fingers
First Assault
Supercharged
Steady Hands
SMG Sign Off
Keymaster
More Parkour
Rarity Check
Sprint Lines
Medium Ammo Acquired
Mud Warrior
Scope Salvo
Fortnite Augments in Season 4 (Image via Epic Games)
Which Augment is going to become your go-to in Fortnite's new season?