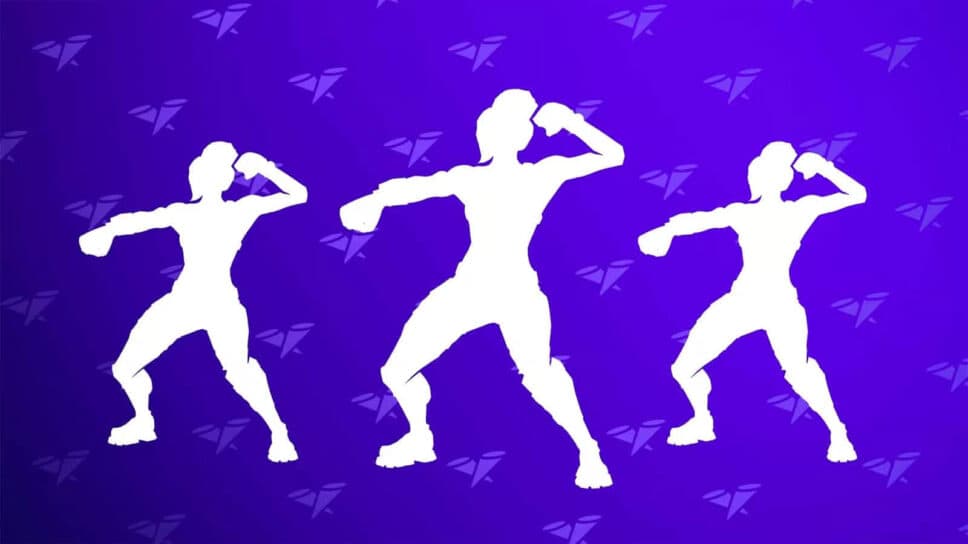 Every Icon Series emote in Fortnite
Do you know EVERY Icon Series Emote in Fortnite?
The Icon Series skins have been around in Fortnite for quite some time, back when Ninja first got his own skin within the game. Alongside all the fashionable outfits in the game, there have also been a few iconic emotes.
Fortnite Icon Series Emotes: A list of every famous dance
The Fortnite Icon Series emotes are fun dances that go on brand with whatever Icon Series skin they release with. Every Icon Series skin is modeled after a real person and every emote is something they have done in real life, usually a move they are known for.
Pokimane has her own famous dance, and Ninja has the pon-pon, a classic move he used to do on stream. Many of these emotes will also be modeled after famous TikTok dances.
Every Icon Series emote in Fortnite:
Ask me
Beast Blastin'
Bim Bam Boom
Blinding Lights
Board Flair
Bounce Berry
Bounce Wit' It
Boy's a Liar
Bring it Around
Build Up
Business Up Front
Bust a Move
Chicken Wing It
Controller Crew
Copines
CrazyBoy
Crossbounce
Dance Monkey
Dirtbike Challenge
Don't Start Now
Dynamic Shuffle
Everybody Loves Me
Fast Feet
Feel the Flow
Fishin'
Forget Me Not
Freedom Wheels
Frolic
Gangnam Style
Fet Flakey
Get Gone
Get Griddy
Gloss
Go Mufasa
Gunslinger Smokeshow
Hang Loose Celebration
Head Banger
Heart of a King
Hey Now!
Hey Now! For NPCs
Hit It
How Sweet!
I Like to Move It
I'm diamond
In Da Party
It's a Vibe
It's Dynamite!
Jabba Switchway
Jiggle Jiggle
Jump Around
Just Keep Breathin'
Keep It Mello
Koi Dance
Last Forever
Lazer Blast
Lazer Flex
Leave the Door Open
Leilt Elomr
Lil' Diplodoculus
Lil' Floaticorn
Lunar Party
Lunch Break
Made You Look
Marsh Walk
Master of Puppets
Maximum Bounce
Ma-Ya-Hi
Miracle Trickshot
Monster Mash
My World
Never Gonna
Ninja Style
Onda Onda
Out West
Pele's Air Punch
Point & Shoot
Poki
Pull Up
Pump Me Up
Pump up the Jam
PWR Punch
Rage
Roller Vibes
Rollie
Rushin' Around
Savage
Say So
Serve Stance
Shake & Slash
Shake & Split
Shhh.
Shout!
Showtime
Side Shuffle
Slalom Style
Slide Stride
Smeeze
Snare Solo
Socks
Squash and Stretch
Stay Afloat
Steady
Stuck
Survivorsault
Sway
Sweet Victory
Sypher's Strut
The Airplane
The Dance LAROI
The Dip
The Flow
The Macarena
The Pollo Dance
The Quick Style
The Renegade
The Silencer
Three Wise Monkeys
Tootsee
Toosie Slide
Triumphant
Tunak Tunak Tun
Wake Up
Wanna See Me
Warm-Up
Without You
How many Icon Series emotes are there?
There are currently 125 Icon Series emotes in Fortnite.
Which one is your favorite?
Stay tuned to esports.gg for more Fortnite and esports news.