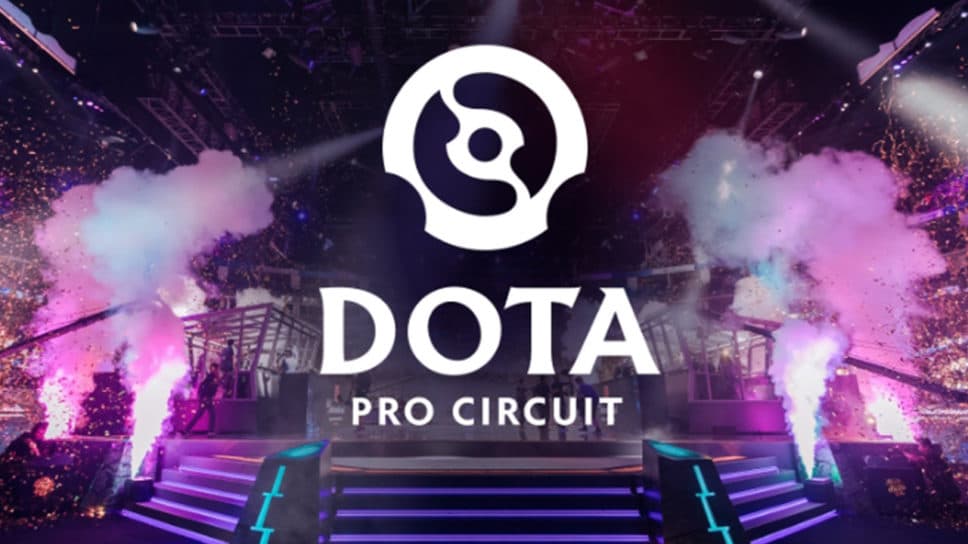 DPC format in need of repairs but how can we fix it?
Infinite tiebreakers and disbanding teams, the DPC format needs some work. Guest writer Christian Decker takes a look at what can be done to fix Valve's Dota 2 Pro Circuit.
The first season of the 2021 DPC tournament is just about over and we'll soon be jumping into the first major tournament of the year, the Singapore Major. After six weeks of Dota 2 we reflect on the issues the community has with the DPC format, and what can be done moving forward.
The Idea behind the DPC Format
The entire league is played in about 6 weeks, with slight variations for each region. Valve's idea was most likely to try to spread out matches over a long period so that people would have a chance to watch as much as possible.
With different regions happening at different times, albeit with some overlap, people are better able to catch matches instead of worrying about missing things. Valve invested attention into the Tier Two scene by adding a 2nd division in all six regions, aiming to cultivate an environment where new teams could show off their skills. Albeit for no prize money.
Why People Are Upset
In many of the post-game interviews during the season, several players mentioned they are not fans of the length of the tournament. Many were in favour of a more condensed match schedule over 1 or 2 weeks.
Over the period of the tournament, each team only played each other a single time, barring tie breakers. This meant a team might go an entire week without playing a match. What is more, third-party events during the DPC were prohibited meaning it was the only event on for the entire six weeks.
One of the strongest critiques of the new format came from Tundra Esports captain, and position 5 player Adrian "Fata" Trinks, in a post win interview after defeating Vikin.GG.
Fata said that the DPC format was unfair to teams like Vikin.GG who have to compete in a competitive upper division and are only able to play one match against each team. Fata expressed that he "felt bad" because even though Viking had a decent DPC season, they will still be relegated to the lower division.
AS Monaco Gambit mid-laner Vladimir "No[O]ne" Minenko also expressed disappointment that failing to qualify for the leagues would shut down your ability to qualify for the International. No[o]ne said that losing would give him a "0 percent" chance to qualify.
Criticism outside the EU
However, it wasn't just European teams that expressed concerns. Quincy Crew manager Jack "KBBQ" Chen also took to Twitter to vent frustrations about the lack of games:
"(...) The best teams in the world are going to be playing a total of like 14 bo3s over the next 6 months that determines their yearly fate," said KBBQ.
Former pro player and current analyst Kyle Freedman also called out the DPC for its invite system on Twitter: "This deserves WAY more attention. Nine months of waiting for the DPC, and you're telling me these guys won't even get a shot to play in a QUALIFIER for Division 1??".
Kyle was of course referring to the snubbing of SA Dota up and comers Team Brazil.
Format to blame for "infinite tiebreakers"
Another problem with the system has been exemplified by the sheer amount of tie breakers in practically every region. Because of the small amount of games in each division, it magnifies the possibility that these tie breakers will occur. This can cause not only confusing matches in the standings, but also frustrations for those teams that might have had a particularly bad season.
As we saw with the tiebreakers in EU, they have the potential to get reset, which I'll admit is incredibly fun to watch, but it's probably incredibly frustrating for players. Especially for those who may have played excellently all season and are now having their fate decided by just one game, that might not even be their own. All this is made worse by the fact that the lowest performing team gets relegated to the lower division, or out of the tournament itself if they have a rough start. This format is particularly brutal in the higher skilled regions with tougher competition.
What can we do to fix the DPC format?
There are a number of ways that we could approach dealing with the negatives of this new format. One might be to listen to the players, try to cut down on the amount of time that they are waiting between games so that they can play more. Add more games so that there aren't as many bizarre tiebreaker scenarios.
One suggestion I really liked was brought up by analyst and Hellbear Smashers coach Robson "TeaGuvnor" Merrit, was to have the teams play two best of twos against each other rather than one best of three. His point being that each time has a chance to approach their opponent differently the second time, plus, we would get the chance to see more matches. This might satiate the desire of the players to get to play more games an increase their chances of competing in the major without having to worry about losing it all with a rough start.
Another thing Valve could do to fix the DPC format would be to get rid of the relegation system. It's unfair to have teams play for so long, for example Viking.GG and lot of the SA teams, just to either get knocked out of the tournament or get relegated to the lower division without having anything to show for it.
This would also increase the competition while allowing players to prove themselves even after a few rough games. I think it's still good to allow the top teams in the lower divisions to move up, that way they can compete in a tougher division and improve their own skills while allowing the lower divisions to become more competitive.
If Valve really wants to stick to the current number of matches and a 6 weeklong league, then I think at least one other thing they could do is to increase the prize pool. As it stands right now, each region has a prize pool of around $250,000, which sounds like a lot of money. However, when you break it down you realise the teams at the bottom get nothing.
Now you might say that this is all fair especially in a losing season, but that doesn't reflect both how competitive the different regions are as well as how hard many of the teams worked just to qualify. If people are going to be playing the game competitively, they need the financial backing to do so. If it's not possible for Valve to spare the funds, perhaps they could do some crowdfunding like they do at TI. While there was talk of team branded in-game cosmetics similar to what we see in FPS titles, they did not materialise in the first season.
 There isn't one right way to do this, but it's possible to tweak the format such that the players are happy, and the viewers are happy. It's all the more important because there are no open qualifiers for TI this year, which is a whole other can of worms itself. It is unlikely Valve will not take action, the question is how far will they be willing to go.
Filed Under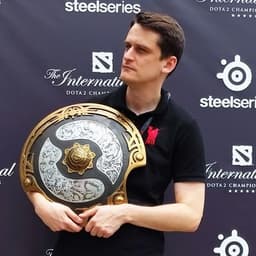 Lawrence "Malystryx" Phillips
Malystryx is Editor-in-Chief/Managing Editor at Esports.gg. and a veteran esports journalist, content creator and personality. He has been involved in the esports scene since 2004 and has worked with many different organizers and portals, including SK Gaming, ESL, Dexerto, GINXTV, Razer and Monster Energy. Malystryx was also a broadcast talent on Valve's Dota 2 Pro Circuit over the last few years, creating on-site video content for PGL and Starladder. In his spare time he streams on Twitch as MalyPlays.