Have you ever wondered how to change your name in Dota 2? Well join us and find out the simple steps to change your in-game name!
Have you ever wondered how your friend has a name in-game one minute, and the next minute he's completely changed his name? Well turns out, it's pretty simple to change your name in Dota 2! Unfortunately, with the latest update, you can't change your name through the Dota 2 client. However, it's just as easy with the Steam Client. So here's a quick rundown on changing your name on Dota 2
How to change your name in Dota 2?
Changing your name in Dota 2 is a pretty easy task. All you need to do is head into your steam profile and edit. A shortened step by step is as follows:
Open up Steam
Head to your profile page
On the right side, press "Edit Profile"
Delete your old username, and change it to your new one
Click "Save Changes"
Done!
A step-by-step guide:
Changing your name in the game is quick and easy. The first step is to open up steam. From there, head into your profile section, which is the fourth heading on the Steam client. Then, once you are on your specific profile page, on the right side, there's the "Edit Profile" button.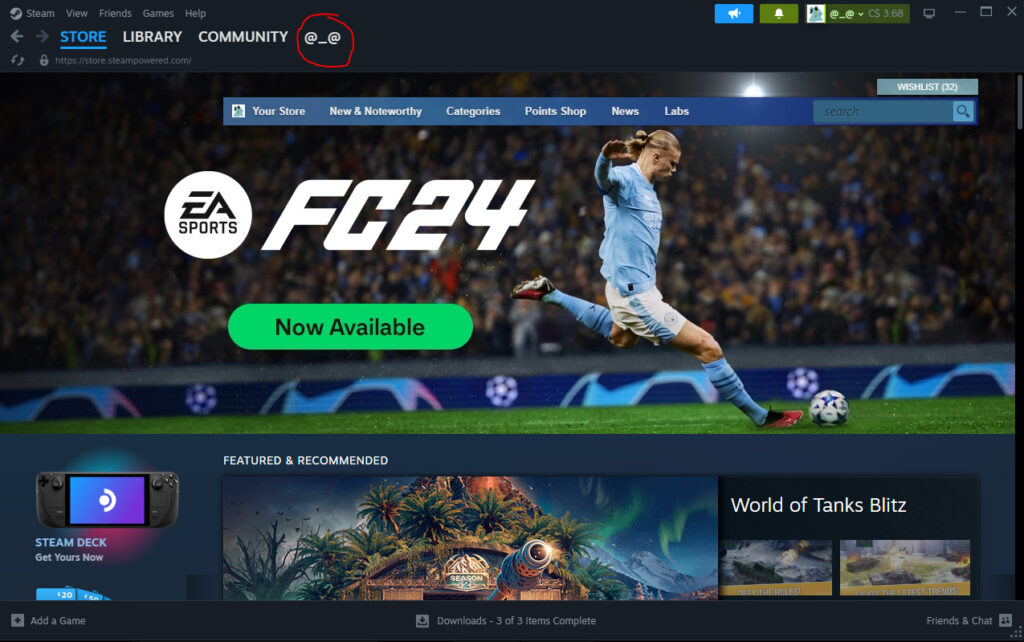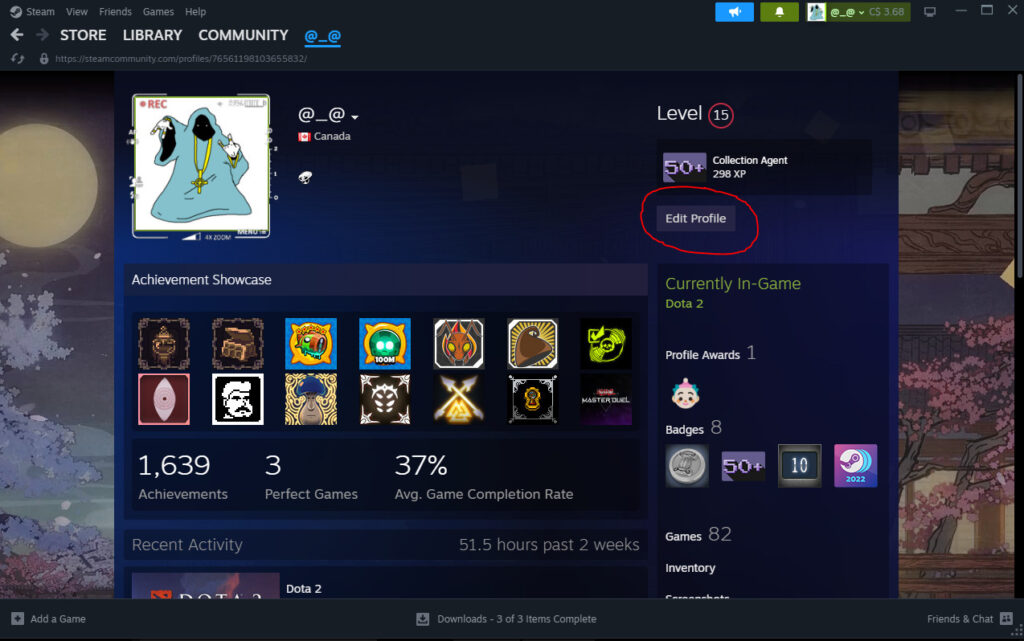 Once you click it, you'll be redirected to the profile editing page. On this page, you can change tons of aspects of your profile such as your avatar, profile background showcases, and more. For now, stick to coming up with a new username for your profile! Once you are ready, just type into the box labeled "profile name". When you finish changing your name, remember to go back to the bottom left of your page and save the changes so you don't have to repeat the process.
From there, the possibilities are endless! You can change your name to whatever suits your needs. However, there are limits. Like most online, multiplayer games, offensive language or inappropriate words in usernames are not allowed. So Valve won't accept offensive or inappropriate terms for usernames. Otherwise, the world is your oyster.
---
And that's it, simple and easy! You don't even need to go launch Dota! For more Dota 2 content and esports news, stay tuned to esports.gg.