Kroenke Sports and Entertainment wird in Valorant Esports einsteigen
Kroenke Sports and Entertainment vor Einstieg in Valorant eSports. Talent bereits verpflichtet.
Kroenke Sports & Entertainment (KSE) will einen Valorant-Kader verpflichten; der aufstrebende Star neT soll der erste Neuzugang sein. Hier ist, was wir bis jetzt wissen.
Kroenke Sports & Entertainment erklären ihr Interesse an Valorant Esports
Es gab auch einen interessanten Beitrag auf der Twitter-Seite von Alex Rubens, dem derzeitigen General Manager der LA Guerrillas und Senior Vice-President von KSE, in dem er eine Liste von Stellenausschreibungen im Unternehmen teilte; drei davon betrafen Valorant.
Eine offizielles Announcement seitens KSE bezüglich des Einstiegs in Valorant, steht allerdings noch aus. Angesichts der uns vorliegenden Informationen ist es jedoch wahrscheinlich nur eine Frage der Zeit, bis dies geschieht.
Wer ist Kroenke Sports & Entertainment?
KSE wurde von dem prominenten amerikanischen Milliardär Stan Kroenke gegründet. Er ist vor allem als Eigentümer des englischen Premier-League-Clubs Arsenal und der LA Rams in der NFL bekannt. KSE hat sich auch im Esport einen Namen gemacht und besitzt derzeit zwei Franchise-Teams: die LA Guerrillas in der Call of Duty League und die LA Gladiators in der Overwatch League.
These are but a few of the entities that Kroenke Sports & Entertainment own.
Angesichts des starken Anstiegs von Valorant Esports seit der Veröffentlichung des Spiels im Sommer 2020 ist es keine Überraschung, dass ein Unternehmen wie KSE sich daran beteiligen möchte.
Vielversprechender Youngster Net angeblich erstes KSE Valorant-Mitglied
Der erste Bericht von Geddes deutet darauf hin, dass der vielversprechende junge Spieler neT in den Kader aufgenommen wird. Der junge Mann hat durch seine Leistungen für die Knights in der zweithöchsten Spielklasse das Interesse zahlreicher Teams geweckt.
Er war seit August bei Andbox in der Probezeit, aber es scheint, dass er von KSE abgeworben worden wurde. Es wird interessant zu sehen sein, welchen Einfluss er auf höchster Ebene haben wird, vor allem, wenn der Rest des Kaders bekannt gegeben wurde. Aber angesichts der Erfolgsbilanz von KSE im Esport werden sie sicherlich bestrebt sein, ihm einen Kader zur Verfügung zu stellen, in dem sein Talent zur Geltung kommt.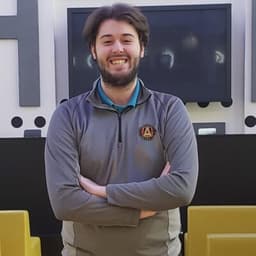 James Bassett
James Bassett, otherwise known by his in-game name Maverick, is a freelance writer, gamer, and sports enthusiast from Reading, England. He has been an avid follower of Call of Duty esports for 8 years. Having written for sites such as TheGameHaus and DBLTAP, Maverick looks to provide people with entertaining, and insightful content. He is a proud London Royal Ravens fan.