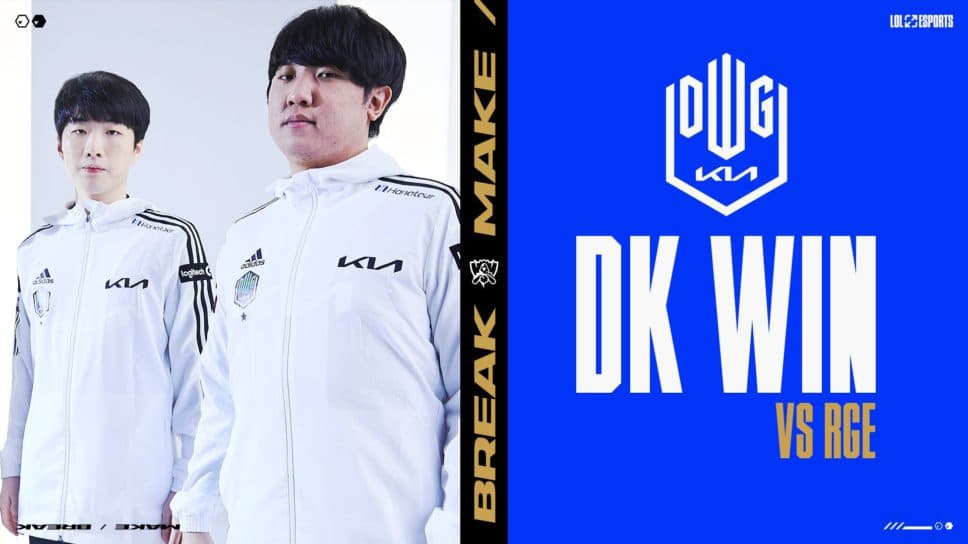 Worlds 2021: Khan sichert sich Penta-Kill in seinem letzten Turnier
Der legendäre Top-Laner wird sich am Ende der Saison zurückziehen, nachdem er angekündigt hat, seinen Militärdienst anzutreten.
In seinem sicherlich letzten Turnier holte sich der legendäre Top-Laner Kim "Khan" Dong-ha einen Penta-Kill. Anfang des Jahres gab der ehemalige SKT-Spieler bekannt, dass er sich am Ende der Saison zurückziehen wird. In seinem persönlichen Stream kündigte er an, dass die Worlds 2021 sein letztes Turnier sein werden.
Am Ende dieser Saison werde ich in retiren, da ich wahrscheinlich im Juni nächsten Jahres einen Bescheid für den Einzug zum Wehrdienst bekomme.
Zitat von notagamer
Da Damwon KIA bereits auf dem ersten Platz stand, musste Khan ein wenig abenteuerlich sein. Da Jayce Rogue weggenommen wurde, entschied sich Kkoma dafür, mit Lucian einen weiteren Lane-dominanten Champion zu draften. Lucian ist einer der wenigen ADCs, die in die Top-Lane gedraftet werden können um gegen Jayce zu spielen.
Das Spiel begann recht stark auf Seiten von Rogue mit einem sehr kleinen Vorsprung für DWK in den ersten Minuten. Ein Rückstand ist zwar nie etwas Positives, aber RGE hatte im frühen Spiel häufig Probleme. Khan wirkte bereits auf der Top-Lane seine Magie, sicherte sich einen Solo-Kill und bekam das First-Blood. Wenn ein Lucian auf der Solo-Lane in Führung geht, braucht es eine Menge Stärke, um ihn zu aufzuhalten.
Die Fans freuten sich, dass Rogue nach der verheerenden Niederlage gegen Cloud9 am Vortag wieder auf die Beine kam. Nach fünfzehn Minuten war das Gold relativ ausgeglichen, wobei Rogue mit einem Drake vorne lag. Inspired, der ein up and down Turnier hinter sich hatte, sah mit seinem historischen Olaf-Pick stark aus.
Dies war zwar nicht das sauberste Spiel des Titelverteidigers, aber Rogue war nicht in der Lage, das Spiel zu übernehmen. Spitzenteams sind extrem gut darin, Spiele zu kontrollieren, selbst wenn der Vorsprung nicht in die Tausende geht. Selbst wenn der Spielstand ausgeglichen ist, ist normalerweise nur ein Team im Spiel.
Das Spiel endete damit, dass Khan sich einen Penta-Kill verdiente. Canyon leistete hervorragende Arbeit, indem er den Top-Laner von Damwon mit dem ultimativen Qiyana für diesen Penta positionierte. Khan konnte sofort zwei Kills machen, bevor er den Rest des Spiels für sich entschied.
Damwon KIA hat noch ein weiteres Spiel gegen das Team von Cloud9 zu absolvieren, die das Wunder vollenden und ein weiteres Viertelfinale erreichen möchte.
Jordan Marney
Jordan "Marn" Marney is an esports journalist from across the pond. Marn specialises in telling stories about League of Legends and Call of Duty. Marn has been a passionate esports fan since 2014 and has written for publications Unikrn, Esports Network, ESTNN and The United Stand.