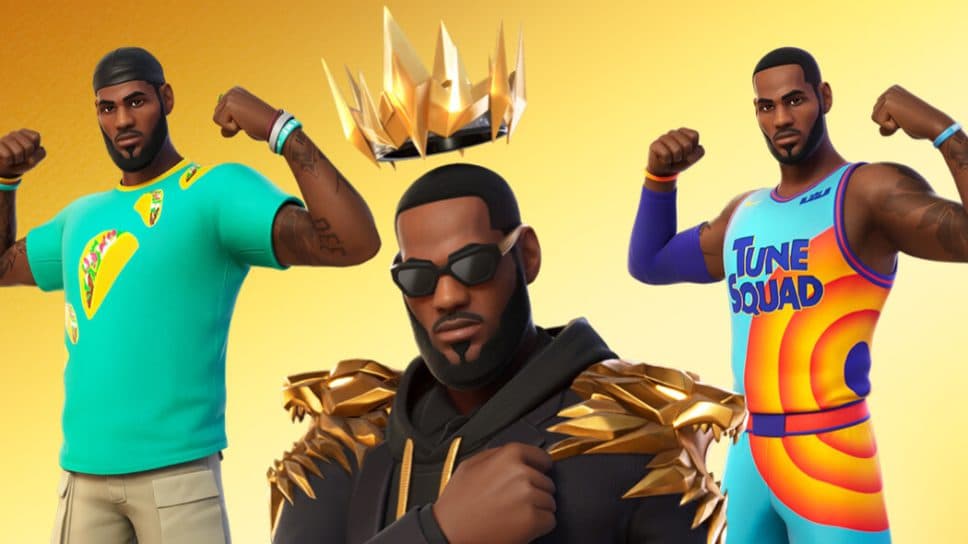 LeBron James "The King" kommt in Fortnite: Battle Royale
NBA-Superstar LeBron James kommt in Epic Games' Fortnite: Battle Royale. Die LeBron James Fortnite Skins kommen in 4 Variationen!
LeBron James Fortnite-Skin wird Realität
NBA-Superstar Lebron James ist die neueste Sportikone, die zu Fortnite hinzugefügt wird. Seine Ankunft im Battle-Royale fällt zeitlich mit dem Start seines neuen Films 'Space - A New Legacy' Jam zusammen.
LeBron James wird am 14. Juli als Teil des King James Gear Bundles, das zwei separate Outfits enthält, im Item Shop erscheinen. "Das LeBron James Outfit ist stilvoll und imposant und vereint das Beste von LeBrons Persona auf dem Spielfeld und vor dem Spiel", so Epic Games in der offiziellen Ankündigung. Für beide Outfits wird LeBron James seinen neuen Signature-Schuh, den Nike LeBron 19, tragen.
Die LeBron James Fortnite Haut sieht unglaublich glatt, definitiv mehr als Neymar Jr Haut im Juni veröffentlicht. Bereits im Mai hat Epic Games ein Fortnite x NBA Crossover gemacht, um die NBA Playoffs 2021 zu feiern.
Als Teil des King James Gear Bundles erhalten die Spieler außerdem:
King's Back Bling
Lion Pickaxe
Wingspan Glider
An Emote called The Silencer
Epic Games wies außerdem darauf hin, dass die Outfits "Back Bling", "Pickaxe" und "Wingspan" alle über einen "progressiven Bearbeitungsregler" verfügen. Mit anderen Worten, Sie können festlegen, welche Variation von Gold Sie wollen. Der Entwickler teilte freundlicherweise eine Demo:
Space Jam 2 tie-in skins - "separat erhältlich"
Wie bereits erwähnt, kommt LeBron James' neuer Film Space Jam: A New Legacy am 16. Juli in die Kinos. Als Teil eines Tie-Ins teilte Epic Games mit, dass ein Tune Squad LeBron vor der Premiere des Action/Animationsfilms käuflich zu erwerben sein wird.
The Tune Squad Lebron Outfits are more playful, and most likely targeting the younger player base which the movie is aimed at.
The Tune Squad LeBron Outfit (not included in the King James Bundle)
LeBron James' Taco Tuesday Outfit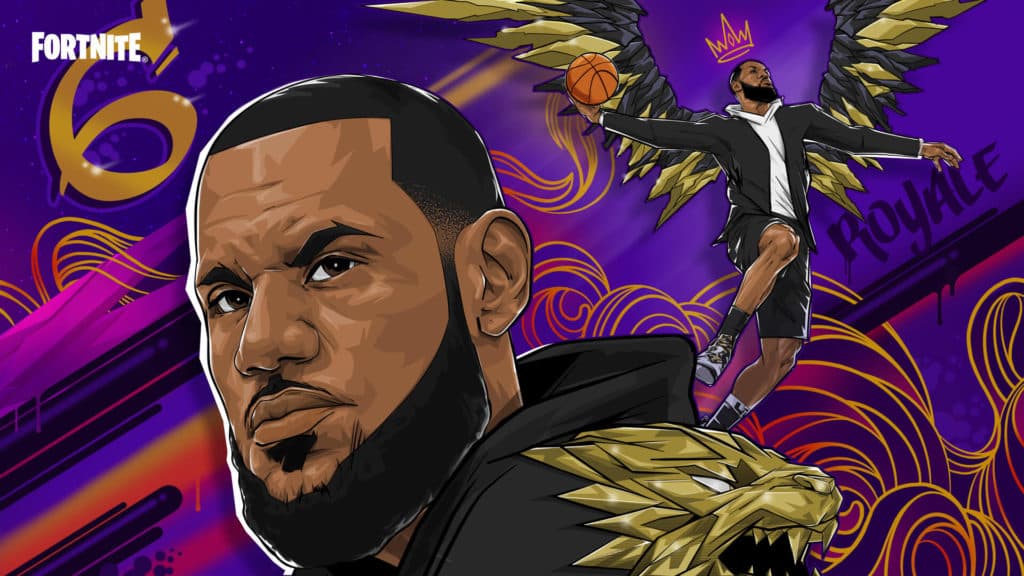 If you purchase the King James Bundle, you will receive all of 4 outfits and a brand new loading screen
Die LeBron James Fortnite Skins werden unglaublich beliebt sein und die zwei separaten Pakete werden sowohl die ältere als auch die jüngere Spielerbasis ansprechen.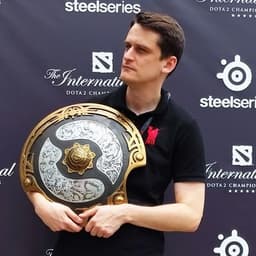 Lawrence "Malystryx" Phillips
Malystryx is Editor-in-Chief/Managing Editor at Esports.gg. and a veteran esports journalist, content creator and personality. He has been involved in the esports scene since 2004 and has worked with many different organizers and portals, including SK Gaming, ESL, Dexerto, GINXTV, Razer and Monster Energy. Malystryx was also a broadcast talent on Valve's Dota 2 Pro Circuit over the last few years, creating on-site video content for PGL and Starladder. In his spare time he streams on Twitch as MalyPlays.