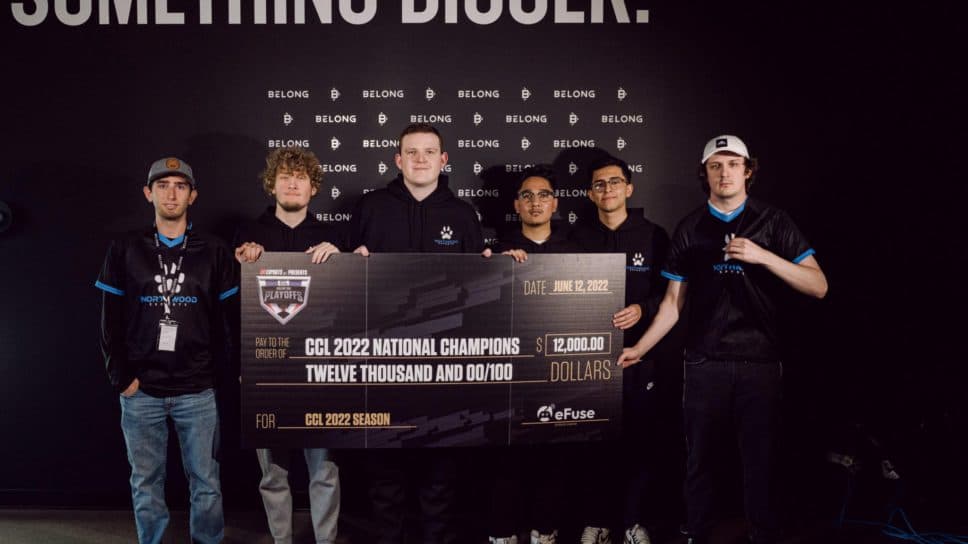 Pali's Playback: Historic CCL LAN Playoffs Takeaways
A look at some of the standout moments of the first ever CCL LAN Playoffs! (Featured Image: @CollegeCoD)
What a bittersweet feeling it is to be recapping the final tournament of the CCL Vanguard season, the CCL LAN Playoffs. It was the largest, most competitive season that College CoD (CCL) has had since its inception four years ago.
Over 200 schools entered the league at the beginning of the season with the culmination occurring in Columbus, Ohio, for the very first playoff to be played on LAN.
The CCL LAN Playoffs featured the 8 best teams in the league – Northwood University, Bay State College, Ottawa University, SIU Edwardsville, St. Edward's University, Westcliff University, St. Clair College and Davenport University.
A New Champion Has Been Crowned (CCL LAN Playoffs)
The team I
predicted
as the #1 team in the league all year long, and the ones I predicted to win it all (as a lot of us did) completed their mission. Northwood University completed one of the best collegiate Call of Duty runs in history with a CCL 2022 Championship!
This title, along with their UGC Vanguard Spring championship and the NACE Varsity Spring Vanguard championship, all had one thing in common – Bay State was the opponent defeated in both the winner's finals and the grand finals of all three leagues.
Bink was a star for the Timberwolves in the winner's finals against Bay State finishing with a 1.25 KD ratio performance (96-77), including an 11-4 search and destroy performance.
The entire team stepped up in the game 4 hardpoint on Bocage, led by CCL 2021 champion, Radial, who popped off with a massive 44-32 performance. The dynamic duo of Infinit and Bink were also crucial in that map going 31-27 and 32-25 respectively.
In the Grand Finals rematch against the Bulldogs, the Twitch stream was treated to the "Fame Show". The MVP, Fame, put up a 1.56 KD ratio performance (112-72) in the five-game series that capped off with a 14-6 search and destroy performance that went down to the final round.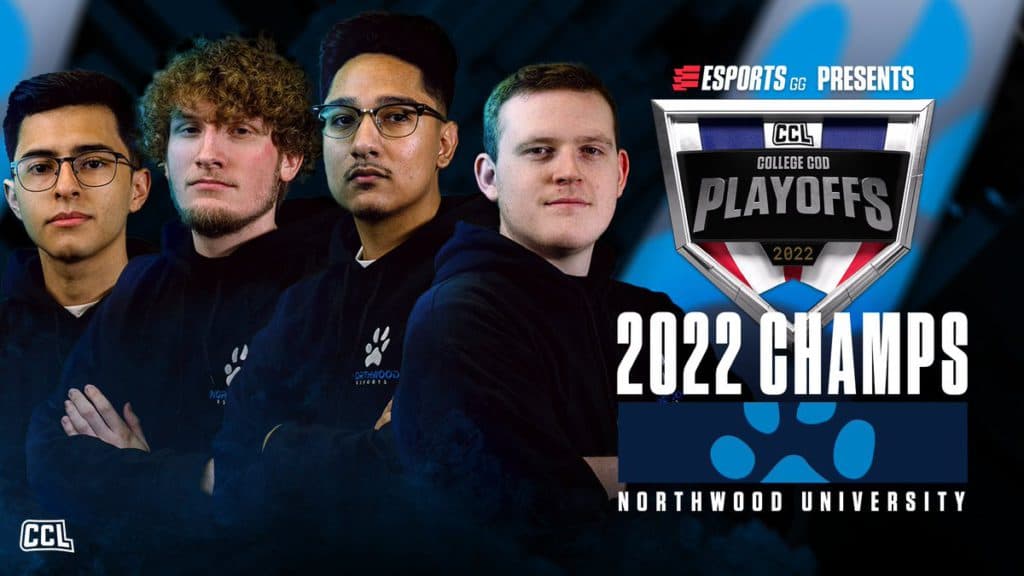 Source: CollegeCoD Twitter
No scholarships, No worries
The only "club level" team at the LAN event, the SIUE Cougars, completely showed out. The good folks out of Southern Illinois Edwardsville made me eat my words at the CCL LAN. I predicted them to finish at the bottom after their not-so-convincing performances during regionals and the latter half of the regular season. I'm sorry gentlemen. You were absolute LANimals!
The passion was high for this squad, especially after their incredible comeback victory (250-248) on Tuscan hardpoint against the St. Clair Saints in loser's round one. Down by as much as 90 seconds at one point in the game, SIUE surged back behind Slomoh's 30-26 performance and Mythic's full three minutes on the hill.
SIUE would go on to lose the search and destroy, but they'd clutch up in the control, 3-2. Plasmid had a performance we've been used to seeing out of him for the last couple of years in the CCL going 41-27 with 33 non-traded kills!
They'd have another set back in the game four hardpoint on Berlin losing 250-207. They were resilient as ever bunkering down in game five on Berlin search and destroy to close out the series 3-2 to advance! DDay had a 10-6 performance in the final map who was supported by none other than Plasmid himself who went 8-3.
They'd advance to play St. Edward's University for a shot at the top 4 placement. The team effort in the series vs. the Hilltoppers was immaculate. The Cougars had production from every single member of the team who posted relatively similar stats throughout the 3-0 series sweep before they finally fell to Ottawa University and finished 4th at the CCL LAN. Tippable performance!
Source: siueesports Twitter
Oh Canada, you were represented well
St. Clair, the only Canadian team at this LAN, may have lost both of their series to finish top 8, but they looked really good! They lost both their games in heartbreaking fashion (2-3 to Westcliff and 2-3 to SIUE). But you know what? I don't think many people had these guys even making the LAN finals.
St. Clair ought to be proud of what they brought to the table with locally-recruited talent, great coaching and development, and solid team chemistry.
I'm excited to see what the Saints will look like next year after losing Gorilla to graduation, Sauce to marketing and socials with St. Clair and potentially one other player who may take a different route in his educational journey.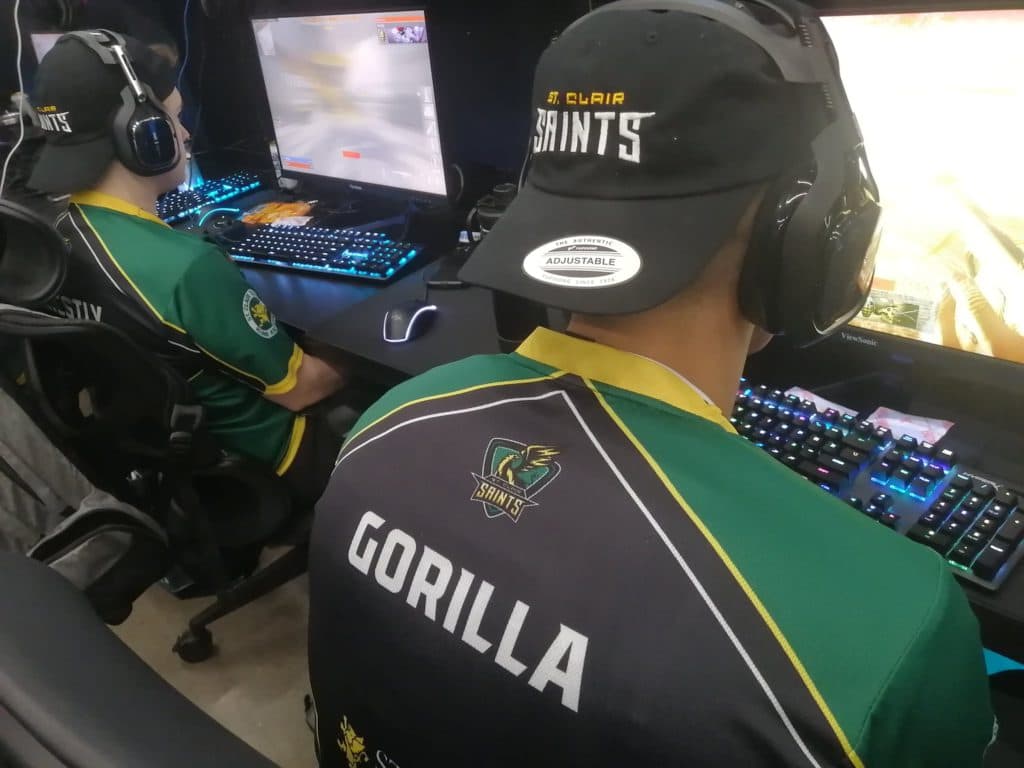 Sources: SaintsGamingCA Twitter
It was a phenomenal ending to a phenomenal and historic season for the CCL. Congratulations to all teams that participated and made it to the top 8 at the CCL LAN Playoffs.
We say goodbye to the seniors who will be graduating – good luck in your future endeavors. Shoutout to EsportsGG, eFuse, Belong Arenas, Nelnet Bank, Custom Pro Logistics and Fandom for their support of College CoD (CCL).
Also a massive, massive shoutout to the staff behind the scenes (and in front of the camera) who put on one of the best, most professional looking productions on Twitch that we've ever seen in the collegiate space.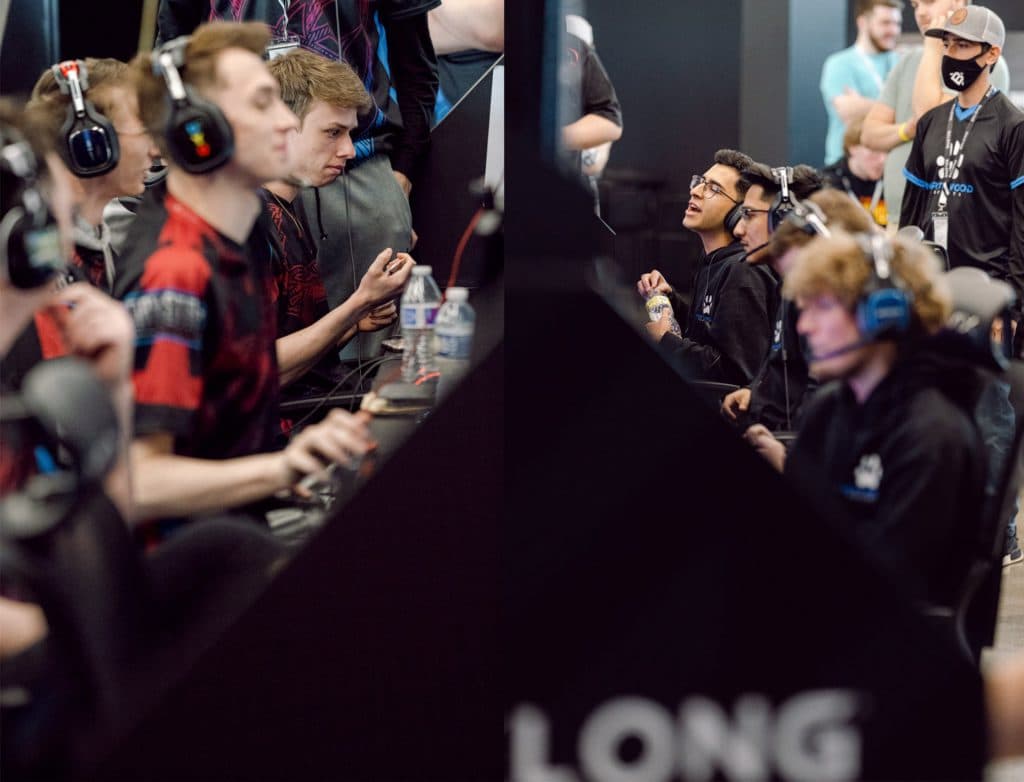 Source: CollegeCoD Twitter
Final CCL LAN Playoff Placements:
Northwood University
Bay State College
Ottawa University
SIU Edwardsville
St. Edward's University (5th/6th)
Westcliff University (5th/6th)
St. Clair College (7th/8th)
Davenport University (7th/8th)
I can't wait for CCL LAN 2023! Be sure to stay in touch with everything CCL through their Twitter @
CollegeCoD
or on their
website
.
Houssam Abouhasira
Assistant Esports Coach at St. Edward's University (Austin, TX). Freelance Esports Journalist. Sales at Sector Six Apparel. Editor for CoD Gamepedia.